RIDE IN Comfort, SAFE, & well maintained car service from orange county to lax
Hassle-free Curbside & Inside Pickup
Courteous, Trained & Licensed Chauffeurs
All-Inclusive Rates with Instant Quote & Booking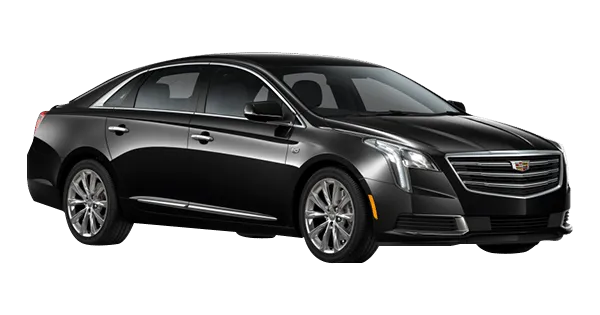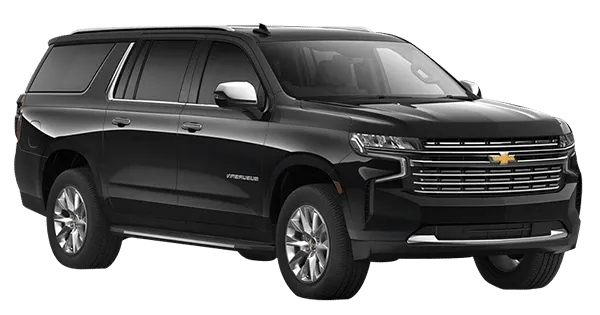 Best Town Car Service to LAX from Orange County
Car Service at LAX Airport
Car Service is the best option if you need transportation to or from any airport in the Los Angeles region, including Los Angeles International Airport. In addition to picking you up at your house and delivering you to your terminal, we also provide curbside service. You don't need to stress about finding a parking spot for your car, paying parking costs, or keeping an eye on traffic. We'll handle everything. Our drivers will monitor your flight as it takes off or lands to ensure that we arrive on time. Any schedule modifications brought on by traffic or delayed flights will be communicated to you if necessary.
We offer a door-to-door service that takes the shortest route possible, helps with luggage, and expertly arranges pick-up and drop-off points.
Town Car Service Orange County to LAX is top concern.
Whether it's a trip to the airport for business travel or a restaurant in Orange County, our first goal is to ensure that our customers are happy with their transportation airport car service Orange County to LAX. Long or short distances, we can customize your journey to any point in Orange County. To provide first-rate Los Angeles transportation, the drivers are available on call around-the-clock, seven days a week. You may take advantage of the ease of trustworthy and secure driving with the help of our team and fleet of cars. The luxurious options of a limousine, cozy town cars, and SUVs are all available to you.
Traveling to and from the airport is simple and inexpensive with town car service Orange County LAX.
Take pleasure in the efficient and individualized substitute for packed airport buses. Your driver will pick you up from your Orange County home or workplace at the time of your choosing, transport you to and from the airport, and keep an eye on your flight status to ensure you arrive on time. Traveling with an Orange County car service to LAX and return is more convenient and hassle-free than using a taxi or shuttle.
Contact is always possible.
No client call goes unanswered thanks to our 365-day, 24-hour call center. So, whether you want to schedule a trip in advance or at the last minute, we are here to take care of everything for you. We ensure that you have the most exemplary town car service LAX to Orange County possible.
Long-distance transportation from LAX Airport to Orange County
Regarding moving across Orange County, we provide you with the most straightforward, quickest, and most adaptable alternatives. We will customize your travel to meet your unique needs if you are uncomfortable traveling or using public transportation. As a result of the insured professional driver who will drive you, you will arrive when you want. Thanks to our pet-friendly drivers, pets, houseplants, and other personal things are welcome to travel with you.
Car Service in Orange County
Beautiful Orange County, California, has a variety of attractions to draw tourists. We guarantee that any request you have to view the different well-known locations in this area will be satisfied when you use our car service from LAX to Orange County. At Netic Limo, our drivers are friendly and well-trained. They always make an effort to make you feel comfortable around them. Our LAX car service from Orange County ensures that you have the most beautiful experience possible.
For work or enjoyment, use LAX to Orange County car service to hire a driver.
Make appointments on time and in the comfort of your vehicle. We'll wait to bring you home after as many trips as you'd like so that you may schedule a driver anytime you don't want to or cannot drive. While your amiable driver navigates the traffic, gets up from work, unwinds, catches up with friends, or has a conversation. You'll appreciate our Orange County Chauffeur Service because it offers everything a limo service does for half the price!
Comfort, At Your Pace
People and organizations use car services to travel large distances in security and comfort. We can make your travel experience more pleasant, whether a full-day excursion to Orange County or a service to California. By skipping railway stations, bus terminals, and airports, you may save time and travel at your own pace.
New, spotless, high-quality vehicles
We own and maintain our fleet to guarantee dependability and security. Every car will feel clean and fresh for a consistent and relaxing experience you can trust. We offer a fleet of vehicles for one person or up to 14 passengers.
With the LAX car service Orange County's beautiful selection of vehicles and high-end chauffeur service, you may flaunt your sense of style and attract the interest of many people. To ensure that our clients receive individualized vehicle service from Car Service, we try to preserve their privacy and comfort while enjoying time with loved ones.
Comfortable and safer rides to and from LAX airport to California
With Netic Limo cars come comfort and safety. Their experienced chauffeurs are courteous and will ensure your safe arrival at the LAX airport. They will give you a call once they arrive on the mentioned spot and will also give you a complimentary 30 to 45-minute wait time. Besides, you will feel comfortable with our drivers as they are professional and know their job very well. In addition, they know all the routes and are licensed to drive.
Luxury Cars for your LAX airport travel
If you are in search of luxury cars to take care of your travels from LAX airport, then you are at the right place. Netic Limo offers a wide range of luxury cars that can easily meet your standards and are also comfortable. We have the following Orange County to LAX car services if you are looking for luxury and comfort hand in hand:
We have luxury cars, including Sedans which are the epitome of grace and luxury.
We also have Mighty SUVS that will best suit your luxury travel goals.
You can also avail of our vans services as our vans are one of the best when it comes to comfort.
Go From California To LAX At Affordable Rates
Have you ever found a perfect LAX car service to Orange County for your traveling but have not used them as they are way too expensive? No need to worry anymore! Our Cars and vans are offering fixed and affordable rates that would be on budget for you. Our Sedan car service to and from LAX to California will cost you around 150$ to 160$. In comparison, our SUV service will cost you almost around 250$.
However, the rates may vary depending upon the following situations:
Prices depend upon the type of car you would like to travel in. As luxury cars may have higher rates.
You may find a slight change in prices depending upon the type of service you want because no-stop services cost relatively less than other services.
Routes and locations also contribute to the price difference.