RIDE IN Fast, affordable, & Stress Free Car Service LAX to Newport Beach
Hassle-free Curbside & Inside Pickup
Courteous, Trained & Licensed Chauffeurs
All-Inclusive Rates with Instant Quote & Booking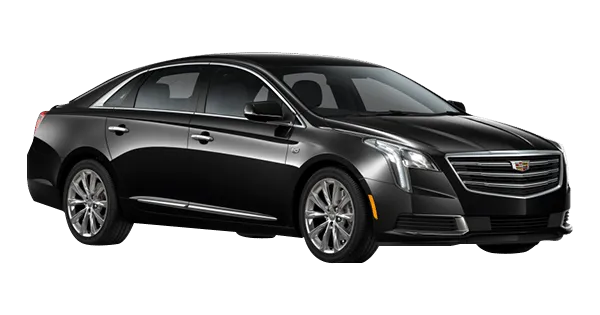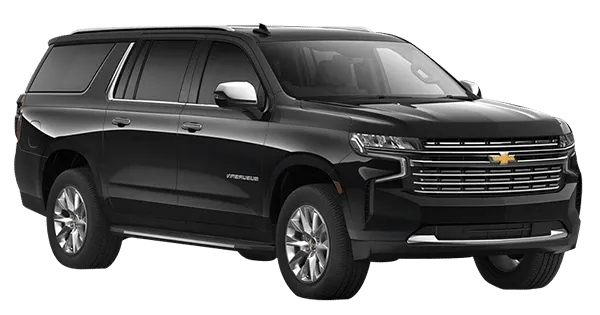 Comfortable & Affordable Car Service from LAX to Newport Beach
One of the finest choices you can make is to travel with a group of professionals if you notice that you become anxious as an essential flight approaches. The only thing left to consider is how many shirts to bring now that getting to the airplane won't be an issue. Thousands of customers have used our transportation car service from LAX to Newport Beach, and we have the expertise to design the ideal transportation strategy for their requirements. Traveling may be made more pleasant by our helpful customer care staff, who are always accessible and glad to assist. Avail of the high-end car service for transportation in Los Angeles International Airport at Netic Limo.
Qualified driver from LAX to Newport Beach
Are you arriving at the Los Angeles International Airport (LAX) and require transportation to a business meeting, a hotel, or an Airbnb? If so, you'll be happy to learn that our lax to Newport Beach car service is constantly accessible. At the LAX airport, you will be met by a qualified driver in the Car of your choice. Running behind schedule won't be an option, thanks to our route-mapping services for quickly getting you there! For us to always be on time, whether the flight lands earlier or later, we must stress that we will follow your flight number.
Beautiful Transportation experience from LAX to Newport Beach
After a lengthy flight, you anticipate a relaxing and pleasant ride to your hotel or business appointment. We recognize that this is your initial contact with Newport Beach. We want to make it friendly and delightful. Our Newport Beach car service to LAX and return will provide a beautiful experience. Therefore our driver will consider your long journey and any anxiety you may have had throughout the flight. Our drivers will give you a little history of Newport Beach and information on the essential destinations along the route. It's important to us to leave a lasting impression.
GPS tracking for your Car
GPS location tracking is available. The fleet is outfitted with the newest GPS and tracking technology to provide you with your allocated Car's most recent position information. To ensure you receive real-time data, our management office and you may follow the fleet using our applications and technologies. To track your vehicle in real-time, download our app. The company's transportation and limo division uses cutting-edge digital technologies internally for trip planning and externally over the Internet. We have our vehicles' latest GPS technology connected to the Internet to assure accuracy and professionalism.
Enjoy Your Private Car Service in Newport Beach, California, Any Time, Any Day
Netic Limo offers first-rate vehicle service in Newport Beach, CA, whenever and anywhere you want, connecting to all airports around Newport Beach, California. We ensure you secure a car or limousine at a reasonable cost while assuring top-notch Newport Beach to LAX car service. On top of the stress of going, packing, and preparing, finding a certified business offering dependable car service in Newport Beach, CA, is difficult.
Our clientele, which ranges from area residents to visitors from abroad, is diverse and increasingly satisfied with our vehicle service in Newport Beach. Your experience traveling across the city or to any other location within our service area will be remarkable because of our standard-grade vehicle Newport Beach service. As a result, we provide our top-notch car service in Newport Beach, California, Connecticut, New York, New Jersey, and other close-by locations in our industry.
Affordably Priced and Prompt Car Service Newport Beach to LAX and return
The company stands head and shoulders above the competition with our variety of transportation options, competitive prices, and courteous drivers. In the luxury transportation sector, we have met the needs of hundreds of delighted clients. Every time a customer in Newport Beach needs transportation, they return to us because of our attentive customer service and affordable price.
Point-to-point Travel from Newport Beach to LAX
Netic Limo is the best option for a reliable, stress-free, point-to-point car service between Newport Beach and LAX. You may rest easy knowing that our professional chauffeurs will get you where you need to go quickly and securely.
Our point-to-point car service will take you wherever, in comfort and luxury, whether at the airport, a business meeting, or a night on the town. Vehicle options include vans, SUVs, and luxury coaches so that you transport your groups of any size and price range.
Stop wasting time trying to get a taxi or getting on the train. To meet all your transportation requirements, just call Netic Limo.
There is no shortage of exciting things to do in California, from its iconic buildings and museums to its cutting-edge art galleries and vibrant big-city lifestyle.
We provide hourly service for travelers unfamiliar with California's streets and wanting to go anywhere they like. Our driver may also take them to historic sites, where they can easily create unforgettable memories.
Car service in Newport Beach, California
The business is aware of the value of creating a favorable first impression. Netic Limo can help you make the right impression, whether seeing a client for a business lunch or picking up a date for a night out. We provide many great limousine alternatives, from premium SUVs to timeless sedans.
We regularly add new models to our fleet to keep our vehicles pristine, secure, and fashionable. Our knowledgeable drivers are also familiar with the entire Newport Beach region, so you can be confident you'll get to your location on time. Netic Limo will elegantly transport you to your destination, whether you're going to LAX or Newport Beach, California.
All of our vehicles can handle all of your needs
Netic Limo meets your transportation demands thanks to the staff knowledge and fleet range. We have the vehicle to accommodate any need, including stretch hummers, SUVs, stretch limos, party buses, and town cars. For optimum efficiency and a perfect ride, we keep up with the cleaning and maintenance of our vehicles. Call us right away to book your reservation.
Transparency and Fair Pricing:
You can expect transparent and fair pricing when you book a car service from LAX to CA. The cost of your journey will depend on factors like the passenger and distance traveled, and the vehicle you choose. Your car service provider should provide a clear and detailed quote upfront, so you know exactly what you'll pay.
Why choose Travel Car, our Company from LAX to Newport
If you need a ride from Newport to LAX, choose a car service with the experience, reliability, and attention to detail you deserve. A car service should quickly meet any special needs. Furthermore, it should be willing to accommodate your individual preferences and work with you to create a memorable experience. Our business's mission is to provide those mentioned above.
If you need help getting about, our professional drivers are well-versed in the region and will get you where you need to go quickly and easily.
We are available around the clock, so whether you need a pick-up at 6 a.m. or a drop-off after a night out with friends, we can help.
If you need a unique itinerary, we can create one for you. Just let us know if there is anything you have to do or see while in Newport Beach. We'll help you arrange your itinerary so that you may visit all the places most significant to you during your time away.
We have vehicles for every occasion, including weddings, anniversaries, birthdays, graduations, bachelor/bachelorette parties, proms, business affairs, etc. If the event warrants a limo, we can make it even more memorable.