RIDE IN Safe, convenient, & RELIABLE Private Car Service LAX to Santa Barbara
Hassle-free Curbside & Inside Pickup
Courteous, Trained & Licensed Chauffeurs
All-Inclusive Rates with Instant Quote & Booking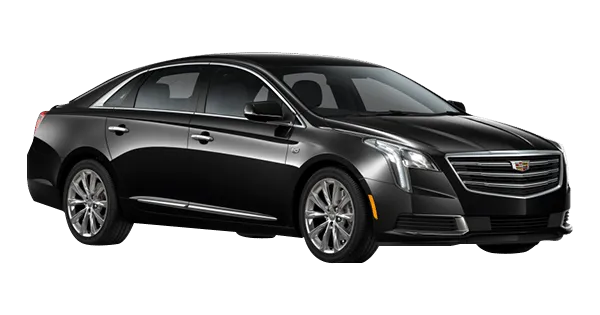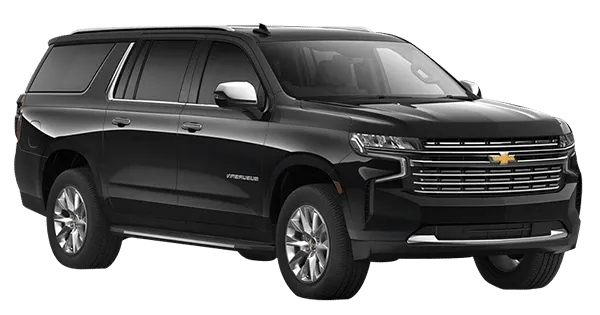 Private Car Service from LAX to Santa Barbara, CA
With the LAX Car Service's beautiful selection of vehicles and high-end chauffeur service, you may flaunt your sense of style. To ensure that our clients receive individualized vehicle service from Los Angeles International Airport, we try to preserve their privacy.
We have experience offering top-notch services to everyone who makes a reservation with LAX car service. It is because most of our clientele get highly regarded, high-end clients. Almost all of its clients suggest the car service Los Angeles International Airport, which it does with pride. Netic Limo provides the fastest and most pleasant vehicle rental service in Santa Barbara.
Cost of Car Service from LAX to Santa Barbara
Suppose you have clients or visitors flying into Los Angeles International Airport. In that case, LAX to Santa Barbara car service can arrange to meet and welcome them, help with their baggage, and bring them to Santa Barbara in one of our chauffeur-driven limo vehicles.
All flights get verified at the time of limousine reservation. All planes get tracked, and we send the chauffeur when the flight arrival is about to happen. We will try to locate a client who does not show up for whatever reason. Meeting locations vary from airport to airport and from terminal to terminal; these details always get confirmed at the time of booking.
What differentiates us from our competitors is our attention to detail and our capacity to help you with unmatched expertise.
The main concern of car service from Santa Barbara to LAX:
At Netic Limo, we aim to give every one of our clients the most enjoyable experience possible at a fair price. Our commitment to our customers at Car Service to LAX airport is unwavering. We place the utmost importance on their dependability and safety.
Service for Pickup at LAX Airport
Flight Monitoring
If your flight changes, we'll keep note of it and automatically alter the time of your pickup.
Airport Pickup
Depending on the requirements of the airport, your driver will meet you inside or at the curb.
Free Wait Period
Domestic and international travel have 30- and 60-minute grace periods, respectively.
Airport Drop-Off Service at LAX
Secure & Safe
Before pickup, check your driver's name, the car's number, and the type of vehicle.
Monitor Your Driver
You can monitor your driver's whereabouts and estimated arrival time on your dashboard or through a mobile app.
Flexible Scheduling
Arrange a trip to the airport using a phone, app, or website.
Why utilize LAX Car Service to/from Santa Barbara?
Executive Vans, Mini-Buses, and Luxury Sedans with Chauffeurs.
Use an app, a phone, a computer, or the internet to make reservations.
Open 24/7.
Planned Service: Daily, Weekly, Monthly, or Annually.
Business gatherings.
Worldwide Airport Transfers.
What we are doing to ensure both your and our safety
Before and following each run, Netic Limo sanitizes and disinfects every vehicle.
The ventilation, displays, radio, rest arm, and door handles will all get sterilized between servicing.
For drivers who exhibit any signs of sickness, we promptly send them home.
It is to ease recent worries about the spread of the COVID-19 coronavirus and several other influenza subtypes.
On Time Car Service Santa Barbara to Lax
In the Santa Barbara area, Netic Limo offers #1 services for premium cars and SUVs. Our drivers have a wealth of experience in the transportation sector and are excellent drivers. They are safe drivers who will transport you to your location or the airport pleasantly and securely. The luxury comfort of a car is unmatched, whether you want to work on your route to the airport or want to unwind. The plush leather seats are a fantastic spot to work or catch a brief snooze. Back seat passengers will have plenty of legroom to relax and unwind. So, if you're searching for an enjoyable, stress-free journey, you've reached the correct spot.
The customer service representative from LAX Car Service is aware of what the client expects. They update the itinerary for a leisurely voyage to Santa Barbara, California according to customer needs and wants.
Book a ride easily
You may quickly and easily make a Santa Barbara to LAX car service reservation on our website or mobile app. There are always rides available.
Anywhere travel
You may utilize our car service to travel anywhere in Santa Barbara from the LAX Airport.
Fixed prices
There are no hidden fees with fixed-rate insurance. Before you reserve your ride, you will know the ultimate cost.
A wonderful fleet
Our clean, well-maintained, and luxurious cars make your journey lavish. Our superb fleet is always prepared to meet our client's demands for every occasion.
Reliability
Because we cherish our clients' confidence in us, we work hard to earn their business by being on time and keeping them safe.
The top drivers
Our chauffeurs prove they are the greatest by being constantly available to fulfill all of your needs. They are polite, informed, and professional.
Enjoy Netic Limo travel amenities while traveling from LAX to Santa Barbara
If you are traveling to or from an airport, you might not want to choose a Santa Barbara car service to LAX that has no WIFI or charging ports. As many people have to stay in contact even if they are traveling. Netic Limo cars have free Wi-Fi that you can use all the way to your destination. In addition, they have water bottles, mints, magazines, and even charging ports.
So, call Netic Limo right now and book your spot as we always take advance bookings to keep you safe from hassle.
Why choose Netic Limo for traveling to and from LAX airport to Santa Barbara?
Do you ever feel frustrated as you have to reach LAX from Santa Barbara and your car service is taking too much time? As a lot of car services in this area have inexperienced chauffeurs, and they do not know the routes. So, it takes them a lot of time to reach the destination. However, by choosing Netic Limo, you won't ever have to encounter such hassles as they ensure you on time and comfortable airport arrival. Here's why you should choose their services over other cab and car services.