RIDE IN FAST, SAFE, MODERN, AND TOP-NOTCH CAR NORWALK CAR SERVICE, CT
Hassle-free Curbside & Inside Pickup
Courteous, Trained & Licensed Chauffeurs
All-Inclusive Rates with Instant Quote & Booking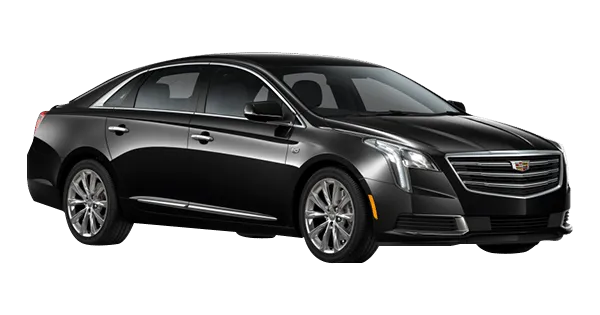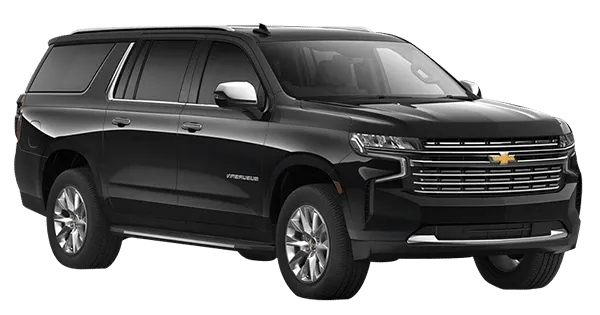 Airport Car Service Norwalk, CT
Providers Of Executive Transportation With Flawless Fleet
Now Travel With Style And Elegance
Want a relaxing and smooth transit that is hassle-free and luxurious as well? Airport Car Service Norwalk, CT, provides the supreme unification of state-of-the-art and magnificent limos with hand-picked professional chauffeurs. We have expertise in making your journey smooth. Get an extravagant and plush ambiance of transport that manifests opulence.
Book your preferred limo with us and get a customized traveling experience; like never before. Whether you need to go on a corporate event in a classy and deluxe ride or you have to get to the gala or party in the city, we customize your travel experience according to the ambiance of the event. It will flare up the joy and provide the ultimate plush aura to your presence like never before.
Get refined ambiance and relaxation simultaneously in transit with us.
With Norwalk, CT airport car service, you do not have to waste your precious time decoding the traveling maps of the city or face the hassle of cab-riding. We have a skilled team of professional chauffeurs who will take you to your desired event right from the airport. With extensive local knowledge and top-notch driving skills, they are experienced enough to get you to the right place at the promised time, so you do not have to worry about getting late. Just sit back and chill!
With a fully equipped, air-conditioned, and flawless fleet of classy vehicles, Limousine Service in Norwalk, CT, enhances your transit experience like never before. Whether you are traveling alone, with your few friends, or with a large group, we cater to you with every size of vehicle with full-fledged facilities.
We offer first-class services for everyone without any discrimination. Plus, we have many reputed and famous top-level executives and clients on our books.
Connect with Limousine Service in Norwalk, CT, and reach your desired destination on time with comfort.
Why should you select premium quality vehicles from Norwalk CT Limo Services?
Now, not just celebrities use the limo, but you can also book them whenever you want. Get a luxurious ride to whatever event you want, like,
Anniversaries

Birthdays

Proms

Parties

Date nights

Bridal showers

Wedding events or receptions
The service is available to everyone to book 24/7. Whether you want to take your spouse to a memorable event or want to go to a bachelor party with your besties, Norwalk CT Limo Services is the one-stop solution for you to move around the city in style and elegance. With affordable rates and reliable staff, you can get a smooth transit.
Check our Norwalk car service and how our trained and professional chauffeur goes to your ride toward reality if you choose Netic Limo. Our car company starts to end your trips.
Netic Limo is serving luxury in the form of black-car/limousine services like none other in town! Our departments believe in cohesion and are in absolute sync to ensure that your journey is 100% stress-free, smooth, and comfortable. To further elaborate on our excellency, we are available 24/7, 365 days a year.
Netic Limo also offers complimentary amenities like:
24-hour WiFi service

Bottled water

Packaged breath-mints

Newspapers and magazines

Charging port
Car service in Norwalk, like any other location, covers a wide range of transportation needs. Whether you're a resident or a visitor to the city, you can benefit from many aspects of car service. Netic Limo covers the main aspects of car service in Norwalk.
Airport Transportation
One of the most common reasons people use car service Norwalk, CT, is for airport transportation. Whether flying in or out of the airport or another nearby airport, car services can provide a reliable and comfortable ride to and from the airport. With car service, you don't have to worry about navigating traffic or finding parking at the airport. Plus, you can travel in style with luxurious vehicles like limousines or SUVs.
Corporate Transportation
Many businesses in Norwalk use car services for their transportation needs. Whether for business meetings, events, or airport transportation for executives, Netic Limo provides reliable and professional transportation for corporate clients. The vehicles are well-maintained, and the drivers are courteous and knowledgeable about the local area, ensuring clients arrive at their destination safely and on time.
Special Occasions
Netic Limo also provides transportation for special occasions like weddings, proms, and other events. These occasions call for luxurious vehicles like limousines or town cars, which can add to the event's overall experience. Car services can also provide transportation for large groups, ensuring everyone arrives at the event together and in style.
City Tours
Car services can provide city tours if you're visiting Norwalk and want to explore the city. These city tours can also be personalized to suitable your interests and preferences, and the drivers are knowledgeable about the local area, providing insights into the city's history and culture. It is a great way to see the sights without the stress of navigating unfamiliar roads and traffic.
Student Transportation
Norwalk has several prestigious educational institutions like Franklin University and Norwalk College. Netic Limo provides safe and reliable transportation for students to and from these institutions, ensuring they arrive on time and without any hassle. Many car services offer discounted student rates, making it an affordable option for families.
Netic Limo covers a wide range of transportation needs. Whether you need an airport, corporate, or transportation for a special occasion, car services are reliable and professional to meet your needs. With luxurious vehicles and knowledgeable drivers, car services can make your transportation experience in Norwalk memorable.
Netic Limo provides a variety of facilities to make your transportation experience convenient and comfortable. Whether you need transportation to the airport, a business meeting, or a special event, car service providers in Norwalk offer a range of services to meet your needs. Here are some of the facilities provided by the car service in Norwalk.
Online Booking:
Netic Limo offers online booking facilities, making booking your ride from the comfort of your home or office easy. You can browse their websites, select the type of vehicle you need, and make a reservation with just a few clicks. It is especially convenient for busy travelers or those who need to book transportation in advance.
24/7 Availability:
Private car services Norwalk are available 24/7, making booking a ride at any time of day or night easy. It is particularly helpful for airport transportation or emergency transportation needs. You can rest assured that a car service provider will be available to meet your transportation needs, even at odd hours.
Clean and Well-Maintained Vehicles:
Netic Limo takes pride in its fleets of clean and well-maintained vehicles. Whether you need a sedan, SUV, or limousine, you can hope for the best vehicle to be in beautiful and excellent condition inside and out. You can appreciate a secure, comfortable, seamless, and luxurious ride no matter where you're going.
Experienced and Professional Drivers:
Netic Limo employs experienced and professional drivers who are knowledgeable about the local area. They are courteous, friendly, and dedicated to providing excellent customer service. You can trust that your driver will navigate the roads safely and efficiently, ensuring you arrive at your destination on time.
Airport Meet and Greet Services:
Netic Limo offers airport meet-and-greet services. Your driver will meet you at the airport, help with your luggage, and escort you to your vehicle. It is particularly helpful for those unfamiliar with the airport or with a lot of luggage.
Child Car Seats:
Netic Limo offers child car seats upon request, ensuring your child is safe and secure during the ride. It is particularly important for families traveling with young children.