RIDE IN RELIABLE, INCREDIBLE, FIRST CLASS, & FRIENDLY CAR SERVICE TO LAGUARDIA FROM NJ
Hassle-free Curbside & Inside Pickup
Courteous, Trained & Licensed Chauffeurs
All-Inclusive Rates with Instant Quote & Booking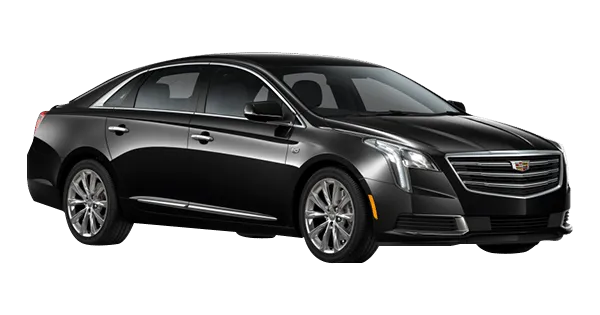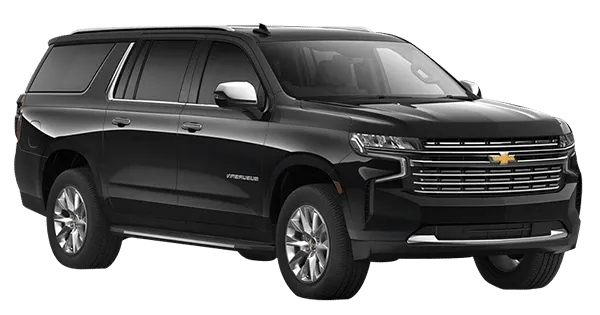 Reliable Newark Airport Car Service from NJ
When your origin or destination is New Jersey, flying in and out of Newark airport car service International Airport might be a hassle. Go airport car service Newark NJ is a low-cost luxury that will meet all of your needs and then some, including quality, comfort, and peace of mind. With Netic Limo, getting to and from the airport is a breeze because they are fully certified, insured, and authorized carriers with the Port Authority of New York and New Jersey. Simply make a reservation with us; our late-model black cars and SUVs will transport you in style while ensuring you arrive punctually. Netic Limo is also easy to use.
How it works upon landing at EWR:
Transportation to and from EWR can be reserved in advance online. We'll track your flight's arrival time and meet you at the airport. Your driver will contact you through phone call or text message as soon as you exit the terminal. You can give our dispatch a call if you don't get one by the time your bags arrive, and they'll put you in touch with the appropriate people. When the car arrives, our trained chauffeurs will assist you with your bags, and all you have to do is get in and relax. You may kick back and relax after your flight because we'll get you where you need to go.
Flawless and Convenient Car Service to EWR from NJ
If you have planned to go to Newark for your next vacation in NJ, Netic Limo will offer you the everlasting expertise of a snug, reliable, and affluent ride. Newark could be a borough of recent royalty and a desirable island with heart-throbbing natural beauty. It's the most effective place for people who like to explore new locations worldwide. Netic Limo provides the comfort of feeling the vibes of nature and delighting your senses in one of the foremost lovely places in the world.
Netic Limo provides you with extraordinary comfort with our exquisite variety of fleet that has top-notch vehicles like limousines, sedans, hatchbacks, luxury vans, and SUVs. With car service New Jersey to Newark airport, we also offer extraordinarily reliable and skilled chauffeur service. Our drivers are highly trained, licensed, and intensely gifted when playing their duty. They need the whole data concerning Queens Island and, therefore, will assist you anyplace over the place with the comfort of a luxury vehicle at your service.
At Netic Limo, we place the protection of our customers as a chief concern. We follow each regulation as prescribed by the State Law and confirm to stay up the protection of the passengers and cars as on priority. Netic Limo provides an exceptionally reliable chauffeur service; therefore, you get pleasure from late-night events with the trust of a safe ride towards your destination at any purpose in time.
It is quite a cumbersome task to attend to the airport car or adjust within the economic seating of conveyance. Our car service in New Jersey to Newark airport is the most suitable choice to save you from disarray and chaos and supply you with a hassle-free ride to and fro the airport. Our proactive drivers of car service NJ to EWR reach the consumer's doorstep beforehand to salvage them from missing the flight and assist them with their baggage.
Our automobile service to the Newark airport stretches to most key airports. You'll be able to reserve our automobile service to and from the Liberty International Airport (EWR). We cater to inter-state and intra-state transit from any major airport to your destination.
Queens could be a celebrated holiday maker destination for its marvelous design, museums, sculptures, and luxurious sports stadiums. Suppose you would like to witness the exotic sceneries of this lovely Island. In that case, our New Jersey car service to Newark airport near me is the best transport resolution for exploring the town and fast-sensing the place's sweetness. We tend at Netic Limo to confirm that you get to thrill yourself while enjoying the scenic great thing about the positioning. Therefore our chauffeurs assist you in driving to all or any of those places you have every notion of.
So if you have planned to go to the astonishing Queens Island, whether or not with family, friends or simply for a company visit, enable the NJ car service to EWR to serve you with the wide variety of fleet and highly trained chauffeurs for your utmost comfort. We at Netic Limo invite you to glance at an in-depth tour structure to arrange company details. We assure you of superior affluent service at the most reasonable value that suits your budget.
Our airport services strive to supply our shoppers with an expertise they'll never forget. From snug and sleek rides to being treated like royals, our well-trained chauffeurs place the wants of each consumer at the highest of their priority list. We ensure the satisfaction of each consumer by fixing the luxurious comfort and safety in every Newark airport car service NJ that gets employed. Whether or not it's a non-public tour around NY or a company tour to business locations, you'll be able to trust our top-rated services, notwithstanding the destination.
Our EWR Transportation Services
Chauffeurs at Netic Limo use a fleet of cars that includes solely high-end models. It guarantees comfort and luxury for personal excursions and business shoppers. You'll contemplate whether our private limo tour caters to not solely tourists, but conjointly the locals who have nevertheless begun an exciting journey to Manhattan's Central Park, Times Square, and also the State of Liberty. You'll be able to expect to explore the massive apple from a replacement perspective and maintain to buy 'til you drop at Woodbury! We may provide you with a tour before drop off at the tower or residence or book the time for any day you stay in our lovely town.
We structure the pool of car service leaders at Newark wherever airport transfer services are created on the market in the slightest degree airports, each public and personal, together with the city. Our chauffeurs are perpetually able to transport you and your loved ones with careful protocols placed in situ to confirm your overall safety. Netic Limo is one in every one of the highest town car service Newark NJ suppliers at intervals in the town of recent royalty and has received varied 5-star reviews in the past. Company shoppers who want to attend conferences, conventions, and more, Netic Limo is happy to assist. Our luxurious cars can make sure you make your destination well-rested and ready to induce back to business.
Car Service Brick NJ to Newark Airport
Are you contemplating a trip to car service to Newark airport from Brick, NJ? Netic Limo provides car service from NJ to Liberty International Airport (EWR) and other New York City airports. New Jersey airports may be chaotic, so booking a taxi in advance is recommended. When you book with Lincoln car service Newark NJ, you can choose between a premium sedan and an SUV.
Meet and Greet service is available for pickups car service in NJ to Newark airport, where the driver will meet with a sign bearing your name, help you with your bags, and lead you to the waiting vehicle at the curb.
It is a 24/7 black vehicle service for EWR airport, NJ residents who require a lift around town.
Ground transportation to and from Newark airport in NJ.
Today is Monday, and you need to be at the car service in Liberty International airport within the next three hours to check in for your trip. There have been more than 30 minutes since your scheduled pickup by Netic Limo. You reached them, but they're held up in traffic. Your flight to Denver was timed to ensure that you would arrive in time for a crucial business meeting. You won't make the meeting if you don't make this flight.
Details of our Car Service from Bridgewater NJ to Newark Airport Transportation
A trustworthy car servicing is worth every penny. Netic Limo is a seasoned private transportation provider that values promptness and the satisfaction of its clients. Whether taking a client to the airport for business travel or out to dinner in NJ and New York City, we will stop at nothing to guarantee that they are completely delighted with our transportation services. Your trip will be planned specifically for you, no matter how far or short. EWR drivers are available around-the-clock, every day of the week, to provide first-rate service for all your transportation needs in the Garden State.
Our services and vehicles will provide you peace of mind while on the road. You can choose a wide variety of vehicles, including limousines, town cars, and SUVs. Every one of our customer's wants and needs can be accommodated. When people in New Jersey think of a reliable transportation service, they think of car service Bridgewater NJ to Newark airport.
Car Service to Newark Airport from Bergen County NJ
Netic Limo is the company to call if you need transportation to or from car service Bergen county NJ Newark airport or any other airport in the Jersey area. We will pick you up at your front door and drop you off at the terminal as part of our curbside service.
We'll get you there if you want to be as quickly as possible with our door-to-door service, and we'll even help with your bags. We can make the ride pleasant and easy if you need a cab to the airport. Examine this helpful diagram of the airport's many terminals.
What's the point of using car service to Newark airport from Freehold nj?
One of the best New Jersey limo services is car service from Freehold NJ to Newark airport. We have a 99.99% customer satisfaction rate and will do all it takes to ensure you arrive at your destination on time. Our level of safety and peace of mind is unparalleled.
Inquire now car service from Middletown NJ to Newark Airport
Get in touch with EWR immediately to schedule your airport transportation needs with car service from Liberty International. We're based out of Toms River, New Jersey, but we can get you wherever in New York and New Jersey. We offer competitive rates without sacrificing quality, cleanliness, or professionalism in any of our services. Netic Limo can provide you with a car and driver, no matter your situation.
Car Service from Newark Airport to Morristown NJ
Are you planning a tour and in search of any luxurious car service to Newark airport from central NJ? Well, if yes, then your search lands you on the right page. We come first while serving as top-notch transportation in the whole of the New York and New Jersey States of the USA. Our range of top-of-the-line luxury cars allows you to select the vehicle of your choice according to your needs and preferences. Using GPS tracking technology, we never compromise on our top priority of making sure our passengers are safe and secure. This system ensures your security and makes you feel like you are traveling in your car.
What might you ask for car service from Newark airport to Princeton NJ?
Further, several related queries like how to pick a car service to Newark airport from Princeton NJ from our company? How to book it online? And how do you facilitate via our car services professionally? You think of it. After reading this article, we're sure it's become super easy to find the right pick you've been searching for car service Princeton NJ to Newark airport.
Why choose us over other car service from Toms River NJ to Newark airport companies?
Yes, another worthy question that arose in your mind, especially when it's time to take a decision and finalize your trip toward EWR airport. So here are some of the main reasons to prefer us over other car service to Newark airport from Toms River NJ companies.
Our car services are available in almost every town in NJ.
Our competitive drivers know the fastest and safest routes to/from EWR airport.
100% assured of a security proof and private move.
On time, so you don't miss your important flight or going to be late.
We'll wait for you before your landing
You'll ride in style with our impeccable NJ car service to Newark airport
Fill your transportation needs with our affordable packages
Our luxurious car services give you a VIP standard ride.
Our complementary features for Car service summit NJ to Newark airport:
These are some of the complimentary features we offer to ensure a safe, secure, and comfortable trip.
Charging ports for mobile charge
Baby seat adjustment
Free Wi-Fi access throughout the traveling
Bottle holders for drinks
Magazines and newspapers for entertainment
What other benefits do you get from booking our car service to Newark airport from NJ?
Full security and safety is the fundamental right you get from us
Fix rates, and you'll have not to worry about any additional charges.
Competent and trained drivers provide easiness
We'll reach you before your landing
We'll wait 15 to 20 minutes until you'll safely enter the Airport
Customers' expectations for car service Montclair NJ to Newark airport from our Company:
Usually, a customer expected a peaceful ride full of comfort, security, and time. We clearly understand it and make sure that they'll get what they had paid for. Our licensed, trained, and competent drivers guarantee the fastest and most reliable ride. Our luxurious family car service Newark NJ airport ensures VIP standards that meet all your requirements. Moreover, our affordable options get each person a chance to come and book a EWR car service NJ.
Book Now for Car Service to Newark airport from Monmouth County NJ
So, do not wait anymore; just come and book a car service NJ to Newark airport right now from our elegant array of cars and get the best riding experience in New Jersey. Booking online prevents you from standing in long queues so choose it over other hassling ways.
Affordable and fashionable Car Service to Newark Airport from Wayne NJ
Are you trying to find skilled car service Wayne NJ to Newark airport? Well, your search has created you land on the correct place. Newark airport automotive Service is that the forename that involves people's mind whereas talking regarding top-class transportation. we tend to offer you the eye that you just need and therefore the personal service that you just expect. We offer airport automotive services to all or any of the places between the Newark airport and the New Jersey states of the U.S.
Netic Limo provides Associate in Nursing array of vehicles
Limousine – excellent for travelers UN agency need luxury
Taxi – nice for fast transportation
Airport shuttle – excellent for cluster travelers
Car – nice for budget travelers
We serve every and each city in the New Jersey State of the U.S.
Do you need automotive service in the Newark State to EWR airport? Or, does one need car service in Newark State to the EWR airport? you'll suppose the US. We will take you to the EWR airport and choose you from there. we all know the foremost reliable moreover because the quickest routes to wherever you wish to travel. We tend to promise to produce dependable, moreover safe transportation. We all know that you just trust the US and that we do everything doable to make sure your ride is on time.
Stress-free Newark Airport Travel
Why drive your personal automobile to the Newark airport and park within the poorly secured town in exchange for money? Instead, let Newark airport automotive Service choose you up from your home and drop you off at your terminal. If you book your travel with the US from Newark airport to New Jersey, you may realize our vehicle is looking ahead to you once you land. Our airport automotive service is impeccable. If you wish to experience it, all you've got to try and do is book with the US.
Ride fashionable
Do you want a car service to airport Newark NJ? we will serve you. If you've got to attend a celebration and need a car to the urban center, let our chauffeurs take you there . Let the strain and frustration of traffic and navigating to our professionals. Our spacious vehicles have lots of area to store your bags. At Netic Limo, client satisfaction is our prime priority.
Our name
Serving the New Jersey counties together with Burlington, Essex, Hudson, Camden, Cumberland, Cape May, Mercer, Sussex, Somerset, Morris, Salem and Warren for years, have invested in the US with loads of expertise. Let our expertise figure for you. Capability and responsibleness square measure what our name is constructed on. With our massive fleet of latest model vehicles, we will fulfill all of your transportation wants at a reasonable worth.
Why select our automotive Service from the Newark airport to New Jersey?
24/7 client service
Safe travel
Affordable rides
Different types of vehicles to satisfy differing types of clients' wants
Fast service
Reliable, and best rate in the NJ state for automotive service, from and to EWR.
Reasonable Rates for automotive service from the big apple town to and from EWR – Newark International Airport.
Schedule your trip ahead and mistreat the foremost recent technology within the car business.
Professional Drivers shrewdness to beat the traffic and supply you with the New York State expertise.
Every Time ON-TIME service.
TLC fleet and drivers authorized
Human advisors available hours and seven days per week to provide you with the insight regarding NYC traffic and planning.
Special Rates for teams and company accounts.
Book on-line, Chat or send Associate in Nursing email to book.
Airport Pickup Instruction
By providing US with the flight data, you request Netic Limo to trace the incoming flight to begin the pickup supporting the particular time of arrival and no the time given to US throughout the booking. So, we tend to keep track of the incoming flights and therefore the system update with the particular pickup time supported updated flight time of arrival.
As a courtesy decision we offer the international traveler with her free waiting time and half-hour for domestic flights. Once given free waiting time the system can begin to count the waiting with a fee. The waiting time per minute and therefore the rate supported the vehicle kind.
Netic Limo provides 2 modes of airports pickups, as following:
Express pickup from the paving or appointed pickup locations by the arrival terminal.
Or you will have a mortal (Meet & Greet Service) meet you within the terminal with the name sign to satisfy and greet you upon arrival (service fee+parking fee).
Benefits for Newark airport automotive service. With such a big amount of airports accessible within the EWR metropolitan space, flights square measure typically regular to arrive from one and depart from another to maximize savings. Government travel Managers and government assistants do what they'll to stay costs down, however the travel between the assorted airports then becomes a priority. Netic Limo measures typically the answer, however you'll be missing out on the fastest, most reliable option: Continental car service Newark NJ transfers.
What Netic measures individuals location regarding automotive service airports in Newark, NJ?
This is a review for automotive service airport in Newark, NJ:
His SUV is immaculate. He arrived early at each airport and edifice. I fly to Garden State many times a year for health reasons. Finding a trustworthy automotive service is important. A bonus that Rob could be a genuinely kind person. He went the additional mile to adapt to my physical problems. Rob has quite earned my future business. extremely suggest."