RIDE IN ON TIME, RELIABLE, AND CLEAN NEW YORK CAR SERVICE JFK AIRPORT!
Hassle-free Curbside & Inside Pickup
Courteous, Trained & Licensed Chauffeurs
All-Inclusive Rates with Instant Quote & Booking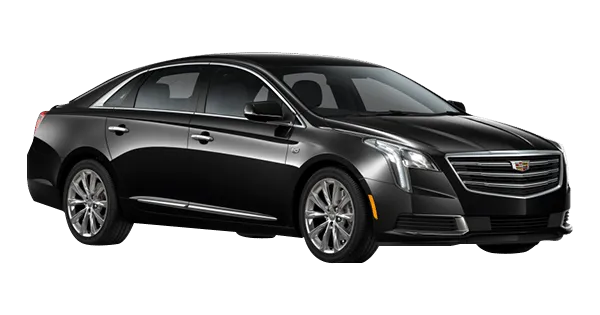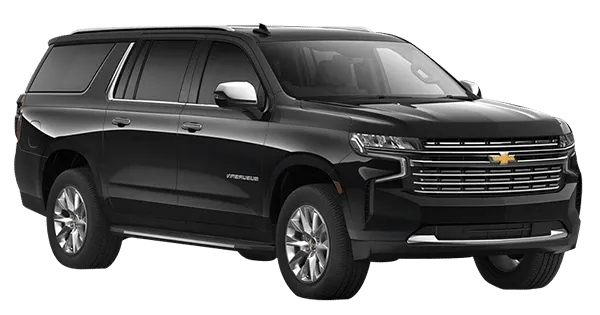 Busiest Airport in New York
NY state has 3 top airports such as JFK, LGA and EWR through using the many passengers every month. JFK is the largest airport in NYC and is also NYC's #1 airport. JFK airport is the main busiest airport in Queen, NY. The average number of passengers is 41 million annually; JFK airport has 6 terminals.
Book online Reliable Car Service JFK Airport To/From New York
Traveling from JFK airport to New York state is overwhelming for your trip, and If you want to balance your trip cost from JFK to NY. Do you have to ride in hassle-free and comfortable transportation from JFK? You should book your ride from the best car service JFK New York company that will provide you with the most convenient cars. The car service rate is expensive, but you can quickly ride inside your dropoff location. You can also use the other options, such as a train, airport shuttle, and bus, which are more comfortable, but the train and airport shuttle are less costly than a private car or taxi.
Netic Limo company has earned a very strong reputation in New York City car service JFK airport transfer. So, Avail quality and reliable car service New York JFK airport at Netic Limo offer the service at competitive rates. Avail the experience of our excellent customer service, who will surprise you during your price quote. Netic Limo company has earned a very strong reputation in NY from JFK transfer. So, Avail quality and reliable New York car service JFK airport at Netic Limo offer the service at competitive rates. We guarantee your ride that you will instantly realize how comfortable and enjoyable it is after booking the ride at Netic Limo. Netic Limo provides luxury sedans and SUVs from NY to JFK airport transportation. So, don't miss the ride opportunity. Avail the experience of our excellent customer service, who will surprise you during your price quote.
Hire a Car Service from NY to JFK Airport
Hiring a luxury car service New York JFK is not so easy. So, you hire a reputable car service to JFK airport company that has 15+ years of experience in the travel industry. Netic Limo is an enjoyable traveling solution for your trip if you want to get a private car service from New York to JFK. So, You want to book a ride reservation from town for the JFK flight. Netic Limo has professional, 12 Years of experienced and skilled drivers who will pick you up from any NY town for your JFK transportation.
New York Car Service JFK Cost
Time (4 hr 17 min) & Distance (227.3 mi) via I-87 S from NY to JFK.
Time (4 hr 26 min) & Distance (227.1 mi) via I-87 N from JFK to NY.
To/Form Sedan cost NY to JFK is $1,200-$1,300.00.
To/Form SUVs cost JFK to NY is $1500-$1550.
Limousine Car Service in NY
Netic Limo is offering luxury to its customers with its premium black cars such as Sedan, SUVs all over the NY, USA. Make a reservation now!
What does Netic Limo offer in New York?
Airport Services: It's high time you ease yourself from airport travel hassle! Netic Limo is offering (from JFK airport to NY) A1 New York City car service JFK airport:
We offer the all-inclusive rates with extra amenities for our clients.
We have used an excellent system which tracks your flights.
We provide a complimentary wait time from airports.
If you cancel your booking in 24 hours at Netic Limo will not charge the cancellation fees.
Reliable meet and greet service.
Corporate Travel: Trust at Netic Limo when we say we're experts at dealing with ground-transportation travel needs because we really are! Netic Limo is using spearheading technology to ensure that its customers get what they deserve-and that's a little bit of everything that includes: luxury, comfort, class, and punctuality. Our corporate travel fleet ranges from black sedan cars to 7 Passenger SUV to mini Coach and Bus service.
Special Occasions: We are very mindful of our customers' comfort, and our first-class Special Occasions Limousine Services are designed especially by keeping your ease in mind. Grant us with the responsibility of handling your special occasions' travel needs for you and forget about the hassle! Our luxury fleet includes special event limousines, luxury sedans, SUVs, sprinter vans, and coach buses. We offer our services at weddings, proms, funerals, graduation ceremonies, engagement parties, and birthday parties.
Black Car Services: It is of no doubt that Northwest offers one-of-a-kind black-car services: we are offering luxury leather recliner seats, flat LCD TV panels with DVDs, glassware and ice storage box, alongside an optical lighting panel, and surround sound systems- all to add to your core memory. Additionally, our diverse fleet accommodates the required vehicle; the range goes from black luxury sedans to stretch limousines.
Group Travel: Visit NY or NYC with your family/friends with Netic Limo and have the best time of your life ever! Northwest group travel service is offering a splendid fleet for all its customers. Whether it's a solo traveler, a group of 4, or a group of 56 passengers- we have a solution for all. Our range goes from premium sedans, SUVs, sprinter vans, mini buses, and coach buses.
Travel with Kids: Have you long been planning on visiting NY with your kids but the thought of the accompanying hassle didn't allow you to implement that plan? We got you! Netic Limo's travel with kids fleet comes with pre-installed front & back facing infant, toddler, & booster car seats that has made traveling with kids super convenient and easy!
Why choose Netic Limo in New York?
Make us your choice because we offer unmatchable black-car/limousine services in town! All our departments are always in sync with each other to ensure that your journey is absolutely stress-free, smooth, and comfortable. To put a cherry on top, we are available 24/7 365 day a year.
The Chauffeurs
Courteous: Our chauffeurs are willing to do whatever it takes to make you content, thanks to their courteous nature.
Trained: Our chauffeurs are intensively trained before they're made available for service to you and all of them are licensed. Your safety is very important to us.
Subtlety: Indulge in conversations or enjoy the silence- your choice! Our chauffeurs will adapt according to you.