RIDE IN RELIABLE,PROFESSIONAL, ON TIME & SAFE CAR SERVICE TO JFK AIRPORT FROM BRONX, NY
Hassle-free Curbside & Inside Pickup
Courteous, Trained & Licensed Chauffeurs
All-Inclusive Rates with Instant Quote & Booking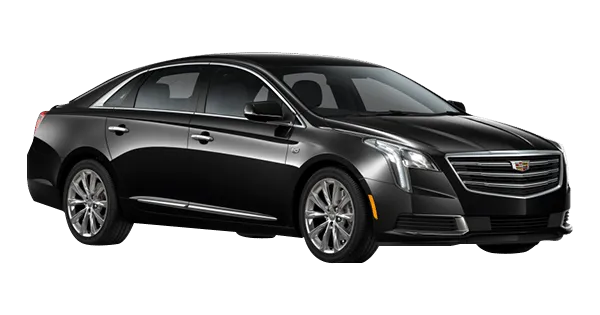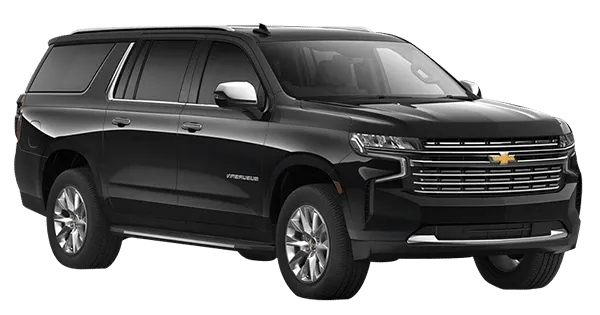 Book in advance car service to JFK airport from Bronx, NY, at Netic Limo, a trusted JFK transfer company that will arrive you comfortably, on time, and safely to your destination.
Are you ready to go for a ride from the Bronx to JFK? Do you have to decide about transportation to the Bronx, NY? Do you need a reliable ride from JFK to the Bronx, NY, OR from the Bronx to JFK? Please don't take any stress on ride booking. Netic Limo offers complete comfort and a reliable travel solution. So, Book your luxury car from the Bronx to JFK online. Our driver will come to your given pickup location.
Which popular 4 ways to ride from Bronx, NY to JFK
Some of the famous four ways to ride from Bronx, NY, provide transportation services that can pick you up from Bronx, NY, to JFK Airport at the estimated travel time and cost of your choosing.
Let's compare the traveling options from Bronx, NY, to JFK, which will suit you. So, You can easily make the booking decision after seeing our data below, like directions, travel time, and cost of a town car, taxi, bus, and train at Netic Limo.
Taxi
Bus
Train
Luxury, Comfortable, & On-Time Town Cars
Book luxury and premium town cars like Sedans and SUVs, which are comfortable, but the cost will vary due to # of passengers and pieces of luggage.
| | | | |
| --- | --- | --- | --- |
| Mode of Transportation | Estimated Travel Time | Estimated Miles | Estimated Cost |
| Town Car (Sedan) | 34 min | 20.6 | US$120–160 |
| | | | |
| Town Car (SUVs) | 34 min | 20.6 | US$220–260 |
| | | | |
| | | | |
Your car journey overview:
Hire a Car Service Bronx to JFK
You do not sleep during your car travel because you can enjoy road traffic and shopping areas in NYC. Do you have travel habits? Do you want to plan a summer trip to the Bronx, NY, in 2023? You are traveling for a personal matter, and everyone will share so many opinions about your trip. Without too much ride knowledge, You cannot travel in comfort from the Bronx to JFK. Hiring a car service to JFK from Bronx, hotel, or home is not simple and easy. Are you hiring a car company that will provide quality service to a professional driver? Do you want to hire an affordable, safe, comfortable, and reliable Car Service from Bronx to JFK? Netic Limo offers accomplished transportation from home, hotel, or the airport. Our insured and trained chauffeur will arrive on time at the hotel, conference room, or home.
Benefits of Car Booking for your Ride To/From JFK Airport
Netic Limo provides different car service from Bronx to JFK benefits for your ride or trip.
Taxis are normally expensive due to charges according to miles, but Netic Limo offers an affordable flat or fixed rate.
Avail of the clean sedan and SUV car with a fresh smell that will inspire your spirit.
Travel worry-free airport Kennedy to car service Riverdale, which is safe and comfortable.
You don't pay the parking fees in any area because we will pay your parking fees and you can save the parking cost by Netic Limo.
Instantly Book our Town Car Services
Do you want to connect your mobile, tablet, or laptop device with fast wifi during car service? So, Enjoy our complimentary amenities, such as 24/7 hour high-speed wifi, charging port, magazines, mineral water, mints, etc., for your home or airport transfer. Netic Limo is a black-car service corporation that is operating throughout the States. Book a reservation now to experience royalty.
What does Netic Limo Offer in the Bronx?
Airport Services
Netic Limo offers the first-class fleet for our airport Bronx car service. We offer luxury pickups and drop-offs with meet & greet, greeter service, and curbside pickup service. We ensure about our customers don't have to go through any hassle, we use a 24/7 flight tracking system. Our chauffeurs wait for you at baggage claim or inside the terminal- whatever you are convenient with (wait time is complimentary). Our rates are all-inclusive, and there are no cancellation charges.
Corporate Travel
Netic Limo is a specialist in corporate travel. Whether it's a business meeting/ conference, stop wasting your time by trying to look elsewhere and trust in us for a ride full of class and comfort! We use revolutionary technology to ensure our customers are always on time and 100% catered.
Special Occasions
Grant us the honor of assisting you in making your special occasions as stress-free as possible with our super smooth Limousine Services designed especially for your comfort. We are available for weddings, wedding anniversaries, engagement parties, birthday parties, graduation parties, and prom nights. Our luxury fleet includes special event limousines and other premium luxury vehicles like luxury sedans, SUVs, sprinter vans, and coach buses.
Black Car Services
Our company is known for ground-transportation traveling and providing our customers with the most elite black-car service in town: we offer luxury leather recliner seats, flat LCD TV panels with DVDs, glassware, and ice storage box, along with an optical lighting panel, and surround sound systems. Furthermore, our diverse fleet accommodates the desired vehicle; the range goes from black luxury sedans to stretch limousines.
Group Travel
Bronx, NY, may seem like a small city, but don't be fooled by its size! It's blessed with multiple tourist attractions like Oak Orchard Creek, Darien Lake Theme Park Resort, and Palm Island Indoor Water Park. Besides inner-city attractions, we also offer group travel services for family vacations, wine tours, celebrity tours, bachelor parties, and school field trips for up to 56 passengers with our elite group travel fleet.
Group Travel with Kids
There is no other place like Medusa if you're looking for family-friendly activities: watch that baseball game at Dwyer Stadium, ice skating at David McCarthy Memorial Ice Arena, or go fishing at Oak Orchard Creek. Netic Limo has made traveling with your kids easier than ever!
Why choose Netic Limo in the Bronx?
Netic Limo is a private, successfully running, ground-transportation company that offers luxury limousine services throughout the States and has established itself as its customer's favorite. How so? The iconic cohesion between the ground dispatch team, the chauffeurs, and customer care makes Netic Limo stand out from its competitors! We believe in serving our respected customers with nothing but the best. Moreover, we are available 24/7, 365 days a year.
Trained & Courteous Chauffeurs
If you want to start historical tours with his family in the Bronx, NY. Do you want to visit Yankee Stadium, Long Island, restaurants, and galleries? Netic Limo has six plus years of experience for drivers who arrive on time. They discuss everything with you in a polite way. You will feel relaxed and comfortable with our drivers from JFK to the Bronx. Netic Limo offers the best vehicles which are already maintained. Hire a car, van, Limo, and bus in any Bronx area with your family and friends on events and family trips. Let's drive with our professional chauffeurs for fun.