RIDE IN FLEXIBLE, RELIABLE, EFFICIENT, & FRIENDLY CAR SERVICE FROM LAGUARDIA TO BROOKLYN
Hassle-free Curbside & Inside Pickup
Courteous, Trained & Licensed Chauffeurs
All-Inclusive Rates with Instant Quote & Booking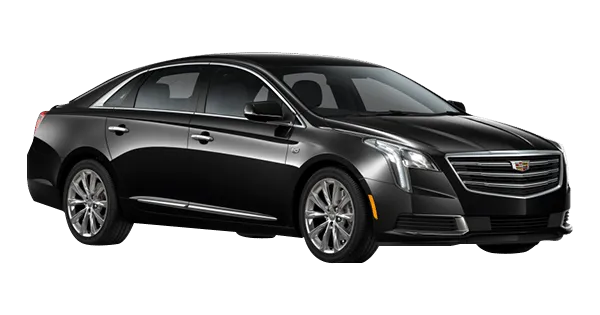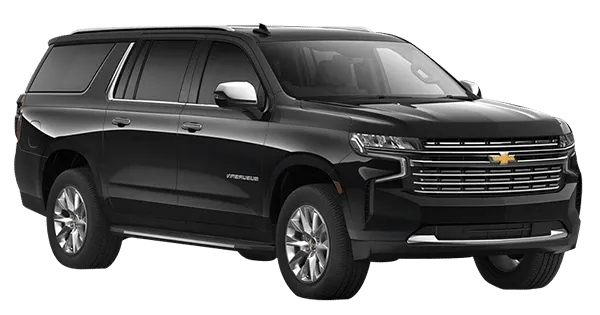 Affordable Car Service from Laguardia Airport to Brooklyn
Car Service at LaGuardia Airport
LGA airport's the 3rd busiest airport, which is in East Elmhurst, Queens. Every year, it serves about 30 million passengers. LaGuardia gets regarded as one of minor customer-friendly airport, along with busiest JFK and EWR. There are 2 runways and 4 terminals for the 72 gates as proof.
It includes the numerous traffic jams around the airport, which are made worse by the shortage of conveniently located mass transit. Thankfully, Brooklyn car service to LaGuardia airport offers trustworthy and effective door-to-door service that customers can trust. Our seasoned chauffeurs can adjust rapidly to changing traffic conditions and neighborhood construction.
Including its four terminals, 72 gates make up LaGuardia Airport (LGA). In recent years, it has greeted and helped approximately 28 million travelers leave. Call our helpful service staff or reserve a vehicle through the booking widget on our website if you require a limo to LGA.

We'll handle the rest when you arrive at LaGuardia
LGA has grown so many planes carriers so that it can accommodate, and Netic Limo has adjusted in response. Our devoted clients appreciate dependably on-time pick-ups as we frequently provide limo transportation services to this cutting-edge airport. Several customers have used our airport limo services to guarantee superior outcomes since LaGuardia Airport is the perfect transportation hub for anyone traveling domestically.
When you need a dependable ride to or from LaGuardia Airport (LGA), New York City residents can count on Netic Limo. LGA Airport Service in NY has been in business for a long time and has the expertise to provide you with first-rate service every time.
We provide a Flat Rate from all Major Airports in New York and the surrounding region, whether you are here for business or pleasure. To get you to your destination in luxury at the same price as a taxi, use our LGA Car Service.
As the premier LaGuardia Airport (LGA) car service, Netic Limo offers all of NY. We hope you'll give us a try the next time you have a flight out of LGA or are traveling through the airport. The most dependable method of getting to and from LGA Airport is with our first-rate car service. We at Netic Limo, your private car service, provide you with the best in-ground transportation. When seeking a dependable NY airport transportation service. When you need a limo, call Netic Limo. We make every effort to cater to the needs of the harried tourist. Any traveler should be aware that LaGuardia Airport (LGA) is subject to frequent modifications and a unique set of regulations. Our staff will arrange for your pickup and work with you to provide a stress-free trip. Your time at LaGuardia Airport will be the finest possible, you can depend on us to make sure of that. So, let us help you organize your trip so that you get where you're going on time and without having to wait around. With us, you can be certain that you'll never be late for an appointment again.
Best Car Service from Brooklyn to LaGuardia Airport
With our LaGuardia Airport limo service, you can be certain that you'll have a pleasant ride and arrive at the airport promptly. in the Big Apple of New York. Travel with comfort and ease by pre-booking in advance. Netic Limo is a private car service that offers transportation to and from New York City's LaGuardia Airport (LGA), which is situated in Queens.
One of the most affordable and practical ways to experience Brooklyn life is with the help of car service Brooklyn to LaGuardia. You may choose a premium SUV or Sedan with a chauffeur to pick you up at the airport and transport you everywhere you need to go in Brooklyn. It will drive you throughout the city, pointing out the Brooklyn, cultural hub, and tourism destinations. We have a thorough understanding of the city. Who doesn't adore comfort and luxury? Hire a vehicle service and explore Brooklyn in style and comfort.
Finding a reputable Brooklyn to LaGuardia car service might be challenging. If the pick-up location is the airport, we will keep track of your incoming flight and have a chauffeur waiting for you there before the airplane arrives.
After doing a rigorous background check, we recruited our drivers. We will take care of your airport transportation, so you no longer need to worry about it; all you need to do is sit back and enjoy the journey.
Optimality and Health
Car Service adheres to the CDC and TLC industry standards as we give our clients wellness and health protection. We have finished a list of steps to do to clean the rides between each ride thoroughly.
Here are just a few benefits of using car service to LaGuardia from Brooklyn
All other services promised are offered when you order a package with us.
We have a reputation for offering top-notch client service.
Our fleet combines elegance and comfort, made up of the newest models of cars.
Our 24/7 computer-aided dispatch service will provide you with a ride anytime you need one, regardless of the hour.
Our knowledgeable and competent support team will be at your disposal whenever you need to reserve a car for yourself or run into a problem.
Being on time is essential. At the airport exit, you may always find our car which will take you from LGA or brooklyn.
Our courteous, well-trained chauffeurs will attend to all of your needs. They are familiar with the city.
We all worry about our safety when traveling, whether we are doing it for work or pleasure. You may be confident that your trip to your destination will be secure if you select us.
You will undoubtedly have a once-in-a-lifetime experience when you ride in our cutting-edge car. We are constantly at your disposal, regardless of your travel requirements or when you need the automobile. It would be best if you treated yourself to the pleasure of scheduling a vehicle service.
Top Rated car service to LGA from Brooklyn at Netic Limo
Netic Limo is your go-to for safe, cheap, and dependable transfers from car service to LGA from Brooklyn. Enjoy the convenience of a private, prearranged transfer service to your hotel, conference, or home.
Choose one of our modern, high-quality car service from LaGuardia airport for your next trip. Our cars are often serviced and checked for safety and passenger comfort. Relax in our cars' comfortable seating and roomy interior while your chauffeur handles the driving and traffic. Contact Netic Limo for the best car service at LGA airport when you have a plane to catch or land at LGA.
When visiting Brooklyn, New York, the most common means of transportation is the Car Service to LGA Airport Car service. Our high-end luxury fleet includes sedans, SUVs, vans, and limousines, and we offer a stress-free transfer service to and from LGA Airport. Having LGA Airport Car service at your disposal guarantees, you'll have a trip that's both comfortable and exciting.
Booking a car service Brooklyn to LGA in advance is essential to avoid the hassle of figuring out transportation on short notice when you visit Brooklyn, New York. When you use LGA Airport Car service, you can rest assured that your travel will be relaxing and comfortable. If you're looking for a trustworthy and quick chauffeur-driven interesting vehicle rental service in the Brooklyn, NY, area, look no further than LGA Airport Car service.
Visiting the city in style and comfort is a breeze with airport transportation car service LGA to Brooklyn. There is no need to wait in a long taxi line, stress about finding parking, or squeeze into tight quarters on public transportation when you have Brooklyn to LGA car service.