RIDE IN RELIABLE, HASSLE FREE, & CHEAP CAR SERVICE FROM LAGUARDIA TO MANHATTAN
Hassle-free Curbside & Inside Pickup
Courteous, Trained & Licensed Chauffeurs
All-Inclusive Rates with Instant Quote & Booking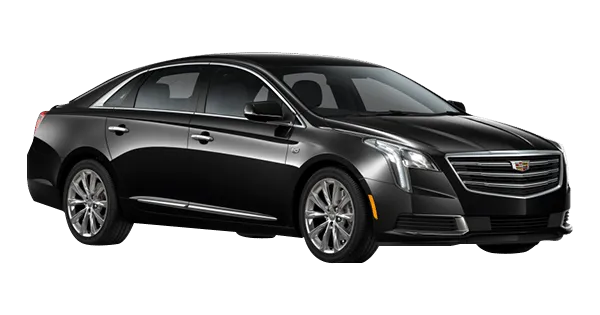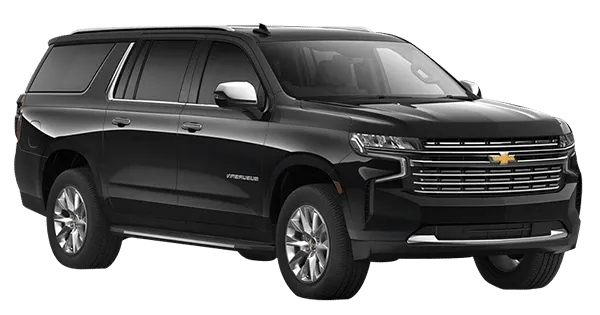 To/ From Private Car Service from Laguardia to Manhattan
LGA Airport (LaGuardia) sits in the borough of Queens, New York City. LGA Airport limo services from Queens NYC have become more and more important as this airport has steadily grown the number of aircraft carriers it can handle. It's common for our loyal clients to appreciate consistently quick pickups when they need transportation to or from this cutting-edge airport, especially if their flights are landing or taking off at odd hours when other companies cannot be reached.
You undoubtedly have a lot on your mind when you travel into or out of LaGuardia Airport. Is my boarding pass with me? Is my boarding pass with me? What volume of liquid may I bring through security? Is my boarding pass with me? Airport transportation won't be on your mind, though, because when you order a car service Laguardia to Manhattan, the chauffeurs are licensed and insured and only have your happiness in mind.
At the airport or in the city, our black cars will be waiting for you at the curbside to pick you up. We will know your flight's delay and automatically make the necessary modifications. You only need to unwind while using a car service to Laguardia from Manhattan since we'll take care for everything!
A professional and reputable Laguardia car service to Manhattan
There aren't any direct AirTrain or metro connections to LaGuardia like those for JFK and Newark. Instead, the M60 and Q70 buses offer reasonably priced and convenient transit to the airport. Take the M60 between Broadway and 106th Street in Manhattan, but keep in mind that it's one of the busiest routes in the area.
These solutions could be practical if you allow enough time or have little luggage. Still, a recent survey shows that more than 90% of passengers are using private automobiles to and from LaGuardia. The primary causes are irregular or inconsistent bus service schedules. Our chauffeurs check the status of your flight and communicate seamlessly with our dispatchers around the clock to ensure they arrive on time.
Flying into LaGuardia is a very straightforward process with car service:
Online car service booking for LGA vehicles. We'll be there to pick you up when your plane lands.
You will receive a call or text linking you with your driver as soon as you step off the aircraft. You can phone our dispatch, and they will put you in touch with one if you don't get one by the time you retrieve your bags.
Our fully trained and certified drivers will assist you with your luggage when you arrive at the car, so all you have to do is get inside and trust us with the rest.
After your flight, you may unwind while we transport you to your destination
Benefits Of Using LGA Airport Car Service
There are diverse benefits of using the Laguardia airport car service to Manhattan which is as follows:
You'll save time: Rather than struggling to find parking at the airport, you can relax in the backseat of a comfortable car while someone else handles the driving.
You'll avoid parking fees: With the best car service LGA to Manhattan, there's no need to worry about paying for expensive airport parking.
You can avoid the stress of driving in traffic: Sit back and relax while someone else navigates the roads and deals with traffic.
You can make the most of your time: Use your time in the car to catch up on work, rest, or simply enjoy some peace and quiet before your flight.
Comfortable Experience
As the busiest airport in the New York City area, LGA Airport is always bustling with activity. Fortunately, our experienced drivers are more than up for the task of getting you to your flight on time. We know all the ins and outs of the airport, so we can get you through security and to your gate with plenty of time to spare. Plus, our comfortable vehicles will make the ride to and from the airport a breeze. No matter what you're looking for – one-way service or round-trip service – we've got it covered.
Stay Relax And Easy
You can now relax and enjoy your stay in New York City. Our best car service from LGA to Manhattan will whisk you away from the hectic airport and transport you to your hotel in style. With our experienced drivers, you can be sure that you'll get to your destination quickly and safely. Also, our comfortable vehicles will make your ride even more enjoyable. You just need to sit back, relax, and enjoy the LGA car service to Manhattan.
Budget Is Not A Problem
Many people think that picking an airport vehicle service will result in somewhat higher costs, however, this is untrue. The cost of the LGA to Manhattan car service is nearly the same as other automobile rental fees. You can choose the airport even though it costs slightly more than a taxi to minimize unneeded stress. You won't ever have to worry about waiting for a taxi if you choose to rent. The car service Manhattan to LGA can be reserved in advance to save time and prevent fatigue.
Another advantage of using the car service to LGA from Manhattan is that you won't have to worry about waiting for someone or sharing your vehicle with a stranger. We make sure that the cars we use are clean, up-to-date, and do not smell bad. By doing this, you can travel in comfort without worrying about a car breakdown or similar issues.
If you choose to use Manhattan to LGA car service, you are selecting a reputable company that provides excellent service. Although we could price a little extra, the luxurious services we provide are appropriate for your luggage. You have a fleet of high-end vehicles, and in the event of a business meeting, you might choose a limousine service at the airport to wow your clients.
We ensure that the drivers you receive are qualified experts who are familiar with the routes and offer comfort during the trip if you opt to employ the Manhattan car service to LGA. You will discover that the LGA airport car service from Manhattan is more affordable for you and matches your budget if you weigh all of its benefits.
Parking And Other Problems Will Be Ours
While the LGA airport has grown in recent years, so has the number of cars trying to park there. This can often lead to long lines and wait times for those trying to catch a flight. Our professional drivers can help take the stress out of getting to the airport by providing quick and convenient transportation services. We can also help with luggage and any other needs you may have so that you can relax and enjoy your flight. Whether you need service from JFK or Newark airports, our reliable limo drivers will get you there quickly.
Car service in Manhattan
The most crowded and busy area in New York City is Manhattan. The most popular tourist attraction in New York is Manhattan, where you'll find Wall Street, Time Square, Central Park, Broadway, and Chinatown. Car service LaGuardia airport can assist you in getting to Manhattan whether you are visiting for work or pleasure. We provide private charter transportation to the airport across NYC and car service Laguardia airport to Manhattan. Private charters are available in Manhattan for special occasions, including weddings, business gatherings, concerts, and more, in addition to airport transfers. Make a reservation for a vehicle service in Manhattan.
Car Service Laguardia to Midtown Manhattan
To or from JFK, LaGuardia, and Newark airports, Netic Limo offers convenient transportation on car service from Laguardia to Midtown Manhattan. Instead of waiting for taxis or rental vehicles, please choose one of our dependable and affordable Laguardia to Manhattan car service. We provide shared ride shuttles and private choices for all your car service Manhattan to Laguardia requirements in NY.
Is The LGA Airport Car Service Right For You?
The LGA Airport Car Service is a great option for those looking for a reliable and convenient way to get to and from the airport. Our drivers are experienced and skilled, and we frequently provide limousine transportation services to this cutting-edge airport. Plus, our customers appreciate our services to the maximum. So if you're looking for a hassle-free way to get to and from the airport, the LGA Airport Car Service is right for you!
From LGA to Manhattan, get a car or Limousine
One of the main benefits of using a limousine from LGA to Manhattan is that many also provide services in neighboring states, such as New Jersey and Connecticut. The firm offers limousine services throughout New Jersey, New York, Connecticut, Pennsylvania, and Boston, among other places.
If you need to travel to and from the airport fast, a good and best car service from Laguardia to Manhattan will include a shuttle bus service. A top-notch LGA to Manhattan limousine service should be able to provide you with a range of services. The amenities include entertainment, food, and drinks you may consume while traveling to and from the airport.
They could even offer to drive you to and from your location. However, if you have a reservation at a nearby restaurant, they will likely make sure to call you in advance. They do this to inform you in advance and make arrangements to arrive at the restaurant of your choice without having to bother about a cab. A car service to Laguardia airport from Manhattan may assist you in reaching your destination swiftly, safely, and affordably.
Whether you are a guest on business or a tourist traveling to and from LaGuardia Airport, we are at your disposal. Given the variety of options, trying to reserve a vehicle service provider in Manhattan might be a daunting endeavor.
Finding a reputable car service from Laguardia airport to Manhattan that is both reasonably priced and satisfies all of your expectations might be challenging. We can tell you that you won't be sorry if you give it a try.