RIDE IN convenient, ON TIME, & delightful CAR SERVICE in jamaica queens
Hassle-free Curbside & Inside Pickup
Courteous, Trained & Licensed Chauffeurs
All-Inclusive Rates with Instant Quote & Booking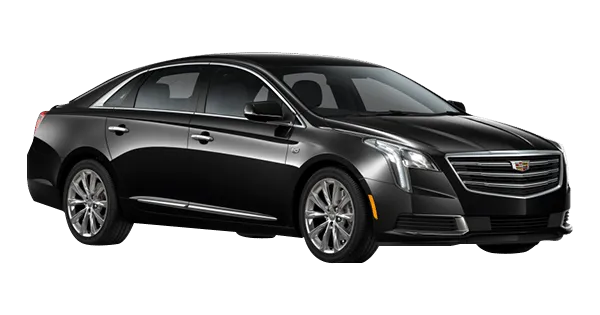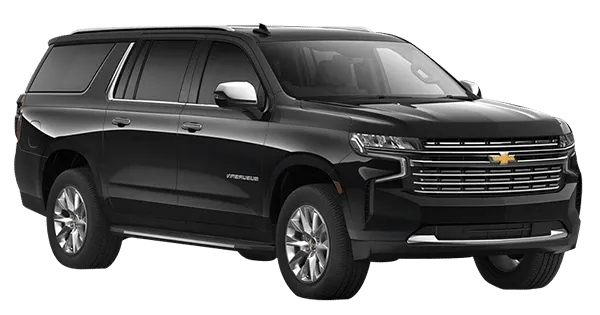 Luxury Transportation Car Service in Jamaica Queens
Netic Limo operates a private car service in Jamaica with a wide range of vehicles and a pleasant, friendly drive. You've come to the correct place if you're looking for a limousine, sedan, or party bus in Jamaica, Queens, New York. Netic Limo offers limousine, sedan, and party bus services to several New York City destinations. Due to our chauffeurs' familiarity with the city's many routes, you will reach your destination on time. Lastly, we have years of expertise in chauffeuring for weddings, birthdays, proms, wine tours, business excursions, and other special occasions.
Professional chauffeurs and Luxurious Cars in Jamaica Queens
Want to have a tour around culturally diverse Jamaica? The city, with many museums, art attractions, local markets, business places, and shopping areas, is enough to fascinate anyone. Jamaica Queens is worth visiting in the neighborhood in the New York City borough of Queens. If you are planning a trip to Jamaica Queens or have to arrive for a business meeting or any other event, we have got you covered. We provide exclusive car service in Jamaica Queens with luxurious cars moving throughout the city.
Fast and Reliable Fleet with best support
We have a professional chauffeur with a proper car at your place in no time. Our cars are convenient and available at a single call. We are the best Queens car service Jamaica. Our management staff and customer service work 24/7 to help with your transportation problems and needs.
Benefits to Hire a Jamaica Car Service
There are many rules and regulations in New York regarding vehicle service. A vehicle service company should know them and follow the proper guidelines. But the clients need to know and check the proper rules before hiring a car service Jamaica, Queens.
A good fleet is very important. Our dispatch team makes the alterations to the vehicles provided by our company to make seating arrangements for more passengers.
Driver license
As a customer, you can inquire about the driver's license. Netic Limo is usually professional, but you do not have to bother about our professionalism. But to ensure your safety, you must cross-check our driver's license on your part.
If you want a limo or any other car for a specific occasion, you should check that the person driving your vehicle is authorized for the responsibility.
Car inspection
Our driver inspected the car himself. Generally, vehicle Inspection must ensure your safety before your Journey. This inspection is on the right path for our client's safety.
Second is the visual inspection on your part. If you are paying for the services, there is no way you can compromise on the quality of transport. Check if the seats are ok, the handles are not broken, the seat belts are properly fixed, the car has no dirt or smell, and the engine does not make any noises. Anything that can cause disturbance in the service is questionable.
Registered company
The most crucial aspect of hiring a car company is that they should be registered with the government authorities. There are fewer chances of scams and fraud if the company is authorized. It is good for your safety as you completely rely on them for transportation. A bit of research can help you make confirmation. You can check with the relevant departments and read the customer reviews about them.
Insured vehicles
Make sure that the vehicles are insured regularly. Our company usually provides you with the details. Also, much information is available on our website about our services and vehicles.
Why choose us for your Journey?
Looking for Queens Village car service in Jamaica, NY? You are in the right hands. We are here to take care of your transportation needs and make your experience smooth from beginning to end. With two decades of experience in the industry and a renowned rental company, we have thousands of satisfied clients.
Reliability
Being reliable is our top priority, and so is yours. Be relaxed after hiring our services. A properly cleaned car with a uniformed chauffeur will be at your place at the exact time. The driver is there on time whether you want us to pick you up from the airport, train station, hotel, or any other place in Jamaica Queens.
GPS Navigation
Each of our vehicles has a GPS Navigation system installed for your safety. We check your route and keep our drivers informed about the traffic conditions. Our chauffeurs know all the ways in and out of the city so you can reach places on time. They take the shortest possible route to ensure a smooth drive.
Spacious and Comfy Vehicles
Our car service near Jamaica Hospital has a range of vehicles, including SUVs, sedans, and limousines, for you to choose from. The seating capacity is per your requirements, but each car is comfortable and spacious. Our customers can easily sit back and relax while enjoying a smooth ride. You have enough space to use a laptop or enjoy a coffee in your seat.
Discounts and Deals
We have special discounts for events and occasions like New Year, Valentine's, Christmas, etc., which you can avail of. They are a great money saver; you can get your favorite ride at discounted prices. Make a reservation now to travel like a VIP all over Jamaica Queens.
Our Luxury Vehicle Service for All Your Events
We have expertise in providing transportation for special occasions, including weddings, birthday parties, proms, wine tours, and business travel here at Netic Limo. No matter the event or occasion, we also have the limousines, sedans, and van buses required to provide a memorable experience. It would help if you did not wait to book your transportation with Netic Limo because of this.
Planning Your Wedding in Jamaica Queens, NY?
Netic Limo easily schedules your transportation for you. Our vehicle service in Jamaica, Queens, and New York, has decades of experience providing transportation for weddings and anniversaries. Reserve one of our wedding company packages to ensure your bridal party and wedding guests can safely travel to and from each wedding venue.
Is your or your loved one's birthday coming up?
Searching for creative new ways to make your birthday special?
The best birthday package is what we at Netic Limo have to offer. Choose from a variety of our unique party buses and exotic limos. Our vehicles can carry parties of two people up to forty-five people. Netic Limo offers a clean, trustworthy, and comfortable transportation service for your birthday celebration.
Are You Looking For Business Travel?
Let's discuss organizing your business transportation. Regarding planning, timing is important, so we assist you at every stage. Our car service in Jamaica, New York, aims to help you plan your schedule and choose the ideal limousine, party bus, sedan, or coach bus for your event. You must collect all the scheduled appointments and venues to submit to one of our professionals.
Our experts will evaluate the optimal routes and pickup times to ensure your group arrives. A price estimate based on your itinerary and travel time will be provided shortly after. Please do not hesitate to call and discuss your corporate transportation needs with us. When you use our private car service in Jamaica, Queens, New York, we promise that you'll be driven by courteous, knowledgeable, and experienced individuals familiar with the local area's traffic regulations and all routes. You may simply take meetings and take advantage of the abundant service.
Choice Vehicles for Yourself or Your Friends' Group
We can help you, whether you desire a trip all to yourself or a trip with friends in a group. We offer a selection of well-kept automobiles to meet your transportation needs in and around Jamaica, Queens. The private Jamaica Ave car service option, which can drop you off wherever you wish, is the most practical.
Safety and Convenience Journey from Jamaica,Queens
Queens Village Car Service Jamaica, NY, can meet your transportation needs in New York. Whether you need to get somewhere quickly, want to stay close to home, or need to get to a critical medical appointment, we will go above and beyond your expectations with our dependable service and unmatched attention. Our drivers are always kind and professional, and our charges are always reasonable. We take pleasure in always arriving on time since we know how important it is for you to reach your destination quickly and safely.
How to Book Your Fleet in Jamaica, Queens?
Our professional from Netic Limo Company is on call 24/7 to take your orders for travel services. A step-by-step guide on scheduling your transportation is provided here. When reserving your preferred car, it's crucial to have your schedule ready. Before booking your reservation, provide us with the following information:
Contact details
So what are you waiting for? Contact us now!