CONVENIENT, RELIABLE, ON TIME SEDAN & SUV CAR SERVICE TO JFK FROM LONG ISLAND
Hassle-free Curbside & Inside Pickup
Courteous, Trained & Licensed Chauffeurs
All-Inclusive Rates with Instant Quote & Booking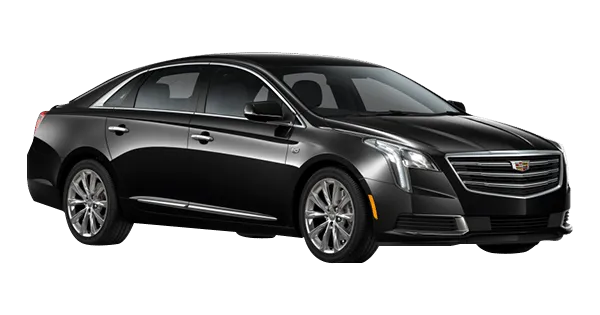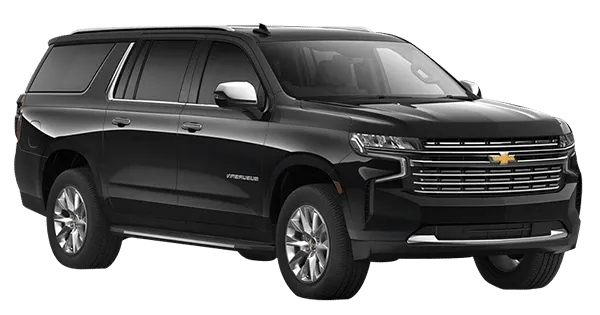 JFK Car Service From/To Long Island
Need a quick ride from John F. Kennedy International Airport to Long Island or vice versa? Don't worry! To get you from one place to another safely and securely, use our chauffeur airport car service JFK!
Airport Car Service Long Island to JFK
There is no better option than this business when you require car service to JFK airport from Long Island or elsewhere in New York City. We take great satisfaction in dependability, affordability, and top-notch customer service. We know the anxiety of landing at or departing from busy airports like JFK. Our knowledgeable drivers will handle everything for a hassle-free and enjoyable shuttle trip to your destination. We provide NY airport car service from JFK in Long Island, including Park Slope, Bay Ridge, Williamsburg, Greenpoint, and Clinton Hill. Get more information and reserve your Long Island airport shuttle by contacting us Immediately!
Long Island Car Service
From Long Island to JFK Airport car service, travel safely with us. Both locals and experts agree that This Vehicle Service offers Long Island's top-notch private car service. We provide premium vehicles with experienced drivers, but we're perhaps best known for our shuttle services in Long Island and New York. Compared to stretch limos and taxis, our private automobiles in Long Island are more cost-effective. We have a modern, broad fleet to accommodate your pickup and drop-off needs from Long Island to JFK.
To Long Island, take a JFK Car Service
We are among the top Long Island airport car service JFK companies for those seeking comfortable yet elegant travel from JFK to Long Island. A multi-level business deals in black vehicles and supplies the ones you need. You can count on top-caliber performance. With secure and dependable transportation, the tidy and modest automobiles. We were a centralized source for your class's required trip requirements, so you got us. When you pick us, we try to be brilliant in all we do. We provide a highly professional chauffeur service that will leave a lasting impression and a fresh perspective on transportation. It induces a comfortable drive once more.
Professional Employees and Trained Chauffeurs
You are reserving more than just a ride To/From airport, if you use our cheap car service to JFK from Long Island. A experienced group of team who are experts that can satisfy your unique travel wants and specifications is who you are contacting. We give each customer our undivided attention and pledge to be by your side. Book your ride from Long Island car service to JFK at Netic Limo always make your travel wisest towards your final destination.
The bustling streets of Long Island are no match for our skilled chauffeurs, specialists behind the wheel. Whether you're going on a trip for work or pleasure, our JFK to long island car service will get you there on schedule and in luxury.
You may contact us anytime, and we'll be pleased to address all your inquiries. To meet your needs, our team of experts is on call around-the-clock. Call us now to take advantage of Long Island's top airport transportation service.
The Rate for Long Island Car Service To JFK
There are both luxurious and affordable choices for best car service to JFK from Long Island. We provide various ground transportation options depending on the type of service required. The JFK to Long Island Car Service fee is determined based on the distance between the pickup and drop-off.
● Car $45.00 – $50.00
● SUV/MiniVan: approximately $70.00
Online Cheap Car Service from JFK to Long Island Reservations
Our online booking platform does offer peace of mind service. Even on federal holidays, there is always customer assistance. To ensure that you get at JFK to Long Island Car Service with plenty of time before departure, our knowledgeable personnel will advise you on the best travel time and traffic conditions. Our dispatcher will even keep an eye on the traffic for you. Choose Meet & Greet at car service JFK to Long Island for you during the online booking process.
Enter ride information: Enter your pickup address, destination, and time/date in our booking form online or through the app.
Choose car classes: After that, you may select your booking class. There will be a list of all possible options and their associated costs.
Verify the booking: Before completing your reservation, add kid seats, link your flight for airport reservations, and provide your driver remarks.
Have a safe ride: Your driver will pick you up at the appointed time and location. You may follow your driver at all
Times.
Why use a Car Service to get To/From JFK from Long Island?
Price disclosure.
Zero price spikes.
Reliable and on-time service in luxury cars that get disinfected/sanitized regularly.
Qualified and insured professionals are serving as drivers.
SUVs can accommodate up to 5 people, whereas sedans may accommodate up to 3.
There are "Meet & Greet" services available.
Thanks to advanced reservations, your ride will be there when you're ready to leave.
There will be less stress from not having to deal with driving the car yourself.
Looking for a smooth car ride from Long island to JFK car service? Netic Limo has a solution for you. We provide luxury private JFK car service to Long Island from different airports to the city of your choice. You can select and book a car from a range of SUV and sedans for a tour around the city or the pick and drop service. One step solution to any problem with the 24/7 availability of our customer service representatives. We, at Netic Limo, try our best to ensure hassle-free car journeys for our valuable customers.
Why choose a Netic limo in Long Island?
We provide a range of services on board for your facilitation.
Economical rates
Safety and privacy
Trained, professional staff
Customized plans
24 hrs. customer services
Money refund incase of flight delay or cancellation
Complimentary amenities: 24 hrs. high speed Wi-Fi service, mineral water bottles, hygiene kits, newspapers, toys (for children), magazines, charging pots, inbuilt mini refrigerators, first aid kits.
Flexible waiting time: 30 minutes for domestic flight, 45 minutes for international flights, and Hourly service
Destinations:
To save our customers from paying hefty amounts for airport rides, we have our counters on terminals of JFK, LGA, and EWR airport. You can also book us for groups, corporate meetings, intercity, special occasions, and complete tour traveling. Special discounts on multiple car bookings.
Certifications and Awards:
Netic Limo is a certified company working in the industry since 2016 and providing top class services. Multiple celebrity figures have opted for us and we are endorsed by many. We had the honor to receive the Brand of the Year award in 2020.
Customer relations:
You can book the ride for you or your loved ones in advance. We build a special relationship with every customer and reward them for their trust in us with platinum, gold and silver cards offering luxurious amenities and mighty discounts. You can also log on to our website at www.neticlimo.com to book your ride and earn points. Special giveaway coming soon, stay tuned.
Limousine Service in Long Island | Netic Limo Car Services
Netic Limo is a car service from Long Island to JFK company that is successfully operating all over America. Make your booking now to make a core memory.
What does NeticLimo offer in Long Island?
Airport Services: Netic Limo offers the smart and seamless airport car service to/from all major airports in the States:
All-inclusive rates for our clients
24/7 track your flight, and complimentary wait time
No cancellation charges
Meet, Greet, and Curbside Pickup Service
Corporate Travel: Avail pro-class corporate travel car service at Netic Limo also provides elite-class corporate car service for your business, such as corporate and conference meetings. We offer diverse and executive fleets such as sedans and SUVs. Our corporate business car services include luxury and in-style pick-ups/drop-offs with greater.
To/From JFK Airport Car Service Long Island
If you're looking for a hassle-free way to get to JFK airport from Long Island, look no further than our car service. Our company provides hassle-free transportation from desired locations in Long Island to JFK airport – making it easy for you to get where you need to go without any hassles.
Terrific Amenities
Moving on to your very own vacation is the best reward for a stressful work day; thankfully, our team knows how to help you get there. You'll enjoy our remarkable amenities like snacks, fresh cold water, and comfortable seating, as well as the amazing personable services of one-of-a-kind professionals who will be transporting you. Call us today for your complimentary quote! Long story short, we're just simply amazing. Don't delay and make a reservation today!
Reliable Car Service
You want to go from Long Island to JFK, but you need reliable and pleasant vehicle service. We are your best option. We offer sedans and SUVs that are perfect for a smooth journey, and our drivers are experienced and professional. Plus, our prices are unbeatable! So why not book your reservation now and get a free quote? You won't regret it!
Convenient Way To Get Around Town
If you're looking for a way to get around Long Island without having to worry about the hassle of parking, book us today. We will not only provide you with a convenient way to get around town, but it's also affordable and easy to use. Plus, it's a great option if you're traveling in a large group or if you just need a little help getting around.
Reach Your Destination On Time
If you're heading to or from JFK airport, book a meet with our Long Island car service! We're the only company in Long Island that offers this convenient service. Our cars are equipped with GPS and are waiting for you when you arrive at the airport. We'll take you straight to your destination, and we'll even offer a free bottle of water on board!
Why Choose Us?
Netic Limo believes in serving its customers with what they truly deserve- and that is, the best. Our teams are always in coordination with each other, ensuring that your ride is as smooth and hassle-free as possible. Moreover, we are available 24 hours a day, 365 days a year. No matter what the time and place, you call us, and we shall deliver onto you your desired luxury ride and a super courteous chauffeur.
We are the best car service that enriches you with remarkable amenities on your way to your destination. Our private VIP chauffeurs provide you with unique transportation options everywhere from airport services to locating your way around town and taking care of last-minute errands. We are there for you!
The Best Chauffeurs in Long Island
Courteous: Our chauffeurs pay attention to the smallest of details to make sure that they set new standards for our customers. Expect nothing less from royalty from the start to the end with our courteous-most, good-natured chauffeurs.
Trained: Your safety's our #1 priority! All our chauffeurs are professionally trained and hold licenses.
Subtlety: Enjoy good silence, and indulge in better conversations with our chauffeurs. They're great at both.