RIDE IN SAFE, TOP-NOTCH, AND FAST YONKERS CAR SERVICE, NY
Hassle-free Curbside & Inside Pickup
Courteous, Trained & Licensed Chauffeurs
All-Inclusive Rates with Instant Quote & Booking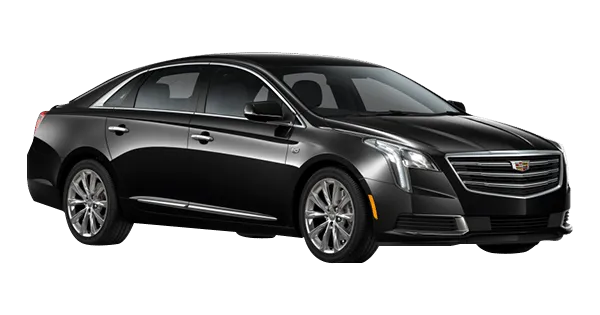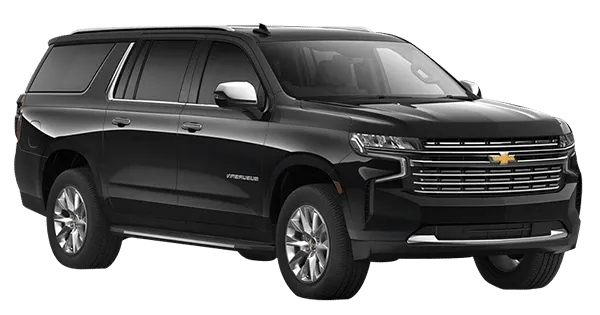 Luxury and Comfortable Car Service Yonkers, NY

The most well-liked means of transportation when visiting Yonkers, NY, is a car service. Netic Limo offers smooth transfer services using a wide selection of high-end luxury vehicles, including sedans, SUVs, luxury vans, and limos. When you choose our car service in Yonkers, NY, we guarantee the ride will be the most impressive and alluring experience of a lifetime.
Save yourself from the chaos and worry of last-minute transportation in Yonkers
To avoid the chaos of last-minute stress related to transportation, if you have plans to visit Yonkers, you must make a preplanned car booking. You can count on comfortable and stress-free travel when choosing a vehicle service in the Yonkers area. When hiring a car in Yonkers, Netic Limo offers the most dependable and fast chauffeured vehicle service.
Luxury Vehicles Service in Yonkers for Your Comfort
At Netic Limo, we take pride in providing our clients with luxurious and comfortable vehicles. Our fleet of #1 vehicle includes the best and latest models of luxury cars, SUVs, and limousines. Our vehicle service is equipped with features such as comfortable leather seats, climate control, Wi-Fi, and satellite radio, ensuring a relaxing and comfortable ride. Whether you're traveling alone or with a group, we have the perfect vehicle for your needs.
Comfort Car service in Yonkers
Netic Limo offers a range of vehicles to suit different travel needs and preferences. For larger groups, you can choose from standard cars, luxury sedans, and even SUVs and vans. All vehicles are clean and well-maintained, with comfortable seats and amenities like air conditioning, Wi-Fi, and charging ports.
No need to wait in the extended cab lines in Yonkers
Choose Yonkers, NY transportation to visit the city most suitably and impressively. You won't need to worry about parking your car, waiting in long taxi lines, or finding a seat in the more affordable public transportation when using our vehicle service.
Treat like VIP for the entire trip in Yonkers
We go out of our way to give you the most unique and gorgeous chauffeur-driven Yonkers car service and treat you like a VIP.
Luxurious Cars in Yonkers
We provide the most luxurious cars at the most reasonable and competitive prices. To make your experience with us even more thrilling, our skilled ground team concentrates on delivering excellent customer service.
Punctual Chauffeurs with 24/7 availability
Netic Limo understands the importance of punctuality. They know that customers rely on them to reach their destination on time, whether it's a business meeting, a flight, or a special event. The drivers are trained to take the fastest and most efficient route, ensuring that you arrive at your destination promptly.
We make it a priority to maintain on-time arrival and timely transportation. No one can match a vehicle service for fast pick-up and drop-off to or from Yonkers regarding anywhere transfers. Because our dispatchers know the significance of essential flights, they constantly check the status of such flights and plan the doorstep pick-up facility appropriately.
Save your time during your Ride in Yonkers
Suppose you have reserved a vehicle service from Yonkers, New York. In that case, our careful and competent driver will choose the quickest route for your practical and prompt transportation. Our chauffeur arrives at the client's location in advance to assist with luggage and ensure timely arrival at the drop-off location.
Customer security at Netic Limo
Our first concern is for our client's safety. We adhere to all state rules on safety and security and make no compromises in this area.
Going from Yonkers to Airports in New York
Suppose you have scheduled airport transportation to return to Yonkers, NY, or any other location from any airport. In that case, the driver will arrive at the terminal holding a sign with your name on it, saving you the time and stress of waiting after a long, exhausting journey. After a day of exhausting airport car service Yonkers, NY, Netic Limo allows you to unwind your senses and rest in the luxurious and seductive atmosphere of the vehicle.
You can travel globally to and from Yonkers airport car service with our door-to-door travel planning and booking. You can find all the available transportation choices for travel from Yonkers to the airport. We make it easy for you to choose the best alternative by displaying the most recent schedules, route maps, travel times and predicted rates from pertinent transit operators. We also provide online bookings for a few operators, which makes reservations simple and uncomplicated.
Variety of vehicles available for travel to/from Yonkers
Cars, Stretch limos and group vans are among the many options for our various vehicles. Consider taking a limousine ride with a private driver if you want to travel in style. Additionally, we provide extended limos for your comfort and travel requirements and upscale cars for business trips.
You should reserve your transport in advance because business and executive travelers commonly utilize our service to attend meetings or activities. With the "Meet and Greet" service, you will be able to recognize our chauffeur, who will assist you with your baggage and drive you to the location of your choice.
Painless, and Pleasant Car Service Yonkers to JFK
You won't have to worry whether your flight is early or late with the Yonkers to JFK car service. We check the flight status every 15 minutes to ensure we pick you up on time, so don't worry if your flight is early or delayed. When the driver needs to leave because you were late, picking up your bags, going through the lost luggage process, etc., there will be an extra fee for the waiting time, which will depend on the kind of car. If you come at any time, don't worry; your driver will be there to meet you.
Because we know how exhausting flying may be, we offer you a relaxing ride home from the airport.

Safe JFK Vehicles Service from/to Yonkers
Safety is a top priority for Yonkers vehicle service from JFK. The drivers are licensed and insured and have undergone background checks and regular training to ensure they can drive safely on the city's roads. Additionally, Netic Limo maintains all vehicles based on the highest standards; we always ensure the vehicles are in top condition.