RIDE IN COMFORT, AFFORDABLE, ON TIME, IN STYLE, AND RELIABLE BACHELOR PARTY CAR, LIMO, AND BUS SERVICE
Hassle-free Curbside & Inside Pickup
Courteous, Trained & Licensed Chauffeurs
All-Inclusive Rates with Instant Quote & Booking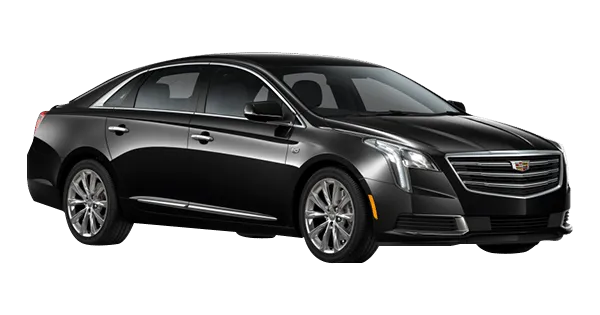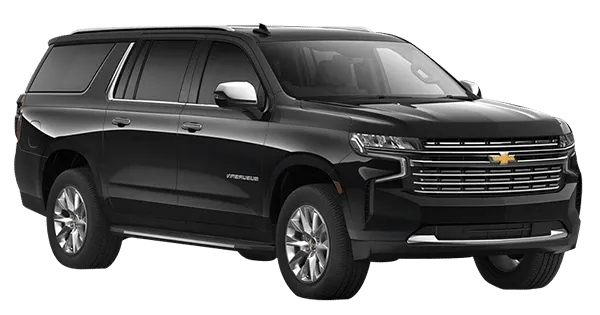 Bachelor Party Limo Service NYC
The excitement of getting married will practically alter every facet of your life. The majority believe it's for the better, while others do not. But this is the point at which individuals begin to settle down and create families. Therefore, each fiance's chance to have one final wild night in the city is the night before. It is your last opportunity to relish being single by marriage, whether you're a bachelor or bachelorette. You need to make it matter; our bachelor, NYC party bus & limo service are just what you need.
Point-to-Point Bachelor Party Car Service
Please consider our bachelor party point-to-point car service if you're on a tight budget or want basic transportation instead of a premium hourly charter. Yet, you will be capable of utilizing a limited number of stops and pickups or receiving complimentary beverages with this service.
At the beginning of your bachelor party night out, we will pick you up at one spot and drop you off at your chosen place. Just from one site to another. Solely between points A and B. After your event, we'll pick you up from the exact location and drive you back to where we first picked you up. 
Clean cars & Limo service for Bachelorette Party, responsible Drivers 
When offering the best car for your bachelorette party, cleanliness comes first. Even the tiniest dust will be challenging to locate on your opulent vehicle. A polite and well-groomed chauffeur will ensure all your guests are in the car and take you to your destination.
You can concentrate on the celebration without worrying about parking or traffic. After the party, your dependable driver will see that you and all your guests get safely dropped off at your destinations. Our primary focus is ensuring that your party is both fun and safe. Inform us of the day and time, and we will handle the rest. 
A Memorable Experience
By planning their bachelor party with our car service, you can give your spouse or friend a fantastic gift and share an unforgettable experience. Our vehicle service for bachelor parties will make sure that night is one final time to party to remember forever.
Limo Service for a Bachelor Party 
Nothing is more enjoyable than beginning your wedding festivities with a night out with friends. But, no matter where you decide to have your bachelor party, making arrangements for secure, opulent transportation is essential. Work with the experts if you're seeking the best bachelor party limo service Los Angeles. No one but our professionals will get you there while keeping you safe and presentable. Our team of excellent drivers and customer care representatives are always available to provide a personalized bachelor Los Angeles party limo service. The service will meet your needs without making a significant hole in your budget.
Party Ride Limo Service in Elegance
Get a first-class bachelorette limo to pick you up and deliver you off at your hotel, home, or any other location you want. All of your demands are met without fail by our friendly specialists. Of course, you intend to invite all your high school and college pals. Consider renting a party bus, the ultimate mobile discotheque, to make it more exclusive. Rest assured that our party bus is roomy and can accommodate more than 20 people without difficulty.
Limo Service for Birthday Party
Let's celebrate your special birthday in style using our exotic and luxury birthday party limo service San Francisco. Netic Limo has the perfect birthday party limo service near me for your children or adults' birthday parties in restaurants, clubs, and parks. Book your limousine for a kid's birthday 24/7 for your comfort, and a reliable ride will never be forgotten. Please send us your celebration details so drivers can instantly accommodate your party's needs.
To/From Party Bus and Limo Services
Do you know what Limo service in Las vegas bachelorette party is? You don't know? Let's talk about the Las Vegas Party limo service from NYC.
Ride in First-Class Vehicles On Time With Miami Party Limo Service!
A party limo service is the best option to avoid all forms of hassle or delay and provides you with reliability, punctuality, comfort, safety, and affordability. Your comfortable journey must have been exhausting, and giving instructions to a taxi driver can be an added tiring tax. However, do you know that nothing can be more pleasing, comfortable, and affordable than having a car, limousine, airport shuttle, or taxi waiting for you to pick you up immediately when your flight lands at the airport terminal?
Will that eventually reduce the tension and exhaustion that you would have gone through looking for a taxi car at the airport?
Nothing is more relevant than a traveler's Purpose
Nothing is more significant than a traveler's comfort & safety. Your arrival & departure at John F. Kennedy Airport (JFK) from/to NY State of the United States just got more accessible with JFK International party bus and limo services.
We bring you the best top-notch party limo service Chicago; ride in a Luxury Sedan, SUV, Sprinter Van, or Coach Bus to and from JFK International car Airport. Our trained chauffeurs welcome you on time with extra amenities like breath mints, magazines & mineral water, etc.
Hassle-free Curbside & Inside Pickup – Meet & Greet
Access to a Premier Fleet & Exceptional Customer Support

Punctual Pickup & Arrival with 24/7 Flight Tracking Fast Service

All-Inclusive affordable Rates With a Free Quotation on the Website

Greeter Service by Our Trained Chauffeurs and Licensed
Fast and Safe 
Safest party limo service D.C. We understand how busy you are & our dispatch team has taken vital actions to offer a safe and fast service. Just give us one call, and we will pick you up throughout Westchester and Long Island within the shortest possible time.
Best Prices 
Low price Limousine Service JFK International Airport. You don't require to pay a worth to get the services in NJ, NY, CT, PA & Upstate New York that we offer. All our services are marked at affordable prices, and you can think of spending your money on them without any doubts.
Best Service 
Party limo service Tampa has maintained a superb reputation throughout the past by offering the best & fast quality services for people in need. Once you experience them, you will also recommend us to your gathering like family & friends members. Reliable Limo Service to JFK International Airport from CT & Long Island
Party Bus and Limo Service Houston – If you want to travel with affordable comfort, luxury, and prestige, we got you covered with our luxury car services to JFK International airport. No matter what kind of travel you are looking for, we can offer you the best & most affordable JFK airport limo services. JFK Car Service uses SUVs and Sedans for CT automobile service to JFK International airport from Connecticut towns Norwalk & Stamford.
Famous limousine service to JFK International from Long Island Countries Suffolk & Nassau. When you are searching for a JFK car to travel somewhere with comfort & safety, you can call us. Our automobile services from JFK airport to Long Island, NY, can cater to everyone in need, and you will be able to keep peace of mind throughout.
Having a ride in a limousine car is no longer a luxury. We offer JFK limousine services for everyone in Connecticut, New Jersey, New York, & Pennsylvania; you need to call us. Our luxurious limousines from PA to JFK and car service to JFK from NJ are driven by experienced drivers, and you don't need to worry about your travel & anything.
We offer International car service to JFK from NJ and JFK airport automobile service to New Jersey at very reasonable rates. JFK automobile service uses the best luxury vehicles for airport transportation. We have a variety of shiny black cars in our fleet, and if you need one, you need a request for it. Once you request it, you will get it within a short time.
JFK & Queens Car Service to JFK is available for everyone who wants an affordable, luxurious, comfortable, and relaxing travel experience from Manhattan to JFK airport. We ensure your group gets to JFK and LAX airports on time, and you will always take your flight. JFK International automobile service is a top-rated company with luxury vehicles in Queens.
The last thing you will want to do as a traveler is to search for a taxi upon your arrival at an airport. As a traveler, a delay should be avoided when trying to catch up with a flight because searching for a cab in a situation whereby you are running late for a flight & you still have to call for a taxi to come to pick you up is very dangerous; the cab driver might arrive late, & then there's a possibility and high probability that he doesn't know the alternative route to get you to the airport in your essential time. Therefore, many hassles should be avoided each time you arrive or depart at an airport, especially in a city/country strange to you.
Limo and Party Bus Service Houston
Do you have a late-night party in the Houston area, and you want to book your party Bus Limo service Houston.
Party bus limo service Houston offers a variety of options to suit your needs. From luxury sedans to comfortable vans, we have something for everyone. Our experienced chauffeurs are available 24/7 to take you anywhere in the city, and our affordable rates make it a breeze to get around town. Contact us today to learn more about our services and how we can help you make your trip to Houston a memorable one!
Houston limo party bus service can be a convenient and affordable way to get to and from the airport. If you're looking for a reliable, professional service, look no further than ours. Our experienced drivers know how to get you to your destination in style. So give us a call today to book your ride!
Hire Party Bus Dallas Limo Service
Netic Limo offers bus and limo service to your party in the Dallas area. Our party limos and buses are reliable, perfect, and comfortable for your events, such as birthdays, proms, and weddings in Dallas, TX. Netic Limo provides reliable travel services in Dallas city for all clients.
Party Bus Limo Service Chicago
Netic Limo has a gorgeous fleet of party limos and buses available in the Chicago area! In addition, our fleet has reliability and quality, which competitors unmatch. 
If you like to look at our party limos or buses in Chicago before your trip booking, You've to call our team. Our 30 or 56-passenger party or bus is perfect for all your friends and family.
Fixed rates for NJ Limo Service & Party Bus Rental from one place to Another
Point to Point Detroit limousine service luxury party bus & limo rental has the best, and they are the most reliable and friendly Miami limo service party bus company. With a team of experts ensuring you always get the best standard ride car service. Your driver will take you to and from a restaurant, a show, a game, or a concert. 
Luxurious Door to Door Service
Point-to-Point car service makes it easy to get anywhere in Chicago or its suburbs. This nearest Chicago town car service from Netic Limo is precisely what you need for your next rides. Customers of the company trust Point to Point car service, which is often described as a luxurious hourly service that makes getting from point A to point B easy and pleasant. Use your phone's search function and type in "Limo and party bus service near me" to find Point to Point car service's most elegant and affordable everyday rides.
How to get from one place (Point A) to another Place (Point B)
People usually use luxury transportation for special events, but we also offer City to City Transportation and other services.
Our fleets of late-model Limos, Sedans, SUVs, Sprinter Vans, and Charter buses are well-kept and don't allow smoking. 
Professional Party Limo Service Denver
When you travel with Point to Point car service, you can choose from a fleet of luxurious cars that includes some of the best vehicles on the market. The fleet you access is impressive, looks excellent, and is kept in perfect shape. If you choose this simple ride-car service, you can look forward to a world of luxury. The Netic limo team can take care of any size group and make every trip a special treat. 
Party Limo Service Tampa From Point to Point
Point to Point car service is a car service that can take you from one place to another. We offer the best comfort, convenience, safety, and style with our high-end vehicles and professionally trained drivers.
Our point-to-point car service is perfect when you need to get from one place to another. Our car service will ensure you get to your meeting, party, event, or home safely and comfortably, no matter where you go. So you can enjoy your day or evening. Our vehicles also offer the highest level of comfort and cleanliness inside. This means you can sit back and enjoy your trip in style and comfort.
We only hire the most professional and experienced drivers and dispatchers to ensure you get the best service. Both our dispatchers and drivers will always treat you with the most respect. Also, our drivers have worked for us for many years. Whether you hire our car service in Boston or elsewhere in Massachusetts, New Hampshire, Maine, Connecticut, Rhode Island, New York, or Vermont, they know the area well. This means they can find the fastest way to get you to your meeting, appointment, or social event on time. 
Our drivers know to avoid traffic and places that are being worked on. In addition, each car is equipped with the latest technology, like GPS and satellite radio, to make your trip as comfortable and easy as possible.
Our drivers also have a lot of experience running a business car service. Netic Limo knows how necessary it is for you to get to a meeting or other business event on time and make an excellent first impression. Our professional drivers and high-end cars will help you reach your goals.
Our point-to-point car service is perfect for getting around town, going to a special event, or going to a business event. Suppose you are going to a special occasion, like a wedding, birthday, anniversary, party, a night at the theater, or a date. In that case, our private car service can help make your night more enjoyable and memorable. Our fleet has a variety of high-end cars, like limos, that can make your event even more special. So you can relax in comfort and make a great first impression. 
Prices to Fit Every Budget
Regarding comfort, style, and affordable service, Point to Point car service is an superior example of what client service should be like. All the black car services have to offer are priced to fit every budget. Because there are no unexpected costs, hidden fees, or charges that are hard to predict, Point to Point car service has stayed one of the city's best-reviewed and most honest limo companies. As soon as you ride with us, you'll see that the price you pay for the service you get is meager, and the benefits are beyond words.
Fleet
There is a substantial, well-maintained fleet of limos and cars available. Any size group may fit in each one's design and seating capacity. We'll consult you carefully to choose the best choice for your group. This business is unmatched in providing the most upscale transportation alternative. No matter your requirements, our committed crew is here to help you design a bachelor party limo and vehicle service that meets them.
Stretch Limousine
It costs roughly $15 per hour per person and provides seating for 6 to 12 individuals. 

You might be shocked at how reasonably priced they are when you bring a few friends. 

View inside photographs, read reviews and compare prices by checking the inventory.
SUV
It costs roughly $11 per hour per person and provides seating for 5 to 6 individuals.

SUVs are the ideal modern choice for small parties to travel in comfort and luxury.

View inside and exterior images, read user reviews and compare costs by checking local

vehicle availability.
Stretch SUV 
It costs roughly $10 per hour per person and provides seating for 15 to 20 individuals. 

The rule has always been to parties: the bigger, the better. Nowadays, it also refers to the journey. 

No vehicle better demonstrates it than an extended SUV limo. For rates, reviews, and inside images, check the availability.
Van 
It costs around $5 per hour per person and provides seating for 11–14 people. 

The best way for a medium-sized gathering to say goodbye to the bachelor is in a van. To view pictures, pricing, and reviews, check availability.