RIDE IN CONVENIENT, ON TIME, & RELIABLE car service from new haven to jfk
Hassle-free Curbside & Inside Pickup
Courteous, Trained & Licensed Chauffeurs
All-Inclusive Rates with Instant Quote & Booking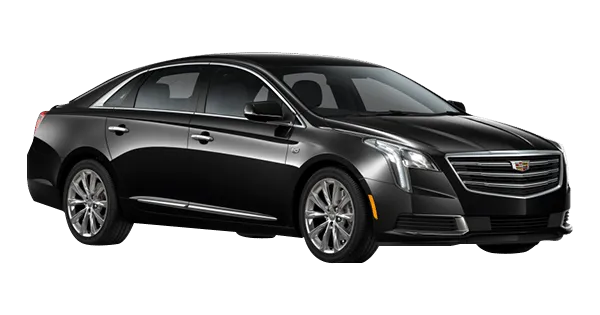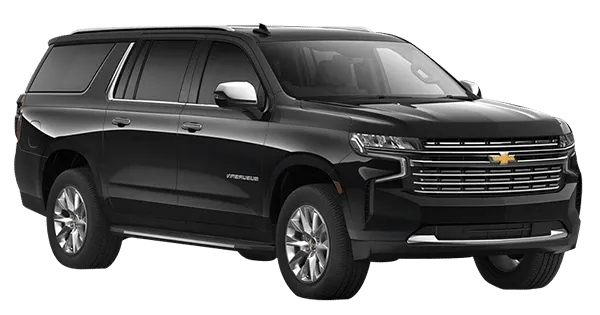 To/From New Haven to JFK Car Service
Our car service New Haven to JFK airport is always at your service no matter the time or place. Our car service will reach you anywhere in the city and at any time. And when it comes to class and experience, our JFK to New Haven car service takes the lead in that, too, as it promises to provide our guests with the smoothest and most convenient rides to any place of their choice around the city.
When car service JFK to New Haven, CT, comes in handy with their car rental services and with utter punctuality, we promise to take you to your destination on time.
Professional Chauffeurs from New Haven to JFK
And not just our services are top class, but our selection of cars for the service is also excellent. You will experience the most comfortable and relaxing car ride through our fleet services. The car ride to your destination can be a medium to release stress and take in your surroundings and simply relax.
And not only car rides but our chauffeurs are also well trained for punctuality and ensuring that our customers do not face any sort of hassle during their ride. They arrive at your assigned destination at your given time, and from then on, they will provide you with the smoothest ride. They will also aid you in taking care of your luggage. Our duty does not only end with providing our customers with timely and comfortable car service from JFK to New Haven, but our customers' safety is also our top responsibility, and we make sure to abide by the state's rules.
We hire our chauffeurs through a scrutinizing process. We do not just want drivers for our vehicle services; we require professionals who know the rules and regulations and possess confident communication skills. And their utmost priority should be our customers' safety.
And we also make sure that our chauffeurs have a clean background, and after hiring, we are constantly monitoring the performance of our chauffeurs to make sure that they are performing well. We want to ensure we give our customers the best and safest rides to their destinations. So with our vehicle service, without any doubt, you are in safe hands.
Great Ride Experience To/From New Haven to JFK
Our car service from New Haven to JFK promises to give you all a great ride experience. And our top priority is to eradicate any sort of hassle for our customers, which is why we also offer to pre-book for you so that you do not have to go through the stress of last-minute booking.
A Trustworthy, Professional, and Timely Vehicle Service to JFK from New Haven
We promise the quickest, coziest vehicle service in New Haven to JFK. Our in-vehicle GPS navigation devices and current traffic updates guarantee on-time arrival at JFK on your trip day. If you pre-book vehicle service, we'll suggest a pickup time based on your departure location and desired early arrival time. It ensures you get to the airport without worry and with plenty of time to spare. On the day of your flight, we may have a car curbside at your door within minutes if you want an elite sedan or limousine service. Call us at any time for prompt pickup.
Long-distance Car Service between the New Haven and JFK Airport
In the JFK Airport, are you looking for a long-distance care service? Long-distance driving is still one of the most common ways to go from JFK Airport to New Haven securely and dependably, whether for business or pleasure. For long-distance travel, choose the professional black vehicle service, as we provide our customers with unmatched care, assistance, and accommodation in a luxury vehicle. Beyond state lines, travel with us in luxury, comfort, and style. Since our start, we've put in a lot of effort to establish a name for ourselves as a long-distance vehicle service provider committed to providing excellent customer care.
We can transport you in style, day or night, for every excursion, including business travels, weekend vacations, and unplanned travel. Our chauffeurs will see that all your needs are satisfied, whether you need to nap while driving, catch up on work, or take in the scenery without worrying about traffic. We specialize in removing the stress and worry of long-distance travel by offering a safe, fun, and soothing experience for humans and dogs. We cater to your needs and always go above and beyond for clients.
Benefits of Using a Private Car Service from New Haven to Get to JFK Airport
Untroubled Ride
Convenient Reservation
Competent service
Tracking Flights in Real Time
Untroubled Ride
Because they know how tiresome flying may be, our seasoned chauffeurs will always be early to meet you and assist with your bags.
Competent service
The drivers have a lot of expertise and are kind to their clients. Additionally, you may always ask your private driver for help.
Tracking Flights in Real Time
Another essential service we offer to our clients is timely. When you make a reservation for a vehicle service from New Haven to JFK through our service, we'll keep track of your flight status to ensure we're waiting for you when you arrive. There will be no need to wait.
When you reserve private airport transportation with our New Haven to JFK vehicle service, we keep track of your flight from the ground and arrive at the airport promptly to greet you. Even if there are delays in your flight due to bad weather or airplane maintenance, we alter our driver's arrival time so they can reach you on schedule.
Your car follows your plane if it comes early. When your plane lands, you pass through the arrivals hall and baggage claim and then go to the limousine lane outside JFK. Our flight monitoring GPS-connected dispatch control center precisely times the arrival of your car.
Convenient Reservation
You may quickly reserve a JFK limo service from a desktop computer or mobile device wherever you are.
Meet and Greet Vehicle Service from JFK to New Haven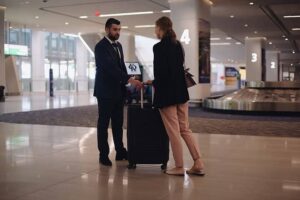 The warmest and most helpful meet and greet services in New Haven are undoubtedly those we offer at JFK airport. Uniformed drivers in ties and suits carry a plaque with your name (or company titles). Your driver will assist you in retrieving and safely loading your luggage from the baggage claim area.
Your driver will be pleased to make whatever stops you want along the trip, including picking up additional travel party members from various airport terminals. Your driver may also propose handy motels that fit your requirements if necessary.
Unbeatable price of Vehicle Service from JFK to New Haven
On our website, we also offer various discount offers and favourable pricing for our transportation. You can either book our transportation services through Internet booking or use our contact information for the bookings. Since we provide airport ground transportation, we understand the need to be on time and save our customers from any hassle. Our trained staff keep track of the timings, and our drivers make sure to be at your service on time.
We also have a collection of high-car brands to ensure our customers' utmost comfort. You must be wondering if we must charge high prices for that. But that is the point; we provide the smoothest vehicle service at a very affordable price, which makes our private transportation a top choice for people around New Haven. We believe in word of mouth, so our timely and excellent transportation service is the top choice for anyone coming to New Haven. Our entire vehicle service business is customer-centric, and our customer's need is our priority. This is why we promise to provide our customers with timely car services. And our chosen chauffeurs will also ensure our customers' safety and punctuality.
So that our customers do not have to worry about anything else and simply enjoy a smooth and comfortable ride to their destination.
Yes, of course, you can. Car services from New Haven to JFK are the best choice when selecting vehicle services in New Haven.
Punctuality is our primary goal. So you do not have to worry about getting late to your destination. Since we provide airport service, we care extra about our customer's flight time.
Yes, we offer online and pre-booking for the ease of our customers.