RIDE IN Efficient, RELIABLE & Relaxed HPN Airport Car Service
Hassle-free Curbside & Inside Pickup
Courteous, Trained & Licensed Chauffeurs
All-Inclusive Rates with Instant Quote & Booking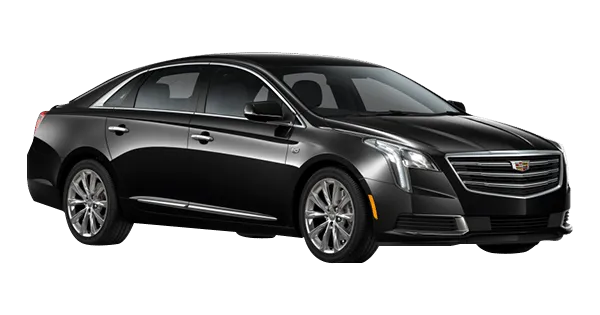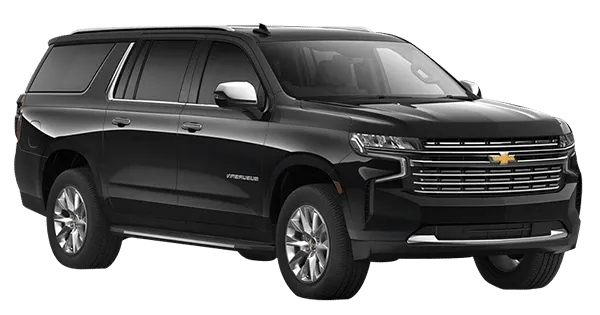 Airport Car Service Westchester County, NY
The distance between New York City's downtown and Westchester County is relatively short. Many professionals also travel every day from their homes in Westchester County. White Plains, New York, is home to the Westchester County Airport (HPN). We can handle all your vehicle service needs if you must depart from this little airport for whatever reason. The company in White Plains is ready to provide you with HPN car service that is efficient and comprehensive. We can captivate you with car service from HPN that meets and exceeds all your needs.
East Coast Regional flights operated by JetBlue, American, and Delta have a hub at HPN in White Plains, New York. Ross Aviation, Signature Flight Support east and west, and Million Air are a few of HPN's Private Aviation FBOs. Netic Limo offers meet and greet, curbside, and aircraft side service depending on the terminal/airline you fly into or out.
Use a limo or car service to avoid driving to the Westchester County Airport or HPN. For your needs for pleasure or business accounts, call Netic Limo right now. The Harrison, North Castle, and Rye towns are home to Westchester County Airfield (HPN), a county-owned airport in Westchester County, New York, located 3 miles northeast of White Plains's downtown. White Plains Airport is another name for the airport.
To go to Westchester County Airport, think about using a limousine. Six commercial airlines now offer scheduled passenger service to sixteen U.S. locations from the Westchester County Airport, including regional code-sharing affiliates operating on behalf of their respective main airline partners.
Information for travelers at Westchester County Airport
The White Plains, New York, airport serves the city and welcomes over 1.5 million passengers annually. White Plains, New York's capital city, is 5 miles (8 kilometers) from HPN Airport and takes around 11 minutes to reach under perfect traffic and road conditions.
The terminal at Westchester Airport
The main passenger terminal at Westchester Airport has three floors. At Westchester County Airport, there are no airport lounges or foreign flights.
Transportation to and from Westchester County Airport (HPN) by car service
Missing a flight might be stressful enough to make a trip unrewarding. The good thing is you do not need to go through this. It would be best if you were happy to hear that we provide a specialized Westchester Airport car service accessible round-the-clock. Whether you are going away on an exotic holiday or traveling for business, it doesn't matter. By picking you up from your home's convenience, we'll ensure that missing flights is no longer an option. One call will provide you access to our sophisticated cars and courteous chauffeurs.
Therefore, once you arrive at the airport, go no further than this top airport car service, which has been providing its esteemed clients with a selection of luxury automobiles. Our outstanding, top-of-the-line airport transportation services are renowned for being timely and having affordable fees and rates from many countries. You're about to take off from the HPN Airport, but are you still seeking a fun journey to your house or place of business? Just call us or make an online reservation!
You Can Enjoy a Relaxing Limo Ride to/from HPN Airport
Customers may access Westchester County Airport with ease thanks to our limousine service. Irrespective of whether you need to board a JetBlue Airways or an American Eagle flight, you may accomplish it. It makes no difference if you're traveling to Chicago, Illinois, Orlando, Florida, or Charlotte, North Carolina. With airport transportation support that is prompt and thorough, we can make you feel fantastic. You will appreciate our drivers as well. All of our experts are knowledgeable about the roads and streets. Additionally, they are pretty familiar with the roads and highways in Westchester County.
Westchester County Airport Limo Service at a Reasonable Price
Now that our firm operates, getting a limo to the Westchester County Airport is affordable. You needn't worry about saving a lot of money if you want to fly to this lovely airport. We always provide affordable rates for our limo help. Call All Transportation Network to make a reservation if you want to go to Westchester County Airport. Ask for a price over the phone or online.
Get these advantages from the car/limo service at HPN Airport:
Competent Prices
More recent, adequately insured, black business cars and experienced drivers get dressed professionally. Our pricing is unbeatable.
Unwind and ride
You can sit back and relax by scheduling your transportation service with us. You don't have to deal with airport parking costs, heavy traffic, and last-minute app trips.
Available always
You may count on us to leave whenever you need; Late night arrivals, early morning flights to HPN or anyplace else, or evenings out in the city or suburbs.
All of the Tri-State Area
We'll become your go-to car service with drivers accessible throughout Westchester, NY, and beyond. Get a price and make a reservation right away for HPN executives car service!
Getting to the Westchester County Airport: Where to Find Your Driver?
Meet your driver curbside in front of arrivals. Don't hesitate to contact us if you can't find your driver or vehicle to avoid paying a "no show" charge. The reservation will be treated as a "Late Cancel" if the customer does not get in touch with us after being unable to find their chauffeur or vehicle.
Reliable Westchester County Airport (HPN) car service:
Are you looking for a substitute for the Westchester Airport shuttle or a taxi? Use the same Uber app to get where you're going, whether you're traveling from White Plains to HPN or the Westchester Airport to Manhattan.
By pressing the button, you will be able to request a ride to and from HPN.
#1 Car Service HPN airport Transfers:
Look to the skilled transportation crew at Netic Limo Transportation to get you where you need to go for transfers from Westchester Airport to Manhattan destinations in Westchester, Long Island, or any of the five boroughs. Arrive comfortable and on time at your hotel, meeting, or home with a spotless pre-arranged private transfer service. At Westchester County Airport, JFK International Airport, Newark International Airport, or LaGuardia Airport, our experienced driver will pick you up and carry you directly to your destination without any unnecessary misunderstanding, wasted time, or worries.
Westchester's Most Reliable Airport Transfer Company offers Westchester County Airport Car Service:
For the contemporary traveler, Netic Limo Transportation offers entire airport transfer solutions rather than just an airport cab service.
You can be confident you'll arrive at your destination on time, safely, and comfortably with a straightforward airport transfer booking and our specialized 24-hour support.
Are you scheduling an executive or loved one's airport pickup or drop-off? Don't be shy to contact us; we have a variety of pick-up and drop-off options to suit the requirements of travelers of all types.
Transfer Service to the Airport in Westchester County:
Whether you're traveling to Westchester for business or to see a family, Netic Limo Transportation can arrange for a private automobile at a moment's notice. For individuals, groups, academic travelers, or corporate conference groups, we can schedule your day of pickup.
Our top goal has always been and will always be your safety. Due to the professionalism, thorough screening, licensing, and insurance of all of our drivers, Netic Limo will transport you to and from the airport in a fast and safe manner.
Westchester Airport Transportation:
You probably know how frustrating dealing with airport transportation can be if your job requires you to spend the majority of your days in airports or if you enjoy traveling. That's where we step in. We at Netic Limo put your demands for transportation at the top of our priority list. Are you seeking for transportation to/from the Westchester Airport? Just give us a call, and we'll handle everything.
Westchester Luxury and Reliable Cars:
We take great satisfaction in our sizable fleet of high-end, dependable vehicles that undergo routine maintenance and inspections. Variety is the essence of life, which is why we provide a wide range of automobiles, from spacious and comfy SUVs to opulent sedans. Our goal is to get you where you need to go in safety and on time. Our knowledgeable, polite, and skilled chauffeurs will make sure you get the best care possible.
A smarter Airport transfer to Westchester:
In charge are you. Give us your destination and your preferred vehicle, and we'll handle the grunt work for you. You won't ever have to worry about an airport transfer to Westchester again thanks to our qualified chauffeurs who are familiar with the area. You may put an end to missing appointments.
Westchester Limo Service:
Our experienced chauffeurs will always choose the safest routes because we understand how valuable your time is and that you don't want to waste it worrying about rush hour traffic or other issues. They are highly qualified specialists who will prioritize meeting your demands over all others. You won't need to use any other mode of transportation once you've used our Westchester limo service.
Traveling For Business:
When you travel for business from the backseat of our luxurious vehicles, the experience will be considerably more delightful. You won't have any worry during the journey, and you'll be smiling when you get there. More significantly, you'll finally have time to enjoy the scenery, finish some work, or schedule time with your business partner.
Timeliness HPN Airport Transportation:
Our team is accessible round-the-clock on this direct line. Simply let us know what you require, & we'll give you a cheap, secure means to get wherever you want to go. Our services can be reserved one month, one week, or even a few hours in advance.
Travel time to and from HPN airport:
Newark, New Jersey 1.75 Hours
30 Minutes Greenwich, CT
3.5 hours from Suffolk County
1 Hour Midtown Manhattan
15 minutes to 1.25 hours – Nassau County
Booking our HPN airport Car Service:
After reserving our services, all you have to do is unwind by taking a seat. We'll take care of everything, so you can relax and read a book, take in the scenery, or chat with your business colleague. With a sign in their hand so you can readily identify them, our courteous chauffeurs will be waiting for you after the baggage claim area. The wisest decision is always to choose us. We won't accept anything less than 100 percent satisfaction from you with our services!
How to reserve a car service:
Enter the location, together with the days and hours for pickup and drop-off, to begin the simple process of reserving a car service to HPN airport. You may also explore a list of well-liked vehicle categories and locations if you need some ideas. Whether you're seeking to hire a convertible for you and your significant other or a passenger van for the entire family, it does not matter. We have a selection of vehicle rental options that may have you traveling in both efficiency and flair.