RIDE IN FAST, SAFE, RELIABLE, AND IN STYLE WITH STAMFORD CAR SERVICE TO JFK
Hassle-free Curbside & Inside Pickup
Courteous, Trained & Licensed Chauffeurs
All-Inclusive Rates with Instant Quote & Booking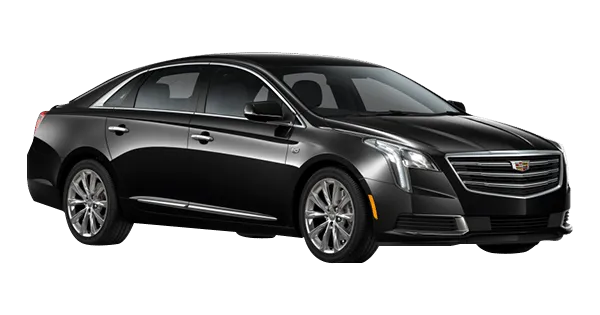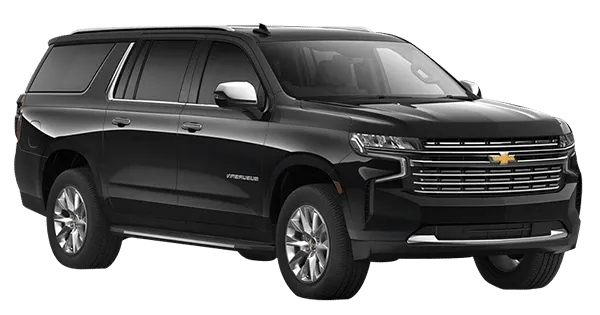 Stamford Car Service to JFK
After a long flight, everyone wants to reach their home as soon as possible and relax. But there's one more step left, booking a ride. Finding a comfortable, fast, and economical ride at JFK is rare. But with Netic Limo, you get to have all those mentioned benefits. If you want to book a ride to reach JFK from Stamford or another way round, then don't wait and book our Sedan or SUV.
The things which make Netic Limo services stand out from others are their stress-free pick-ups, quick booking procedure, and economical rides. We have mentioned all the main features that Netic Limo has to offer.
Car Service Stamford CT to JFK
Car service from Stamford CT to JFK airport promises to help you in any way they can, whether getting you to the airport and picking you up at the end of your trip.
Car Service JFK to Stamford CT
At car service from JFK to Stamford CT, we think that good service and a unique travel experience will make you feel comfortable at ease.
Getting stuck in traffic and having trouble finding a place to park is one of the worst things about traveling. But you can be sure that Stamford CT to JFK car service will get you from the airport to your destination quickly and reliably.
Our team looks for early arrivals, delays, and cancellations so that we can meet our customers when they get there. We help the customer get his or her luggage to the waiting luxury rental car and ensure that the customer gets to his or her destination in Stamford, CT, safely.
Limo Service in Stamford Connecticut
JFK car service from Stamford is here to help you rent a limo to get to your destination, whether it's a wedding, a prom, or just a fun night out.
There is a good selection of vehicles, so you can be sure that there will be one that fits your needs, no matter how many people you have. Since time is valuable and comfort is very important, car service Stamford to JFK promises that our customers will arrive at their destination after a relaxing trip.
Our limo service in Stamford is great for all kinds of events. We do more than just business travel daily; when you book a vehicle, we ensure it's available.
Transport Services That Are Professional, High-Quality, and Won't Let You Down
We promise to do everything to give our customers the best service. For example, our customer service is very good at meeting your needs and wants. Also, we hire people based on strict criteria and merit, so our team has no security holes. We look for people to hire. Who are professionally trained, have a good work history, and don't have any criminal records. Our HR department makes the final decision after a thorough review of the person's entire biodata. So, the most important thing to say about this process is that our car service in Stamford, CT is safe and reliable.
Our friendly driver will ensure that your trip to or from the airport is pleasant, and we will help you with your luggage if you need it. So, book now by getting a quote immediately, or call our customer service if you have more questions. With JFK black car service in Stamford available 24/7, getting to or from Stamford has never been easier.
Our Stamford to JFK Car Service
We offer taxi services that are both affordable and good. Expert auto mechanics and technicians keep our cars in good shape and check on them regularly. Our drivers also have high-tech GPS systems that help them get you where you need to go faster.
Have fun with your special car service Any day, any time, Stamford, CT
JFK car service from Stamford offers great car service in Stamford, CT, whenever and wherever you need it. Connecting to all the airports near Stamford, CT. We make sure to book a car or limo at a fair price so that you get good service. Finding a licensed company that offers a reliable Stamford, CT car service under the stress of traveling, packing, and getting ready is hard.
Are you looking for a trustworthy company to handle your family's travel plans?
JFK car service from Stamford is the right choice, especially if you need a reliable Stamford ct car service. Airport and local transportation has never been more comfortable than with our well-trained, polite chauffeurs who know much about the areas they drive in. We also set up trips outside the city and other special car services. Our customers need accommodations that meet their needs.
Safety comes first
Even though we drive more than 3 million miles a year, no one has been hurt in a crash in more than 30 years.
These cutting-edge technologies are all Wi-Fi, online reservations, live chat, text message confirmations, satellite fleet tracking, and flight tracking.
Car service to JFK from Stamford CT keeps your value high using its experience, resources, technology, and competitive prices. Skip must deal with traffic, parking off-site, and shuttles. Don't bother with those boring four-hour bus rides.
JFK car service from Stamford's top priority is to have up-to-date and well-kept vehicles. Our drivers also get structured classroom and on-road training in defensive driving. Dash cams and satellite tracking vehicles do safety training and monitoring much more effectively.
Enjoy your Car Service from Stamford to JFK in style and comfort!
Have you dreamed of riding in a shiny limo in all your glory and grace? Who hasn't, though? To make your dreams come true, we're here with our exclusive fleet of luxury cars, like limos and executive sedans, to make your trip a grand one. So, having a choice of different luxury cars is a luxury in and of itself, and we're happy to give our customers this option. We have shiny black cars for you that will make your friends gape.
Call us to start making plans for your vehicle, and we'll be happy to answer the questions you may have and tell you about our wide range of taxi services in Stamford.
Reasons to choose Netic Limo.
On-time pick-ups and Dropouts
Reaching the airport on time is a very stressful task. The anxiety of missing your important flight doesn't let people sleep comfortably. But now It's time to say goodbye to this anxiety and stress by booking a ride with Netic Limo. We ensure that you reach the airport or your destination on time. So, you can enjoy your flight and reach the spot-on time.
Range of Cars available to travel between Stamford and JFK
People have different preferences when it comes to rides. Some want to book a more luxurious car, while some choose an economical one. Whatever your choice is, we can provide you. We provide a range of cars such as Sedans, SUVs, limos, and vans. Just inform us, and your desired car will be waiting for you.
High-Quality rides
If you are tired of traveling in old noisy cars, then don't compromise anymore. Book a ride with us if you plan on going from Stamford to JFK or vice versa. You will receive a very comfortable experience in our finest cars.
Full control
With Netic Limo, you have full control over the ride. Whether you want a nonstop and continuous ride from JFK to Stamford, or you want to make a stop along the way, it's totally up to you. So, if you must pick up something along the way, it's achievable with our JFK to Stamford car service.
Fast booking procedure
In this fast-moving world, nobody likes to waste their precious time. That's why we have a very quick booking procedure. You can book a ride for yourself between Stamford and the airport with just a few clicks. You can book a ride either via call or through chat.
Trained Chauffeurs
Another reason to choose us for a ride between JFK and Stamford is that we have a trained, licensed, and friendly team of chauffeurs. You won't get annoyed with anything. Our chauffeurs make sure that passengers are comfortable during their rides.
Extra Amenities
After a long flight, everyone deserves a cozy ride. That's our main goal. So, during the ride, we provide fresh bottled water to keep you fresh. Moreover, we will keep you busy through newspapers and magazines. We also have free Wi-Fi and charging ports. Your ride will give you a home feeling.
Your driver will wait for you at JFK or Stamford.
As flights can get delayed, so don't worry about your ride. Your driver will wait extra time. For local flights, the wait time is 30 minutes. While for international flights it is increased to 45 minutes. So don't panic during delays because your driver will be there to pick you up.
Easy Meet and Greet policy.
The most common problem of rides is that it is hard to find the driver. But we have solved this problem with our easy Meet and Greet policy. Our chauffeur will be ready at the airport with your name displayed. So, you can easily identify and reach him. Booking a ride has never been so easy.
Most Economical rides in Stamford and JFK
Most drivers will charge you extra money at JFK. They take advantage of your urgency. So, to avoid these hazards, we are here to help you. We provide the most economical rides between Stamford and JFK.
Refund Policy
If you want to cancel your ride for some reason, don't worry. We will refund your money fully. We don't charge you for the ride you never took.
Five-year Experience in Car service
If you are searching for the best car service for the airport, then you are in the right place. Netic Limo is the only company that ensures very smooth, fast, and comfortable rides. With five years' experience in car service, we have made a lot of improvements, keeping in view the client's requirements. So, feel free to book a ride from JFK to Stamford or from Stamford to JFK.
Best ride tour between Stamford and JFK Airport
Due to the above-mentioned features, you can trust us and book a ride to have the most comfortable, economical, smooth, and fast experience of your life.