RIDE IN RELIABLE, Efficient ,Convenient, & CHEAP car service from nyc to newark airport
Hassle-free Curbside & Inside Pickup
Courteous, Trained & Licensed Chauffeurs
All-Inclusive Rates with Instant Quote & Booking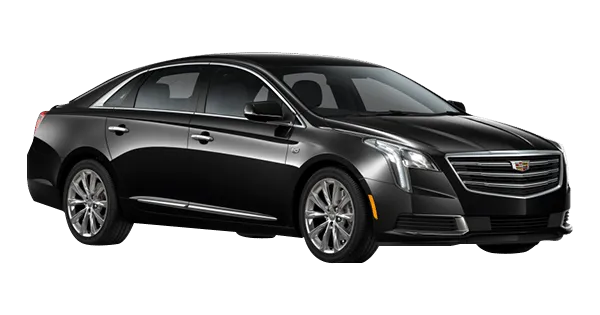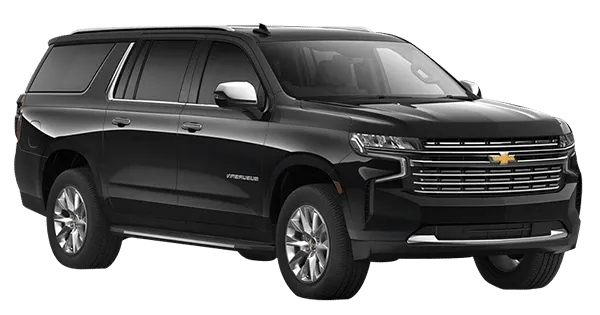 Voted #1 Transportation Car Service from NYC to Newark
Why bother getting a taxi or waiting for a shuttle when you can just walk? If you make a reservation for a car service EWR to NYC. We will be ready and waiting for you in hundreds of towns across the country and around the world, 24 hours a day, seven days a week. Each car is tracked continuously and updated in real-time to ensure that your driver will be there to meet you upon arrival, regardless of whether you are running early or late.
Convenient Car Service from Newark Airport to NYC
We offer private cars as well as luxury minivans equipped with child-safety seats. For your convenience, Express and non-stop best car service NYC to Newark airport is provided at Netic Limo in private minivans and SUVs. Car service to and from Newark Airport and professional vehicle service to and from Newark Airport are both available from various locations in NYC. All age groups can use our reasonably priced, high-quality services, including comfy minivans, SUVs, and child safety seats.
Seamless transfer Car Service in NYC from EWR
Netic Limo provides the very best limousine service available in Newark, NJ. Whether it's a ride to the airport or a one-of-a-kind experience at the Newark airport, we're dedicated to living up to our reputation as the client's favorite car service to Newark Airport from NYC company. Newark Airport to NYC car service is the most cost-effective option at Netic Limo for arriving or departing in luxury, making it the best choice for your trip, whether for business or pleasure.
In addition, NYC to Newark airport car service will transport you to and from the airport in more than 350 of the most important cities in the USA.
Best Private Transportation for additional Luggage from EWR to NYC
You will not be required to wait for your fellow passengers like you would with other normal shuttle services. You can bring a larger amount of luggage, and you will be taken directly to the EWR airport and from the airport to your destination. There is neither waiting time nor stopovers for any reservation. Our expedited and nonstop service. You are also provided with child seats, a space for additional luggage, increased legroom, and private transportation.
Long Distance from Newark Airport Car Service NYC
Our NYC airport vehicle service is ideal for customers who want to get where they're going quickly and easily. If you have any questions or concerns about your trip, please phone our toll-free customer care line at the number on our website. Our services are available in many locations throughout Long Island and its neighboring areas, and passengers can save time and money by scheduling in advance. However, our services are just as attentive in cases where travelers need to take an emergency flight but cannot book them in advance.
Excellent Transport from Newark to NYC Car Service
At Netic Limo, we give our customers several choices to ensure a comfortable and uncomplicated trip. Our expert chauffeurs will help you load your bags into the trunk. Transportation Service in NYC Instead of wasting time searching for and haggling with cab companies, you can just phone us. We'll be there within three to five minutes to assist.
Clean and Comfort vehicles for your journey
All the vehicles in our services are of the most recent generation and are among the first and most abundant brands available on the market. In addition to offering safety and Comfort, these vehicles meet all of the City of New York's requirements for licensing and insurance, with experts who have undergone extensive training and hold valid licenses.
Latest Fleet with all Features and Amenities
With an affiliated fleet of over 800 late-model sedans, minivans, stretch limos, SUVs, and large passenger vans., our car service NYC to EWR is the best in NY. It provides transportation without the need for worry. Netic Limo has been providing reliable car service in NYC, and the combination of our customer-focused service and our track record of dependability makes us the best option available.
We have successfully offered this kind of EWR to NYC car service. We believe you deserve it in New York City and throughout the US because of our unmatched dedication to our consumers. This service is hassle-free, straightforward, and reasonably priced.
Service to Customers Around the Clock
It is our obsession, which we put into our day-to-day job with responsibility and experience. For the previous 15 years, thousands of passengers have recommended the private vehicle service. In New York City, the transfer of private cars of superior rank is considered for its seriousness and responsibility.
Netic Limo provides a cutting-edge online reservation system that will enable you to make your reservation in fewer than three minutes, all while protecting your privacy and ensuring your safety.
Our customer service representatives are available around the clock, and our trained specialists will assist you in finding an ethical solution to your transportation needs.
Comfortable Newark transfer Service in NYC on Clean Cars
Netic Limo provides a quiet and comfortable ride for up to four passengers in opulent vehicles. NYC car service to Newark airport can carry up to four people and four pieces of luggage of a typical size. Expert drivers who have been vetted and can adhere to stringent safety regulations. We have Lincoln Town Cars, SUVs, and limousines that can accommodate groups of 4-10 people in style.
The airports of Newark, LaGuardia, MacArthur, and JFK are served. These days, it's not easy to locate a company with our set standards. We have a variety of vehicles, including SUVs, sedans, and Town Cars. While our vehicles range in appearance, they all share a common characteristic: immaculate inside and out.
Serve Car Service from different Airports.
In addition to providing pick-up and drop-off services at Newark Airport, we also serve Manchester Airport (New Hampshire), JFK Airport and LGA Airport in New York City, the airport in Rhode Island, and Bradley Airport and Bedford Airport. If you need a trip from the airport to your home, business, hotel, or tour location in NYC, or if you need a ride in the opposite direction, Netic Limo is the solution to all of your ground transportation needs in the Newark, NJ area.
Newark Airport Transportation serves five boroughs in NYC.
Our Newark airport car service has been a client favorite for years since it's so convenient for single passengers. When traveling in large groups, however, the customer care department can arrange for private departures from the airport. We've earned our customers' confidence by keeping their vehicles in top shape and conducting rigorous inspections of each one before they use them. Our car service Newark airport to NYC includes limousines for those who prefer to travel in style while still having access to the fastest and most direct routes.
At Neticlimo.com, we want to ensure that your trip to your destination is as pleasant as possible. Cheap car service NYC to Newark features the most exciting transportation options, a staff of highly-trained drivers, and the friendliest customer service to help you make your decision.
Transportation car service Newark to NYC for the Bride and Groom at the Wedding Getting to and from the Bachelor/Bachelorette party Transportation for Bar and Bat Mitzvahs Birthday party transportation Transportation for a night out on the town or a date Tourism in wineries
Please call us if the occasion you need transportation is not specified. Using our EWR to NYC car service, we can provide you with various vehicles to meet your transportation needs. When you call all NYC to EWR car service, you'll speak to one of our dispatchers, who are available around the clock daily.
Transportation Services in the Newark Area of New Jersey
No matter what time of day or night a flight may arrive or depart, we are always here to help our customers with a reliable team of drivers who have assisted numerous clients. Customers who use the car service in NJ benefit from the lowest rates in the business, freeing up more of their precious time.
When picking up customers from the airport or any other location, we make every effort to ensure they are happy and that they are not kept waiting by closely monitoring flight times. Netic Limo caters to businessmen and women who need a reliable ride to and from the airport.
Book a ride on the right spot with the best dispatch team.
We will happily dispatch one of our vehicles and drivers to your location any time of day or night. Our New York City car service to Newark airport is second to none, and when you hire EWR airport car service from NYC, you can rest assured that you will receive top-notch treatment at a price that fits your budget. Suppose you are interested in our services and the special pricing we offer for frequent clients and accounts with significant transactions. In that case, we invite you to call us immediately.
Strict reservation policy
The car service from NYC to EWR can carry up to four people and four pieces of luggage of a typical size. Approved drivers with extensive training who adhere to stringent safety regulations. Our private luxury vans are perfect for comfortably transporting large groups of people, including luggage, to and from the airport. First-Class private automobile service is available for immediate booking. We offer exclusive discounts when you book in bulk or for a return journey.