RIDE IN RELIABLE, SPLENDID, & AFFORDABLE NYC CAR SERVICE FROM LGA
Hassle-free Curbside & Inside Pickup
Courteous, Trained & Licensed Chauffeurs
All-Inclusive Rates with Instant Quote & Booking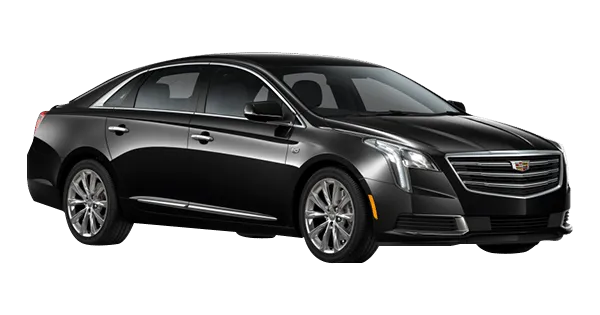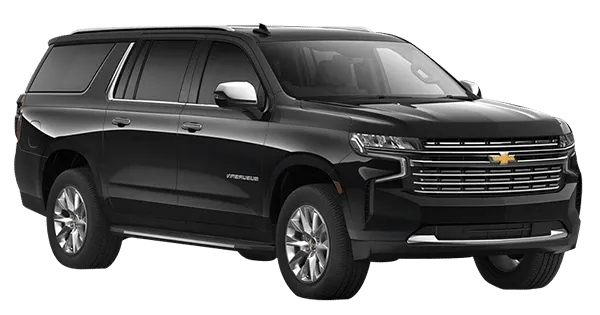 #1 Car Service LaGuardia to NYC
The quickest and most dependable way to travel to or from any location in car service New York City LaGuardia. Our business is built around creating the ideal client experience. Every innovation that has been made accessible to us has been incorporated in order to enhance the lives of those who travel by car. After booking with us, you will start to view limousine rides completely differently.
Outclass Service Is Delivered
Our highly qualified, experienced, and certified drivers are customer-focused, state-certified, and always show up on time knowing exactly what you prefer. The chauffeurs at black car service NYC LaGuardia airport are certified in child passenger safety and COVID protocols, so you can leave all your anxieties at the door. They have immaculate cars and perfect attitudes.
Reasons to Use Car Service in NYC from LGA
When you're flying into or out of New York City, you'll want to make sure you have a quality transportation service to ensure that your journey is comfortable and satisfying. Netic Limo offers rides in luxury limousines and town car service to LGA from NYC, so you can arrive at your destination feeling relaxed and in style.
We Are Readily Accessible
No matter what time of day or night it is, you can always count on car service to LaGuardia from NYC to be there for you. Whether you require a comfort ride to LaGuardia airport or are looking for transportation around the city, we're always available. Plus, our online and over-the-phone quotes make it easy to get a price estimate without having to hassle with scheduling a meeting. Finally, our team is always available to answer any questions or concerns you may have. Our drivers also make sure it that you've the safe and best possible experience when using our service. That's why our staff strives to make your ride as comfortable and satisfying as possible. And that's why car service LGA to NYC is such an excellent choice!
Comfort Is What You Get
Are you not getting a comfortable feel in a luxurious car after a long day of travel. With car service NYC to LaGuardia, you can rest assured that you'll be comfortable from the moment you step into one of our sleek vehicles. Our drivers are professional and courteous, and they know how to get you to your destination quickly and safely. Your comfort is always important to us, so don't hesitate to ask for anything that will make your trip more enjoyable.
Professionalism Is What We Provide
Before hiring the airport car service LGA NYC to confirm that a company will provide you professional and courteous drivers. So, our team is professional and courteous, and we go above and beyond to make sure our customers are happy. We know that when you're traveling, the last thing you want to worry about is your transportation. That's why we take care of everything for you, so you can relax and enjoy your trip. Whether you need a pick-up from the airport, a ride across town, or even just an evening out with friends, we've got you covered.
Your Trusted Car Service In NYC
With neticlimo.com, we recognize the bond and love a person can share with their pet. Pet-friendly vehicles are available upon request. No matter how big or how small, give us a call and we will accommodate you with a driver who loves your pet just as much as you do at no extra cost!
Netic Limo has a fleet of cars waiting to take you wherever you need to go. We will get you to your local supermarket, bank, or hardware store quickly and safely at a very low rate. Can you use the car for the entire day or for just a few hours? Do you need several trips? Netic Limo can provide you with one at a low flat rate per day or per hour.
Top To/From Car Service in NYC
Netic Limo is available 24 hours a day, 7 days a week, 365 days a year to ensure the services meet all of your airport transportation needs. Reserving your airport transportation in advance ensures your ride will be there when you're ready to leave or be picked up. Our team committed to providing the safest, most reliable transport in the Greater New York City area.
Upon arrival, your driver will call you to let you know he is just about 5 minutes away from your terminal. In the event that you land in a different country and use an international cell phone, please call as soon as you land to give us the driver's contact information. Car service NYC to LGA values its customers tremendously. No matter if it's a local or out-of-town call, we work to deliver the most luxurious and expert service that any car service to LaGuardia airport can offer.
New York City Taxi and Limousine Service
Make a reservation for our New York City car service from LaGuardia to take you to and from the airports serving the New York City and New Jersey areas and anywhere else in New York City. Customers can select from a wide variety of vehicles, including black cars, sedans, town cars, and SUVs, among other options. Travelers in New York City should expect an experience that is dependable, of high quality, and safe, and this is our mission: to meet our customers' expectations. Whether you are going on a trip for work or pleasure, the private drivers who transport you will provide the highest luxury possible. They will also ensure your safety. Make a reservation for your ride in advance with the help of our user-friendly car service app, our round-the-clock phone reservation service, or our online reservation system.