CONVENIENT, ON TIME, CLEAN SEDAN & SUV CAR SERVICE TO JFK FROM QUEENS, NY
Hassle-free Curbside & Inside Pickup
Courteous, Trained & Licensed Chauffeurs
All-Inclusive Rates with Instant Quote & Booking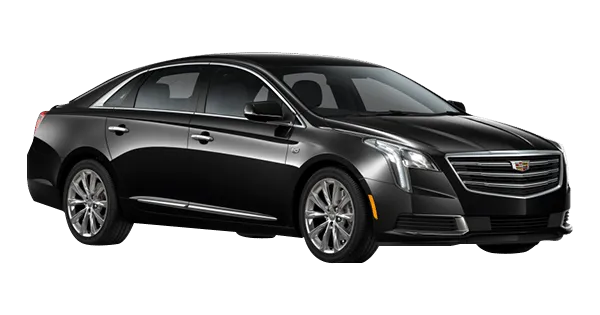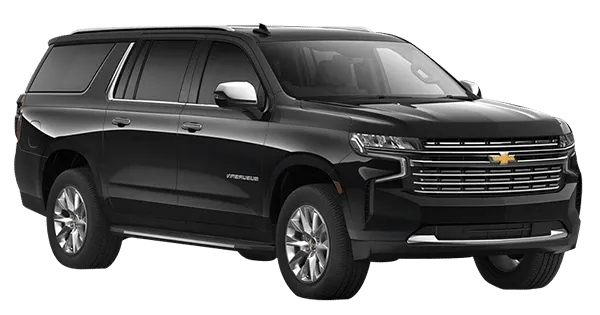 Precision Chauffeur & Car Service to JFK from Queens, NYC
Are you asking any person about the best experience of car service to airport JFK from Queens, NY? Many folks also share short and long business trip memories. A business trip can be enjoyed by people of all ages. A JFK to Queen, NY trip enhances bonding among your family and also creates lovely memories. Family, Business, and adventure trips can be challenging for your extended vacation.
You need to hire a car service Queens to JFK in New York, which depends on the distance, and you have to pay per hour. Please don't make the booking of a new Airtrain which can consume your time and also make you less relaxed. Our JFK transportation service is more convenient than a taxi, Airtrain and bus. Netic offers private transportation services and a reliable car service in NYC for your ultimate trip or meeting transportation. Do you need hourly transportation in New York City from JFK airport service? You can book your ride at Netic Limo offers on-time airport transportation.
Hire us from JFK transportation to Queen, NYC, with all Sedan and SUVs model cars available. Cars are ready 24/7 for occasions and meetings from JFK to Queen, NYC. So, Hire us courteous chauffeurs based at JFK or the Queens, and they will take your travel responsibility.
Courteous drivers know about the Queen, NYC, due to the traveling experience of old clients for business. JFK to the Queen, NY, is a cheap ride for every guest who will be tired of booking a car. No matter the event, the premium car service in the Queen, NYC, is the top way to reach in beautiful style. Contact Netic Limo to book a reliable limo service in Queen, NYC.
Hire a Car Service from Queens to JFK
Are you preparing for a trip to Queen, NY, by Sedan or SUV car? Then you've to hire a luxury vehicle according to your trip location. Try to book our reliable queens car service to JFK because we are professional in the Queen to JFK. Looking for car service for prom in Queen, NYC. The experienced drivers will arrive beautifully dressed at your provided location with a beautiful white shirt, black tie, and luxury suit.
Cost of Car Service To/From Queen, NY to JFK
Cost of To/From car service JFK to Queen, NY depends on the distance & selected fleet. So, please check below the mentioned fixed base rate.
19 min (6.1 mi) via I-678 S from Queen, NY to JFK.
27 min (7.0 mi) via I-678 N from JFK to Queen, NY.
To/From luxury Sedan cost for Queen, NY to JFK is $140-$160.
To/From premium SUV cost for JFK to Queen, NY is $240-$260.
In Car Service with Amenities and Entertainment
Avail us the 100% satisfaction for our car service Queens to JFK that offers amenities like free mints, water, mobile charger, magazines and entertainment in the Queen, NYC.
Advantages of Car Service from Queens to JFK
Book Now Instantly, Pay Later: If you are instantly interested in booking today and paying later. Netic Limo is entirely okay for your needs.
Low Cost & Affordability: Netic Limo saves your worries about car service Queens to JFK fees. If you hire a car on a business trip and special occasions, it is best to hire a car service that will save you money.
Limo Service in Queen, NY
Netic Limo successfully provides black-car/limousine services all over Queen, NY. Make a reservation today to experience true royalty.
JFK Airport Services: Sick and tired of the JFK airport travel hassle? Well, end your misery and instantly book with Netic Limo now! We are offering (to/from) top-grade JFK airport car services:
Corporate Travel: Netic Limo understands its customers well and knows how to serve them. With its executive corporate travel fleet, Netic Limo acts as a cherry on top of the classy business attire of its customers. Our clean fleet of sedans and SUVs will accommodate you in style and genuine luxury.
Special Occasions: Travel hassles should be the least of your concerns, especially on special occasions. Northwest Limousine Services can accommodate any special requests you may have to make your special occasion even more special. Our teams set out to achieve one goal: ultimate customer satisfaction. Just name your most luxurious needs for a memorable occasion ride. Our 24-hours dynamic dispatch team will prepare it for you before your arrival. 
Group Travel: At Netic Limo, we believe in the journey being as important as the final destination and for that purpose, our customer care team, dispatch team, and chauffeurs are always in contact. Our group-travel fleet allows up to 56 passengers and is designed to enable your group to have as much fun and comfort as possible. Please choose from our luxury fleet range that includes premium sedans, SUVs, sprinter vans, mini buses, and coach buses.
Travel with Kids: With Netic Limo's extraordinarily luxurious and comfortable travel-with-kids-fleet, you can no longer use hassle/stress as an excuse; our luxury vehicles come with pre-installed front and back infant, and toddler car seats that have made traveling with kids more effortless than ever. So visit Queen, NY, with Netic Limo and make precious memories with your kids that you can look back on when they grow up.
Why Netic Limo in Queen, New York?
Netic Limo is a firmly established, private black-car service company with satisfied customers worldwide. We believe in 100% transparency with our customers and exist to serve them with what they truly deserve: the best!
Professional Chauffeurs at Netic Limo
Courteous: Our chauffeurs go above and beyond to ensure that our customers feel comfortable.
Trained: All our chauffeurs are licensed and intensively trained to ensure that your ride is smooth and safe.
Subtlety: Silence or conversations- depends on you! Our chauffeurs will adapt accordingly.