RIDE IN RELIABLE, SUPERB, & FIRST CLASS CAR SERVICE FROM LAGUARDIA TO LONG ISLAND
Hassle-free Curbside & Inside Pickup
Courteous, Trained & Licensed Chauffeurs
All-Inclusive Rates with Instant Quote & Booking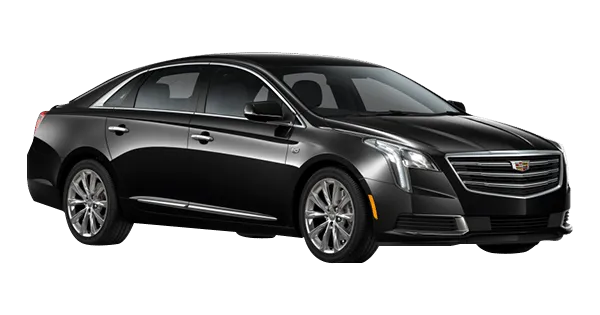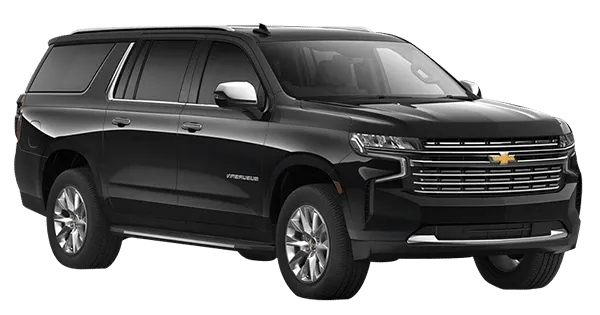 Car Service from Long Island to LaGuardia Airport
LaGuardia (LGA) airport to Long Island transportation might be challenging. Outbound travelers waiting for a mode of transport from the LGA airport may have to wait for a very long period due to the constant traffic congestion.
They can't make a flight on time if their transit gets stalled in traffic. You should trust our service if you want a reliable, plush, secure car service to LaGuardia airport from Long Island. Netic Limo will meet your ground transportation requirements and offers excellent care and attention to detail. Netic Limo offers dependable transportation services with the utmost convenience.
Safety is our Top Priority for our Car Service from LGA to Long Island
Our complete focus is the safety of the passenger riding in our car's backseat. The most practical, affordable, and secure method of transportation from the LGA to Long Island is by car from our vehicle service. You only need to order a journey from LGA to/from Long Island. We can pick you up virtually anywhere and get you to your destination.
High-Class Vehicle Service to the Workplace from LGA to Long Island
Get rid of the hassle of entertaining guests and commuting to and from work in Long Island, NYC, so you can focus on what matters. Getting from point A to point B won't be an issue when you reserve one of our town cars or luxury sedans. Allow us to assist you in making a good impression so that you can give attention to running your company.
Tension-Free Car Service Long Island To LaGuardia
We all know the feeling of anxiety that comes with a trip to a new place. It'sIt's annoying to try to find your way around on unknown streets. Professional and reasonably priced drivers at Netic Limo are the best car service Long Island to LaGuardia, making getting where you need to go quick and easy.
Getting Long Island Car Service to LaGuardia airport is inexpensive
To go to LaGuardia airport by using our vehicle service is by far the cheapest option available. As low as $80.50 will get you to LGA, and if you need to book round-trip transportation, take advantage of our exclusive savings.
We also have trustworthy and open pricing. We quote you the amount you pay; there are no surcharges. Get an estimate or discount, and then go to the airport as conveniently and cheaply as possible.
Professional Chauffeurs for LaGuardia Airport Car Service Long Island
When you hire LaGuardia to Long Island car service, you may use the facility of knowledgeable, multilingual chauffeurs. They are experienced professionals who have received training in client satisfaction. Also, they meet and welcome you when the flight arrives. They take care of your transportation needs and take you in style to the vehicle. We offer qualified drivers.
Airport Car Service Long Island to LaGuardia Is Better than Public Transportation
Not everyone enjoys using public transit to get anywhere. If you lack patience, forget about traveling—you can't even board a bus, taxi, or subway. Also, best of luck if you are carrying some bags. Second, taking public transportation in an unfamiliar location can be complicated. Deciding which service will drop you off closest to your lodging, where to board, and where to exit can all be confusing.
Finally, even if you can use public transportation, you will undoubtedly be worn out. On the other hand, Long Island to LaGuardia car service removes all of this uncertainty, waiting, and fatigue from the picture. They simplify your trip from your house or place of lodging to the airport or the airport to your final destination.
Arrive elegantly at the LGA airport from Long Island to add interest to your trips there!
Consider taking a private luxury vehicle or SUV to the airport. Perhaps the highlight of your entire vacation will be the vehicle service at LaGuardia airport. Netic Limo offers the most incredible private car services from LaGuardia Airport to Long Island. You are selecting the most dependable and skilled car service to LGA from Long Island by picking us. When offering our customers a journey to LaGuardia airport, we aim to give them the most pleasing possible experience.
Now no more waiting for a mode of Long Island transport at the LGA airport!
Pre-booking a ride from our website far in advance will save you from searching for parking and waiting for a ride at the LGA airport. We ensure you receive the best service from LaGuardia Airport to Long Island. We'llWe'll ensure you have a fantastic time and get to the LGA airport in Long Island on schedule with our LaGuardia limo service. Plan and take pleasure in the journey. We offer private automobile transportation to LaGuardia Airport (LGA) in the Queens, New York City borough.
Car Service LaGuardia to Long Island that You Can Trust
Netic Limo is your trusted car service LGA to Long Island for all your transportation needs in Long Island and the Multi-zone. Pick one of our luxurious sedans or town vehicles, or stick with the familiar amenities of your ride.
Our experienced chauffeurs will promptly, calmly, and elegantly transport you to your destination. We provide the ideal response to your transportation problems with our reasonably priced vehicles and drivers.
Rents that are within Reason
Rapid Response Time
Prevent Parking-Related Stress
Long-distance vehicle Service from LGA to Long Island
Do you worry about putting a lot of miles on your car or traveling a long distance from LGA to Long Island? Now you don't have to worry about it, as Netic Limo provides you with first-class, on-time, clean car service to Laguardia from Long Island. To assure the safety of our customers, Netic Limo operates a professional private Long Island car service to LGA of spotless corporate vehicles, ranging from limousines to van buses.
These vehicles are inspected each day. Please arrive at your location or corporate event in absolute luxury, and give our polite, highly-trained chauffeurs a chance to treat you like a VIP. The team at Netic Limo takes pleasure in offering the newest and most modern fleet on the market. We can afford any size group.
Group Car Service from Long Island to LaGuardia Airport
Book a car service from LGA to Long Island, NYC, for all your ground travel requirements. It doesn't matter whether you only need transport from the airport to your hotel or want to see the wonders of LGA in style and comfort. For groups, the vehicle service is perfect. If you're traveling alone, you may reserve a town car for a private or semi-private run to the LGA airport from a location close to your home.
You can choose a van accommodating up to 14 people or a stretch limo accommodating up to 20 passengers. Hire one party bus for parties of 14 to 40; reserve a minibus for 24 to 33. Our tremendous coach will quickly handle you and your luggage, even if your group is as big as 56 people.
Wedding transportation from LaGuardia to Hotel in Long Island
Whether you need transportation from the LGA airport to your hotel or are searching for an inexpensive method to make your wedding day more memorable, Netic Limo car service from LGA to Long Island is the way to go.
Netic Limo handles all of the travel requirements for your wedding, offering first-rate service to you and your guests. We have a diversified fleet of luxury cars.
The Features of our Car Service Long Island to LGA
When seeking dependable transportation in LGA airport, Netic Limo'sLimo's car service from LaGuardia to Long Island is a fantastic option because of its numerous convenient features.
Some of what sets apart our point-to-point automobile service include the following:
We know that time is of the essence while you're on the road, so we strive to pick you up and drop you off precisely when you want.
We have reasonable charges for our door-to-door automobile service, so you know you're getting a good deal.
All of our drivers have years of expertise in the industry, so you can sit back and relax throughout your trip.
Benefits of Car Service from Long Island to LaGuardia Airport
Impress your guests and within by rolling in in a rented car like a Hollywood star.
Spend the ride making cherished recollections
Peace of Mind Guaranteed
Helpful
Come To It With Class
Person Chosen To Drive
Achieve a Higher Level of Passion
Maintain Unity
To go to the LGA Airport from Long Island, make a convenient car and limo reservation!
Affordably priced LGA vehicle service is what Car & Limo Service is committed to providing you in the safest, coziest, and most timely manner. Our specialty has provided excellent level LGA airport limo and Long Island to LGA car service for many years. We always guarantee total comfort and peace of mind.
Call us now to arrange a reliable LGA Airport car and limo service to or from Long Island. We are happy you trust us with your travel needs to LaGuardia airport. We promise to go above and beyond your travel expectations. We maintain client satisfaction by utilizing cutting-edge technologies. Get in touch with us right now to get started.
Booking LGA to Long Island car service requires the following steps:
To reserve a car service from Long Island to LGA, input a pickup location, which will be LGA, and then enter a drop location (which will be Long Island).
By entering the name of your flight and the time of your landing, you may reserve your transport in advance.
Your luxury car will be ready for you when you get to your location after only 2 minutes.
The chauffeur will wait for you with a sign outside the baggage claim area.
This vehicle is available for rental from LaGuardia airport to several destinations on Long Island.