RIDE IN CLEAN, RELIABLE, ON TIME, FRIENDLY AND FAST POUGHKEEPSIE CAR SERVICE IN NY
Hassle-free Curbside & Inside Pickup
Courteous, Trained & Licensed Chauffeurs
All-Inclusive Rates with Instant Quote & Booking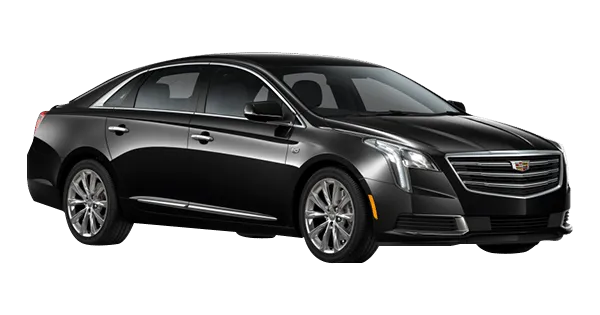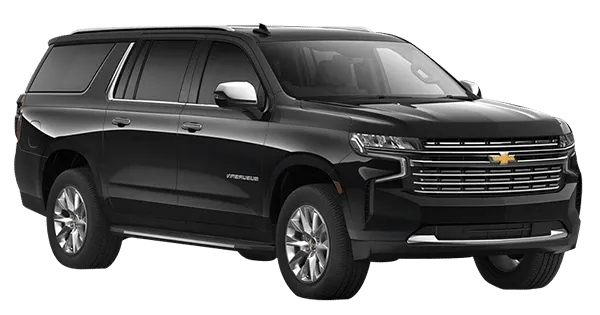 With 61 million passengers served yearly, John F. Kennedy International Airport (JFK) is New York's busiest airport and ranks as the sixth busiest airport in the United States.
From 128 gates, six-passenger terminals, and four runways, more than 90 airlines operate. Despite the necessity for effective transit to the airport, JFK is known as the least convenient airport of the 20 largest airports in the nation.
Many folks make mistakes in trusting that reserving lavish transportation is a luxury that should only be saved for exceptional occasions. But this is false. Booking an airport service involves more than just having someone pick you up in a posh car.
In addition, arriving at the airport promptly and taking the time to unwind and enjoy the journey is essential. Without further ado, let us list the top 6 advantages of hiring a Poughkeepsie car service from JFK, NY.
1.
     

Guaranteed Safety Car Service from Poughkeepsie to JFK

Your safety is guaranteed, which is the most significant advantage of using an airport service. A seasoned chauffeur will be at your fingertips to handle all the driving, so you won't have to worry about picking the best routes or navigating the rush hour traffic. Everyone will arrive at the location promptly and safely.
2.
     

A Great First Impression Airport Car Service Poughkeepsie, NY

Booking an airport service for a client or significant business partner arriving in town is a terrific way to welcome them.

The customer will be picked up in a luxurious vehicle outfitted with all the features and amenities they require to enjoy a premium experience rather than having to make arrangements for a rental car.

The drivers are experienced and have appropriate licenses. When you want to reserve a cab at the last minute, you don't know if the driver is informed about the best route or has a legal license. Such drivers are unreliable for on-time pickups from your location and drop-offs at the airport.

On the other hand, if you reserve an airport vehicle service through a reliable airport transfer company, they will be highly concerned about timing. They take the quickest route possible to the airport, offering you first-rate customer care.
3.
     

Impeccable Timing

Nothing is worse than needing to catch a flight while getting backed up in traffic. You'll feel a good experience on our ride, which is excellent. You can't count on street cabs to get you to the airport on time.

You may not find a cab or taxi in time, or the drivers won't be ready to drop you off at the airport. The greatest thing you can do is reserve the airport vehicle transport in advance.

Their qualified chauffeurs are skilled drivers who know the quickest and safest ways to or from the airport. No matter if you are flying into or out of one of the airports in New York City, they won't be late!
4.
     

Personalized Travel Plans

All the clients receive custom transportation plans developed with their unique demands and objectives in mind. So that they can design your ideal airport service, you can relax knowing that they will pay attention to every little detail.

 They have the latest GPS devices installed in upscale vehicles that allow you to monitor your flights' arrival and departure times.
5.
     

A Relaxing and Enjoyable Experience

Are you seeking a simple and convenient travel experience? If so, look into the best JFK from Poughkeepsie, NY, airport vehicle service. Reserve your preferred limousine; done! Make sure to reserve the Poughkeepsie car service in advance so that you can select from various vehicles and are charged a fair price.

Who says that trying to catch a flight has to be a difficult situation? You can be sure that your trip with the expert airport service will be joyful and relaxed. The tinted windows of the fleet allow you to take in the scenery rather than attempting to determine the quickest path to the terminal.
6.
     

No Parking Problems

Worrying about parking when you have to catch a flight is one of the most frustrating things. If you are driving a personal car, parking costs could substantially cost you.

Even worse, parking spaces are hard to come by near major airports like LaGuardia or John F. Kennedy in New York City. Fortunately, you don't need to be concerned about this problem. Leave the parking to their experienced drivers.
The bottom line
Do you put off booking an airport car service Poughkeepsie, NY, until the last minute? Or perhaps you choose to reserve one beforehand?
The staff knows the rush to get to your next flight in time. As the best service from JFK airport, they specialize in providing expert airport transportation, and the crew will ensure you reach the airport early for your departure.