RIDE IN RELIABLE, SECURE, SAFE, & AFFORDABLE CAR SERVICE FROM LGA TO WESTCHESTER
Hassle-free Curbside & Inside Pickup
Courteous, Trained & Licensed Chauffeurs
All-Inclusive Rates with Instant Quote & Booking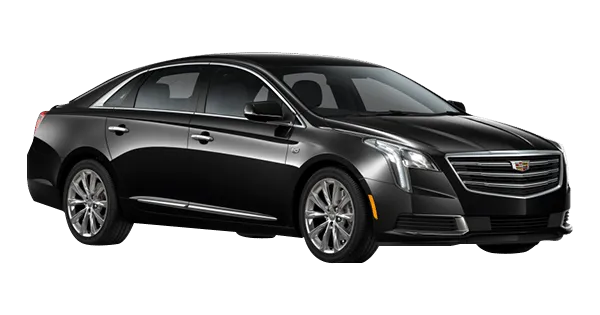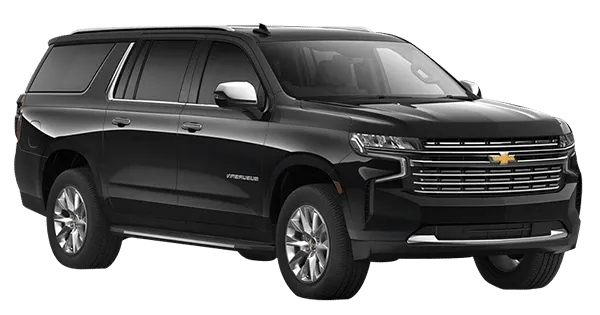 Best Car Service to LGA from Westchester
Transfers utilizing a car service Westchester to LGA
Flying may be stressful enough without dealing with traffic, parking, or lugging your bags around the airport. Get to the airport safely, comfortably, and stylishly instead of driving, hiring a taxi, or booking an Uber. A skilled driver and a fancy black automobile are the ideal means of doing it. Not only is our service a fantastic status signal as you arrive, but it's also shockingly reasonable. Compared to a local yellow taxi or Uber, it is considerably more pleasant and secure, and we are there whenever you need us.
It will be a pleasant journey from Westchester Car Service to LGA
We recognize that this is your first encounter with Westchester after a lengthy flight. You likely anticipated a relaxing and lovely ride from the airport to the hotel or immediately to the business meeting. Our ambassador (driver) will consider your long journey and the tension you had throughout the flight to make it pleasant for you. Our drivers will be able to point out the significant sights en route and briefly discuss Westchester's history. We like to create an unforgettable first impression.
Car service to Laguardia airport from Westchester is secure, reasonably priced, and dependable
Look to car service near LaGuardia airport to get you where you need to go for transfers between LaGuardia Airport (LGA) and Westchester that are secure, reasonably priced, and dependable. Arrive comfortably and on time at your hotel, conference, or home using a spotless private shuttle service you had already scheduled. Our experienced driver will pick you up at LaGuardia Airport (LGA) and take you where you need to go without any unnecessary misunderstanding, wasted time, or anxiety.
The time constraint is no longer a concern!
As client comfort is our primary focus, we offer car service to Laguardia from Westchester at a fixed cost with all-inclusive fees. You can hire an hourly vehicle service for one hour or one day. Our chauffeurs are friendly and professional, and our fleet is constantly in excellent condition. LGA vehicle service is also renowned for its extra advantages and complimentary benefits provided without additional cost.
For a great first impression, choose LGA vehicle service
We are aware of how important initial impressions are. You may rely on black car service Westchester to Laguardia when you need to convey a well-organized, effective, and professional image to clients or business partners. Having a discrete and experienced chauffeur available is the best method to guarantee timeliness in any circumstance. Whether you need a vehicle for an hour or a whole day, you may control the drivers and relax while traveling.
Service for Limos at LaGuardia Airport
We provide VIP LaGuardia Airport Limo Service if you want to make your arrival spectacular. We may reserve a limousine for your arrival or departure from the airport at LaGuardia Airport Taxi. Call us or visit our website to plan or book your Luxury Car at LGA Airport if you want to arrive at a special event in style.
Car Service in Westchester
Westchester County
Within the New York metropolitan region, Westchester County is one of the counties with the best geographic location. The 20th and 21st centuries have seen most of the county, particularly the southern section, become nearly as densely built as New York City because of Westchester's multiple road and transportation links to New York City and its shared border with the Bronx.
To travel from Westchester to LGA with safety, comfort, and dependability:
Arrive comfortably and on time at your hotel, conference, or home with a spotless, pre-arranged Westchester to Laguardia car service. Without any unnecessary misunderstanding, wasted time, or worries, our experienced driver will meet you at Westchester and transport you directly to LGA.
There is a permanent transportation solution for groups from JFK/EWR/LGA to any place in Westchester. Our fleet includes hundreds of vehicles for one person up to 50 people with round-the-clock service to the Westchester region with online navigation equipment to guarantee the most recent traffic information.
There is no time-consuming paperwork
As we all know, to rent a car from the airport, a person must fill out some paperwork for security reasons, which can take a lot of time to process. However, with the LGA airport transfer service, there is no paperwork to deal with at all.
Secure and Safe Transfers
Since most of their costly items may be misplaced, safety is the primary worry for foreign tourists. Furthermore, traveling alone to a new place might be problematic because you won't know the local security circumstances or the safest travel routes. Therefore, an LGA airport transport service gives you peace of mind knowing you are in good hands. Your professional chauffeur handles your valuables carefully, ensuring they are safe from burglaries or other unforeseen risks. He is thoroughly aware of the safe routes.