Reliable, Convenient & On Time Car Service to JFK from Westchester, NY
Hassle-free Curbside & Inside Pickup
Courteous, Trained & Licensed Chauffeurs
All-Inclusive Rates with Instant Quote & Booking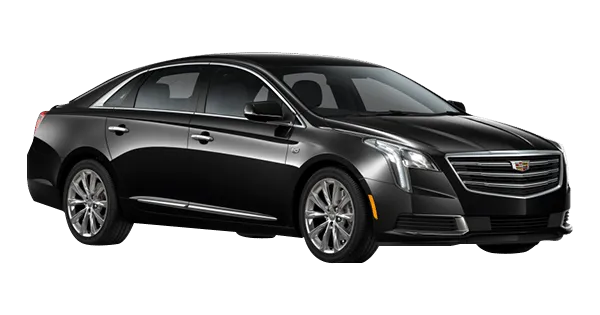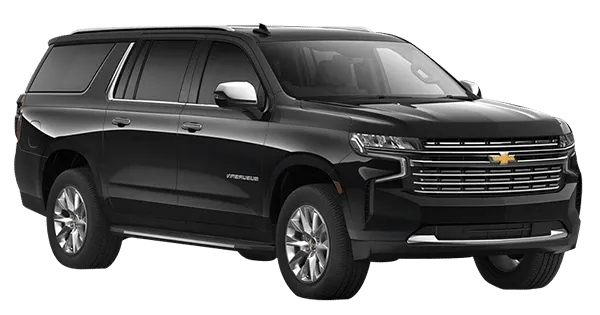 To/From Car Service to JFK from Westchester County
If you're looking for a hassle-free way to get to Westchester Car Service to JFK, look no further than our Westchester to JFK car service. Our company provides hassle-free transportation from desired locations in Westchester to JFK airport – making it easy for you to get where you need to go without any hassles.
Terrific Amenities
Moving on to your vacation is the best reward for a stressful work day; thankfully, our team knows how to help you get there. You'll enjoy our remarkable amenities like snacks, fresh cold water, and comfortable seating, as well as the amazing, personable services of one-of-a-kind professionals who will transport you. Call us today for your complimentary quote! Long story short, we're just simply amazing. Don't delay and make a reservation today!
Reliable Car Service
You want to go from Westchester to JFK but need reliable and pleasant vehicle service. We are your best option. We offer sedans and SUVs that are perfect for a smooth journey, and our drivers are experienced and professional. Plus, our prices are unbeatable! So why not book your reservation now and get a free quote? You won't regret it!
Convenient Way To Get Around Town
If you're looking for a way to get around Westchester without having to worry about the hassle of parking, book us today. We will not only provide you with a convenient way to get around town, but it's also affordable and easy to use. Plus, it's a great option if you're traveling in a large group or need a little help getting around.
Reach Your Destination On Time
If you're heading to or from JFK airport, book a meeting with our car service to JFK from Westchester, NY! We're the only car company in New York that offers this convenient JFK airport pickup car service. Our cars are equipped with GPS and are waiting for you when you arrive at the airport. We'll take you straight to your destination and offer a free bottle of water on board!
Airport Car Services
Bid farewell to airport travel hassle! Netic Limo is offering (to/from the airport) top-notch airport car services:
Corporate Travel
When we say we're pros at dealing with ground-transportation travel needs, we practically mean it. Netic Limo uses cutting-edge technology to ensure customers get a dash of everything, including luxury, comfort, class, and punctuality. Our corporate travel fleet ranges from black sedan cars to 7 Passenger SUVs to mini Coach and Bus service.
Special Occasions
Please give us the honor of assisting you in making your special occasions as stress-free as possible with our first-class Limousine Services designed especially for your comfort. Our luxury fleet includes special event limousines and premium vehicles like luxury sedans, SUVs, sprinter vans, and coach buses.
Black Car Services
Netic Limo has earned quite a name in the industry of black-car services, and it's because we offer luxury leather recliner seats, flat LCD TV panels with DVDs, glassware and ice storage box, along with an optical lighting panel, and surround sound systems- all to add to your royal experience. Also, our diverse fleet accommodates.
Group Travel
Visit White Plains or Westchester with your family/friends with Netic Limo and have the time of your life! Netic Limo group travel car service Westchester to JFK offers a fine fleet for all its customers. Be it a solo traveler, a group of 4, or 56 passengers; the range ranges from premium sedans, SUVs, sprinter vans, mini buses, and coach buses. All you need to do is enjoy the luxurious experience, make memories, and have fun while we handle your group travel JFK to Westchester car service needs.
Travel with Kids
Have you long been planning on visiting the JFK to Westchester car service with your kids, but the thought of the stress of traveling with kids didn't allow you to bring that plan into action? Say no more! Netic Limo's travel-with-kids-fleet comes with pre-installed front & back facing infant, toddler, & booster car seats that have made traveling with kids easier.
Why Choose Us?
We are the best car service JFK to Westchester that enriches you with remarkable amenities on your way to your destination. Our private VIP chauffeurs provide unique transportation car service from JFK to Westchester options everywhere, from airport services to locating your way around town and taking care of last-minute errands. We are there for you!
Choose Netic Limo because we offer black-car/limousine services like none other in town! All our departments are in constant contact to ensure that your journey is 100% stress-free, smooth, and comfortable. Furthermore, we are available 24/7, 365 days a year.
Courteous Chauffeurs: Our chauffeurs are one-of-a-kind and are of good nature. They will go the extra mile for you to ensure that all your needs are met.
Trained Chauffeurs: We train our chauffeurs intensively and thoroughly before they're sent to you. All of them are licensed.
Subtlety Chauffeurs: Our chauffeurs are extraordinarily amazing at reading social situations; they will make good conversations with you or enjoy your silence with you- whatever and however you want!