RIDE IN FRIENDLY, FLEXIBLE, RELIABLE, & EFFICIENT CAR SERVICE TO LGA FROM CT
Hassle-free Curbside & Inside Pickup
Courteous, Trained & Licensed Chauffeurs
All-Inclusive Rates with Instant Quote & Booking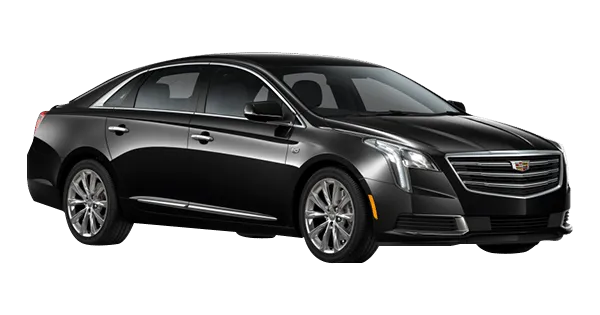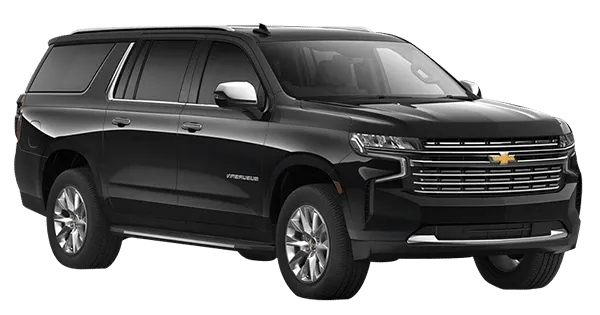 Best and Friendly Car Service to LaGuardia Airport from CT
The CT car service to LGA is intended for travelers, so you don't have to worry about dragging around bulky bags. Additionally, the locations are not just limited to your house. You can utilize our service to travel to hotels, stations, and other locations.
Moving From Particular Location To The Airport
Typically, the driver will drive up to the user-specified location, park, and wait next to the car, much like a taxi. One day before the booking date, the sales office will send the customer the vehicle's details. So, if you can't locate the car, you can get in touch with the driver.
You'll have plenty of time to double-check the information on your passport and the departure terminal. If you give the driver your flight number, they will drop you off at the proper departure lobby. Car service CT to LGA does a great job of reducing the anxiety associated with traveling to the airport.
Moving From The Airport
The user will be greeted in the arrival lobby of the airport by either the driver or an airport employee with a name board. After passing through customs, immigration, baggage pickup, and quarantine, the user will leave through the arrival lobby. The driver will load and unload all of your stuff onto the vehicle as part of the door-to-door service. As a result, you can travel worry-free to your destination in safety and luxury.
No Extra Expenses
You pay the price that you quote for the car service LGA to CT. There are no additional fuel expenditures, hidden fees, or wear and tear. You can trust that the cost of your airport transfer will remain the same when you get in the car. We have experience traveling these routes. For drop-off zones, we offer lower rates at the airport.
Why use CT to LGA car service?
The airport can be reached and left in a number of ways yet all of them are different. Trains, buses, and taxis are a few of these possibilities. Each one of them involves the strain of lugging around your bulky luggage. Now that you have arrived in Connecticut, you must search the airport for transportation alternatives like buses, trains, and taxis. Services may differ based on the staff member even when you ask questions at the information counter. Even worse, your inquiries might not be heard properly. To get rid of all these issues, you just need to hire an LGA Airport car service from Connecticut.
Why Are We Better?
The main benefit of using the car service LGA to Stamford CT is that you won't ever have to any kind of struggle. Drivers and staff with experience will make sure you get to your spot in comfort and safety. Once you've reached the car, you may relax while you go to your location. If you want us to pick you up from the airport then no issue! With the customer's name board, our driver will be waiting at the front of the arrival lobby.
Once you've met the driver, you may leave everything up to them. Our car service LGA to Greenwich CT will prove to be a huge benefit for people who require particular help, such as pregnant or disabled users.
Freedom Is Yours
Regarding the services that car service from CT to LaGuardia may provide for you, there are numerous options available. You can decide on the type of vehicle you wish to hire, for instance. If you need to take more people, mini buses are an option. However, if you're traveling alone, you might choose to arrive in a dazzling limo! You might want to get to the airport a little earlier than necessary so you can shop or enjoy a drink in the departures lounge. You decide the freedom – customize your airport transfer in any way you like!
How do I handle a delayed flight?
Flight arrival times are not as exact as those for trains. Professional drivers need to be conscious of the fact that there will always be some differences. Prior to dispatching our vehicles to the airport, our drivers typically check the internet or flight applications to see whether your flight is delayed. Therefore, if your flight is a little delayed, you shouldn't panic.
If you're still feeling worried, try the following. If you have not yet boarded the aircraft and are able to do so, kindly get in touch with our company and the driver first. Second, it is plainly impossible for you to contact anyone from the plane if your trip is delayed. When you get to the city, please get in touch with the driver immediately. Please make sure to notify the driver if there is a significant aircraft delay or cancellation, which is quite uncommon. It is best to get in touch as soon as you can because there can be cancellation fees.
Car Service to LaGuardia from CT Is Convenient For All
Using the car service from LaGuardia airport to Stamford CT is very handy, and it will also get you to the airport on time. You are picked up from your house and dropped off at the airport's departure lounge. There's nothing worse than having to catch public transportation, wait for a connecting train, or wait for the bus! Whether it is winter or summer, make the most of the airport car service LaGuardia.