RIDE IN FAST, ON TIME, EFFICIENT & SAFE BLACK CAR SERVICE ALBANY, NY
Hassle-free Curbside & Inside Pickup
Courteous, Trained & Licensed Chauffeurs
All-Inclusive Rates with Instant Quote & Booking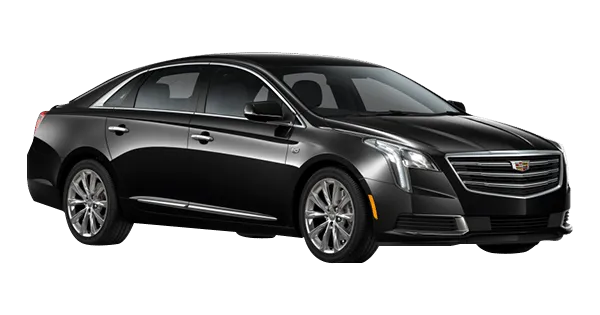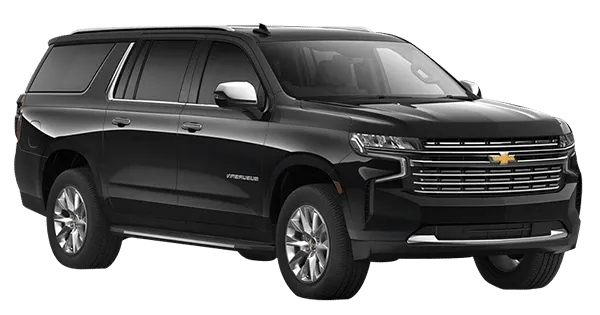 Best Car Service in Albany
In New York City, JFK Airport is the largest and busiest. You may anticipate at least 3 hours 1 min of driving time if you're traveling to or from Albany.
Driving or hiring a car is not the most practical way to get there when you have a flight to catch or bags to carry; navigating through city traffic while above the freeway is exceptionally challenging and stressful.
Albany Car Service from JFK Airport
If you're searching to hire airport Car Service Albany, NY, you've come to the correct spot. With luxury and sophistication, we can offer limo transportation to JFK Airport. You only need a skilled driving crew and the company's fleet of high-quality vehicles for a relaxing journey. Additionally, they are well-versed in how to arrange for you to arrive in style. The most fabulous car service to JFK airport near me is something we are committed to providing. Everyone gets dedicated to the same goal: putting the client's needs first.
Our elite service will make your day or night better. The company fleet provides the highest level of luxury and comfort, freeing you to unwind, reset, and concentrate. Executive cars, SUVs, and passenger vans of the highest caliber are all part of our premium fleet. Unlike the taxi industry's one-size-fits-all concept, each of our vehicles fulfills the specific requirements of our customers.
24/7 Albany Airport Car Service
With our exclusive Albany car service airport, go to New York in luxury with your bags.
Travels done in an emergency are the most difficult, and you remember them for a long time not because of their pleasant memories but rather because of some unpleasant ones. Someone can lose their job if they arrive late for a job interview in New York, or you might most likely arrive late for a family function and end up having a miserable day because everyone was expecting you earlier.
Due to the excessive expense of limo and Albany, NY airport car service, most individuals often go by bus or uber. We must be honest that limo costs are relatively expensive because of the passengers' convenience.
JFK Airport Personalized Limo Service
You'll encounter awful traffic jams and gridlocks, whether flying into JFK Airport or departing from NYC, which might make you much more worn out and jetlagged than you already are. You could even miss a crucial flight, which is worse.
For easy and comfortable travel on private car service Albany airport, our drivers of Albany are always willing to go above and beyond.
Because of this, our town car service Albany, NY may be adjusted to your unique needs and modified depending on your preferences. You are welcome to request whatever airport limo service you require when working with us.
Car Service Albany to Boston
Finding the luxury car service from Albany to Boston for airports, events, and business trips? We're here to offer reliable car service for your family and friends at affordable travel needs. Our best fleet is certified by New York state. Netic Limo guarantees us every customer experience with a comfortable ride.
Car Service Albany to Newark
Netic Limo is the best and most professional car service solution from Albany to Newark. If you are traveling from Albany to Newark for events, business trips, and family trips, our drivers will help you according to your ride requirements. Netic Limo has six years of experience in the travel business in the Albany area.
Car Service Albany to NYC
Netic Limo is your travel needs for Limo, sedans, and SUVs Service for Weddings, Prom, and Events with 24/7 customer service. Our Albany to NYC car service is so reliable that customers believe us. Netic Limo offers the fastest and most great options to help you transfer from Albany to JFK car service.
Advanced Travel Planning
You may make trip reservations through our handy online system, which is accessible to you 24/7. To ensure you get everything you need for your vacation on schedule, we pre-book your travel and transportation.
Our car services Albany, NY fulfills them by offering high-quality, reliable, and secure transportation. Our private, qualified, and insured drivers work hard to meet all of your corporate, executive, and other transportation needs.
Car Service to Albany Airport
If you want ground transportation from or to Albany's JFK airport, we can assist you in locating and scheduling first-rate choices from dependable suppliers. A shared shuttle van is often the least expensive option for travel to or from JFK Airport. Private shuttles are a possibility for bigger groups or families.
Putting Priorities First
We must concentrate on all the essential aspects of your journey and make it as convenient as possible. You can count on our dependable, competent, and experienced chauffeurs to treat you with care and commitment while ensuring that you arrive at your destination safely.
Reliability
As a result of their faith in us, which we appreciate, they can count on us to be on time and safe for them during their journeys.
Our Trustworthy Chauffeurs
You can relax when you walk off the airport knowing that your designated driver will be there to transport you to your destination. If there are any changes to the flight itinerary, our prospective services keep an eye out and plan their client's pickup times appropriately. Surprisingly, our services never charge extra for a delayed flight to annoy customers.
Distance time and cost from/to Albany overall
Time: Depending on traffic, the travel from Albany to JFK or back takes roughly 3 hours and 10 minutes.
Distance: It will take around 158 miles from Albany to JFK and back.
Cost: For a premium sedan or executive SUV, the fixed cost for transportation from Boston Logan Airport (BOS) to New York City or JFK Airport is $745. Applying the discount coupon code to the reservation system will always result in an additional discount.