RIDE IN LOW COST, RELIABLE, & HASSLE FREE WITH CAR SERVICE FROM ALBANY TO JFK AIRPORT
Hassle-free Curbside & Inside Pickup
Courteous, Trained & Licensed Chauffeurs
All-Inclusive Rates with Instant Quote & Booking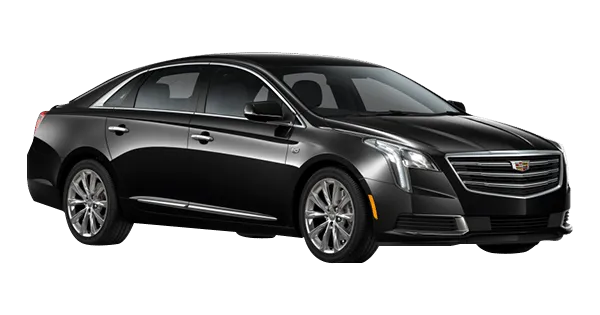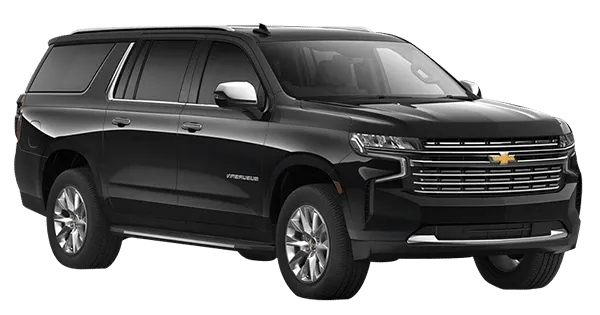 Reliable Car Service from Albany to JFK Airport
Albany, NY, is a most economic city area that attracts people in business who want to attend conferences, meetings, and exhibitions. Looking for an ideal and reliable car transport solution from Albany, NY to JFK airport. Do you want to attend weddings, anniversaries, birthdays, funerals, graduation ceremonies, engagement parties, and special delivery packages by JFK airport car service? The Netic Limo special occasions Albany airport car service is designed to make your special occasions as special, hassle-free, and smooth as possible. The luxury fleet entails special event limousines, luxury sedans, SUVs, sprinter vans, and coach buses. You name the event, and we deliver you the required luxury vehicle with our extremely professional chauffeur service. Ground transportation is Netic's specialty. Be it an hourly customized ride, point-to-point travel, night out in town with your beloved/ friends/ family, sporting events, or recurring travel, and we have your back! Our premium black cars come with luxury leather recliner seats, glassware, flat LCD TV, DVD panels, an ice storage box, the most comforting seating, and an optical lighting panel.
Do you want to travel with a group from Albany to JFK car service? Netic Limo is responsible for arranging your group travel for you and saving yourself and your group from the stress of planning and implementation! We offer group travel for family vacations, wine tours, celebrity tours, bachelor parties, and school field trips for up to 56 passengers. The combined experience of our highly trained chauffeurs and carefully designed group travel luxury vehicles is of guaranteed worth.
Hire a Car Service from Albany to JFK Airport
If you are staying in Albany, NY and also planning car service from Albany, NY to JFK. So, Netic Limo offers a reliable JFK transfer from Albany. Albany has a lot of family-friendly places that are not to be missed! With Netic Limo's travel with kids fleet, you have no excuse not to visit Museum, Park, Zoo, and Recreation Park (to name just a few) with your kids. Our highly trained chauffeur reaches JFK Airport on time, so you do not have to face any hassle. They also pick you up at JFK airport with your luggage added in the car.
Car Service from JFK to Albany, NY Cost
Looking for the cost of car service from Albany, NY, to JFK airport? The cost of your ride depends on your pickup, drop-off distance and car.
Time (2 hrs. 59 min) and Distance (166.1 mi) from JFK to Albany, NY.
Time (2 hrs. 43 min) and Distance (165.6 mi) from Albany, NY to JFK.
The cost of a Sedan car To/From Albany, NY, to JFK is $900-$950.
The cost of a SUVs car To/From JFK to Albany, NY, is 1,100-$1150.
Meeting Professional Driver At JFK
The meeting will be easier due to JFK's trained and professional driver.
After landing at JFK, our driver will meet you by your sign name.
Booking Steps for your Car Service from JFK to Albany, NY
Ride Details: Please mention the ride info, Total # of small or large luggage and flight number during the booking.
Get Quote: Instant quote at cheap without our effortless process by using our reservation or Call agent.
Booking: Our agent will confirm your booking via email and phone.
Benefits of JFK Airport Transfer Service from Albany
Let's start the comfortable, safe, convenient round trip at Netic Limo.
Our private car service to JFK from Albany, NY is better than public transportation.
Avail an economical flat rate for your Albany to JFK transfers.
Get trained and reliable drivers for your JFK airport to Albany transfers.
Clean & Comfortable Cars such as Sedan and SUVs
Don't charge during your flight delay
We pick up on time from Albany or JFK
Satellite Navigation
What does Netic Limo offer in Albany, NY?
Albany to JFK car service: Cut the hassle of to/from airport travel with the help of Netic Limo, and sit back and relax. For our valued customers, we are offering:
Netic prides on JFK guaranteed all-inclusive rates.
Professional and trustworthy company.
Our dispatch team tracks 24/7 flight with complimentary wait time.
Avail us meet, greet, and curbside service at car service from Albany, NY to JFK airport.
Don't take cancellation charges.
We are a leading international travel company, trust us.
Contact us at info@neticlimo.com and the Chat or Phone.
Corporate Travel: Netic Limo is a specialist when it comes to corporate travel. We have a diverse fleet to accommodate the needed vehicles; choose from a range of black sedan cars, 7 Passenger SUV, mini Coach, or Bus service.
Special Occasions: Let us be of service to you on your special occasions and leave it in our hands to make your day as memorable and stress-free as possible. We can provide you with a luxury ride designed and created especially for your special occasions. Our luxury fleet includes special event limousines and other premium vehicles like luxury sedans, SUVs, sprinter vans, and coach buses.
Black Car Services: Netic Limo is quite famous for fulfilling its customers' ground-transportation travel needs with its black-car service; our cars are installed with luxury leather recliner seats, flat LCD TV panels (with DVDs), glassware and ice storage box, along with an optical lighting panel, and surround sound systems. Choose from a range of executive black sedans and stretch limousines.
Group Travel: Netic Limo is offering group travel for up to 56 passengers with its group travel fleet! Group travels are all about making memories and having fun. Stress and hassle should be the least of all concerns and so, to ensure this, allow us to organize your group travel for you.
Travel with Kids: Traveling with kids is no longer a hassle! Netic Limo's Travel with Kids fleet fully caters to families with children and has made the impossible possible; we provide front & back facing infant, toddler, & booster car seats so that your travel experience is 100% comfortable.
Why choose Netic Limo in Albany, NY?
Netic Limo has one goal for its corporation and that is to satisfy, and provide its customers with the best limousine service in town.
The Chauffeurs
Courteous: Get ready to have short and long-distance trips for you with our super friendly, experienced, and kind-natured chauffeurs.
Trained: All our chauffeurs are given extensive training, and are licensed and insured- making sure of the fact that your safety is not compromised.
Subtlety: Our chauffeurs are extraordinarily insured, professional, and smart in reading situational cues- they will adapt according to whether you want to enjoy the silence or indulge in good conversations. Our professional chauffeur is insured and trained and will provide comfort and luxury rides with 100% satisfaction.