RIDE IN RELIABLE, Convenient, & Best Car Service from Newark airport to Manhattan
Hassle-free Curbside & Inside Pickup
Courteous, Trained & Licensed Chauffeurs
All-Inclusive Rates with Instant Quote & Booking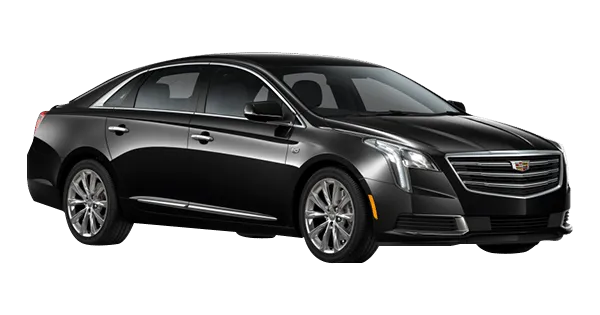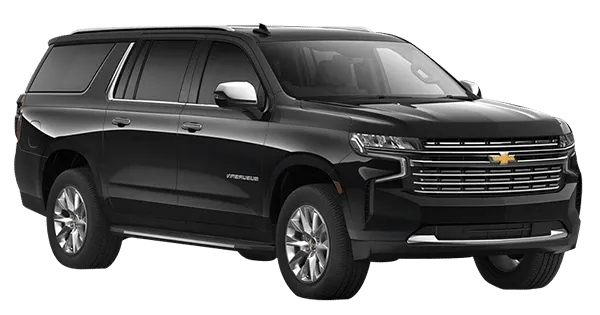 Comfortable & Cheapest Car Service from Newark to Manhattan
The second-most significant airport servicing New York City is New York-Newark International Airport, after only the more well-known JFK. It is also the first airport in New Jersey; in fact, it bears the name of the city in New Jersey from whence it rises, 24 kilometers away from New York. Newark International Airport has three wide runways, a heliport, and four terminals—one for cargo and three for passengers—enabling it to receive international aircraft. The 1928-founded airport became United Airlines' primary hub in 2012.
Exclusive Best Car Service from EWR to Manhattan
For genuinely stress-free airport transportation, choose a car service from Newark airport. We provide the most trustworthy and cost-effective luxury car service Newark to Manhattan. You can rely on our chauffeur service to get you where you need to go with on-time service and no additional expenses. When you make a reservation with us, you will receive real-time flight tracking and monitoring for all incoming aircraft.
For your comfort and convenience, we provide:
Flat-rate booking.
Flexible reservation options.
Considerate wait times.
Polite drivers are available for our best car service EWR to Manhattan.
We know how critical punctuality is to you, whether going to the airport or a business appointment. When picking you up, one of our experienced drivers will arrive early. You may immediately reserve a dependable and smooth town car service Newark to Manhattan when you make a reservation with this business.
The professional driver will take you from town car service from Newark airport to Manhattan
Even for the most seasoned tourist, getting to your Manhattan hotel from the airport may be complicated. But with the help of this company's chauffeur service, we will quickly and comfortably transport you from Newark Airport to your destination. When you arrive, your driver will meet you, help you with your things, and lead the way to your waiting black car. Larger groups may travel together to their city destination with our Business Van/SUV vehicle class, which is ideal for families and groups of business partners.
Meet-and-Greet Service
As most passengers fly for three hours or more to as much as twelve hours, car service to EWR from Manhattan is a need in the airports. The journey from the airport to the destination should be comfortable for the travelers. We ensured that all passengers could easily use our service regardless of age, supplementing the fundamental pickup processes from the pickup zones. We provide a meet & greet service that offers the client more comfort and a positive experience. Include this service in your offerings if you wish to dazzle your family members or business partners. Our driver will have a name sign near the luggage claim area.
Door to Door Car Service Manhattan to EWR
You may go through customs and baggage claims at your own pace with the help of our door-to-door airport transfers in Manhattan. It features an integrated flight monitoring system and an hour of free waiting time.
Hire a best car service from Newark to Manhattan because:
Safe, prompt, and affordable service
As one of the most well-known locations, Manhattan hardly requires an introduction. Additionally, it is notable in various fields, including banking, business, history, architecture, and culture. Are you visiting Manhattan for fun or work? It would be prudent to prepare for ground transportation, including a ride to EWR airport, regardless of the purpose of the trip. The role of best car service Newark to Manhattan in this situation is clear.
Our first goal is to keep you secure
Our most recent car models provide the most excellent services in the business. With our unwavering commitment to our customers, we have provided the seamless, easy, and cheap courtesy that we feel you deserve in Manhattan. You only need to sit back and unwind. At the same time, our experienced chauffeur takes you to your location promptly and securely if you want to use our EWR to Manhattan car service to the fullest. Whether you hire a vehicle, airport shuttle, or opulent limousine with us, we work to provide you with a flawless experience.
24/7 Client Support
We provide a high-tech, secure, and private online reservation service that will assist you in making your reservation in under 3 minutes. Our experts will work with you to appropriately resolve your transportation needs, and our customer support is accessible around-the-clock.
Convenient Fleet
The newest models and most opulent brands in the industry make up our fleet of vehicles, which offer security, and comfort and get protected by the permits and insurance mandated by Manhattan with fully qualified and certified professional drivers.
Make a reservation today to save stress later!
EWR Airport access is equally simple. To guarantee that you will make your flight, we will pick you up at your door and make sure to bring you to your terminal in plenty of time for security check-in. You'll never have such a positive experience with airport transportation, so reserve your private SUV or black sedan right now!
Car Service from Newark airport to Midtown Manhattan
As one of the world's most modern cities, New York requires a mode of transportation that fits its aesthetic. The ideal choice is this company's luxury limousine and Newark to Manhattan car service. It doesn't matter if you need an airport shuttle, an hourly rental to check out the stores along Fifth Avenue, or a trip to dinner at one of NYC's finest restaurants.
Please choose one of our business class vehicles to get from one meeting to the next. Or hire a business van/SUV for airport transfers or first class as an alternative to a cab when you genuinely want to arrive in style. All costs, taxes, and gratuities are automatically there when pre-reserving any type online or using our mobile app, which is available for iOS and Android.
Where can you find your driver?
Your driver will be there to pick you up, carrying a sign with your name written on it. He will be right outside the arrivals gate at New York-Newark International Airport. We will send you your driver's name and contact information via email or text.
If your flight gets delayed:
If there are any delays, please let us know so we can try to reschedule your transport from New York-Newark International Airport. Our drivers receive information all the time.
From EWR, car services go to all five boroughs of New York City
Manhattan to Newark airport car service is available to you whether you are staying in Queens, Staten Island, the Bronx, Manhattan, or Brooklyn. We provide citywide airport transfers that are a far more comfortable and dependable alternative than a typical New York cab. It's reassuring to know that, in a busy and demanding city like New York, you may utilize a car Service to go directly from the airport gate to New York City.
When you arrive, our kind and knowledgeable driver will help you with your bags and transport you to your private vehicle. New York airport taxi drivers are notorious for their erratic driving and impolite demeanor. On the other hand, Manhattan to Newark car service drivers are well-groomed, courteous, and discreet. You will undoubtedly like our cozy, fashionable, and roomy cars if you are traveling to New York for business purposes. For your journey to EWR, our skilled drivers will ensure you travel in the utmost luxury.
Fleet
Luxury Sedan
From EWR to Manhattan in a private vehicle, use this for three passengers and three pieces of luggage. The exact price to return from Manhattan to EWR.
LUXURY SUV
From EWR to Manhattan in a private SUV, use this for six people and six pieces of luggage. The exact prices for returning from Manhattan to EWR.
Premium Sedan
Three individuals and three pieces of luggage can fit in a private premium vehicle for executive travel from EWR to Manhattan or NYC. Same prices for returning from NYC or Manhattan to EWR.
Luxury Stretch Limo
Travel in luxury, comfort, and with a star-like attitude. Private stretch limousine from EWR to Manhattan for fun with friends and family, accommodating up to five pieces of luggage per person. We offer limousines that accommodate six, eight, and ten passengers—the same prices for returning from Manhattan to EWR.
Sprinter Van
From EWR to Manhattan, there is a private Mercedes Sprinter Van that can accommodate up to 14 people and their luggage. The exact prices for returning from Manhattan to EWR.
To schedule a transfer online
Very easy! Enter the airport, your pick-up location or destination, the day, the time, and the number of passengers. We will display the most acceptable options for your transfer to/from New York-Newark International Airport.
Why should you reserve a transfer to/from the New York-Newark International Airport in advance?
At the baggage claim or terminal exit, one of our courteous drivers will be waiting for you with a name tag identifying you or the primary passenger—no need to wait for a taxi. A set price guarantee is another benefit of scheduling your journey from Newark International Airport in advance (no surprises, no hidden costs).
Why pick a car service from EWR to Manhattan?
Vehicles
Upgrade your trip strategy! It would help if you traveled in a fancy vehicle like a VIP because you are one.
Availability
Do you require a ride right away, or are you arranging your next family vacation? We're available to you 24/7/365, so you're covered.
Care Group
We heard your request for first-rate customer service. Get a free quotation by speaking with a live representative right now.
Dependable Network
Finding a trustworthy Manhattan to EWR car service might be difficult, but we make it simple by working with the finest of the best.
Easily Affordable
To have a fantastic vacation experience, you don't need to spend a fortune. It's always the most excellent offer with no hidden costs.
Book your ride for Car Service Newark to Manhattan at Netic Limo
If you are traveling from Newark or Manhattan, Newark Airport (EWR) in Newark is the closest airport. Newark serves as an international and domestic hub for American and Delta Airlines. Newark, Car and Limousine Service provides airport car, curbside pickup, and "meet & greet" services. Our expert drivers can get you to the airport early or on time since they are highly skilled navigators. A fleet of spotless cars is available at set prices for EWR airport transportation. Newark airport to Manhattan car service will drive you securely and pleasantly wherever you need to go, so sit back, unwind, and enjoy the ride.
Best Car Service from Manhattan to Newark airport provides authentic services
You can trust that our staff of skilled and knowledgeable chauffeurs will get you where you need to go every time, on time. All of our vehicles have GPS navigation systems. In the case of unexpected traffic or congestion, you can be sure that you are secure with Car & Limo.
Easy Booking with Cheapest Car Service Manhattan to Newark Airport
Making a vehicle or limo reservation might be challenging for you, but not with us. You can be sure that scheduling a ride is straightforward when you reserve with our Newark car service to Manhattan. By phoning or going to the reservations part of our website, we make it simple to make a reservation. We have a sizable fleet of stretch limos, high-end sedans, SUVs, and vans, so no matter what kind of vehicle you want, we can provide it.
Black Car Service Newark to Manhattan Leaves a Good First Impression
Do you want to draw attention when you arrive at a special event? Taking a luxury car or limo is the only way to travel in elegance. You are in excellent hands as soon as your chauffeur welcomes you. We make sure that every car in our fleet is current and fashionable. You can trust that our SUVs, limousines, and automobiles are in excellent condition. Whether you need transport to LaGuardia or are attending a business conference, our staff of experienced chauffeurs will ensure that you arrive at your destination on time and in style.
From Manhattan to Newark Airport in a convenient and accessible manner by car service
Do you require dependable door-to-door transportation to or from LaGuardia? Knowing that your driver will be there waiting for you gives you peace of mind at all times. Bottled water and morning newspapers will be in your spotless limousine or vehicle with a quality nameplate. Pick one of our specialized vehicles with WiFi if you need to work while traveling! Work, unwind, or take a little sleep, knowing that you'll always arrive at your destination rested and on time.
Our goal is to get you where you need to go by giving you access to transportation. Whether you live in Manhattan or the nearby regions and need to go to New York City airports like LGA, we provide the most convenient and hassle-free method to get there and back.
Chauffeured Newark Airport Car Service to Manhattan
You won't have to worry about us finding out if your flight is a few minutes late. Because we have access to real-time flight information, we can monitor your flight and estimate your arrival time. Your driver will be waiting for you when you land, and you may choose between a quick curbside pickup or an in-terminal pickup.
You can rely on the car service to get you to and from Manhattan in comfort and safety
We pledge to meet or surpass your expectations for black car and limo services. We offer you modern black luxury cars that get thoroughly cleaned and sanitized. We offer a fully licensed and commercially insured fleet and experienced qualified chauffeurs. Better services include meet and greet services, 24/7 online booking, and live phone assistance for airport pickups.
Reasonable Prices
Never again stress about overpaying for transportation. All of our automobile and limo services come at reasonable prices from us. We provide an extensive selection of automobiles that are affordable for anyone. We can do so promptly, pleasantly, and affordably if you require transportation to Manhattan.
Select a car service Newark airport to Manhattan for:
It's important to know that all Manhattan limousines are licensed and commercially insured.
Car service costs are considerably less when going more than 20 miles compared to Uber.
Constant customer assistance is available, along with meet-and-greet services at the airport and 24/7 online reservations with live phone support.
The full spectrum is available.
The expert chauffeur service
Regulation of car and limo service authorities and consumer affairs conduct Level 2 background checks on all of our drivers and provide them with licenses.