RIDE IN RELIABLE, Flawless, & Cheap Car Service from Brooklyn to Newark Airport
Hassle-free Curbside & Inside Pickup
Courteous, Trained & Licensed Chauffeurs
All-Inclusive Rates with Instant Quote & Booking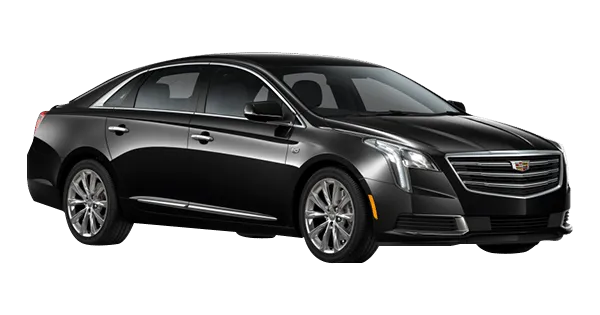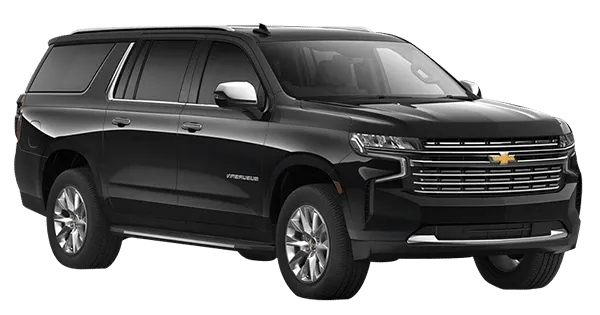 Top Rated and Comfortable Car Service Brooklyn to Newark Airport
Look to the skilled transportation staff at Brooklyn to Newark car service to get you where you need to go for safe, reasonably priced, and dependable transfers between Newark airport and Brooklyn locations. Arrive comfortably and on time at your hotel, conference, or home with a spotless, pre-arranged private vehicle service. Without any unnecessary misunderstanding, wasted time, or worries, our experienced driver will pick you up in Newark and take you directly to your destination in Brooklyn.
Professional Drivers will take you where you want to Go in Brooklyn from Newark
Our qualified, safe, insured drivers will transport you to your destination. Netic Limo employs professional drivers who are licensed, experienced, and well-trained. They have excellent knowledge of Brooklyn City's roads and traffic patterns, which enables them to navigate effectively and efficiently.
Additionally, drivers undergo regular training to ensure they provide the highest level of customer service and adhere to safety standards. Take our or your car if you need a ride across Brooklyn to Newark. We offer flexible and effective transportation choices that are suited to your requirements.
We take pride in our fleet of luxurious Cars
Our cars are well-maintained and equipped with all the amenities to ensure your journey is comfortable and enjoyable. Our vehicles provide a luxurious and comfortable ride, from plush leather seats to air conditioning. We also offer complimentary Wi-Fi and refreshments so that you can easily stay connected with anyone and refreshed throughout your best journey.
We pride ourselves on providing exceptional service to every client. Our drivers will go out of their way to ensure your trip succeeds. We understand your time is valuable, and we strive to make the most of it by providing prompt, efficient service. Our goal is to exceed your expectations and make your vehicle service experience memorable.
Affordable and best Car Service from Newark Airport to Brooklyn
We believe that luxury and comfort should be affordable. We offer competitive prices for our car service from Newark to Brooklyn. Our travel pricing is so transparent. We offer various packages that cater to different needs and budgets. Our clients can choose the package that suits them best, and we guarantee they will get value for their money. With Netic Limo, you do not have to break the bank to enjoy a luxurious and comfortable vehicle service.
We offer affordable car service Newark airport to Brooklyn that doesn't compromise quality. We understand that everyone has a budget, so we provide transparent pricing without hidden fees or charges. Our prices are competitive, and we ensure you get value for your money.
Elegant and secure Brooklyn Car Service to Newark Airport
Netic Limo is available from Newark and Brooklyn. Are the chauffeured cars adequately maintained and examined regularly? They are, of course! You may fill a vehicle with snacks, drinks, and other travel necessities. You can count on an immaculate interior, legroom, courteous drivers, easy pickups, and extraordinary customer care. The quickest, safest, and shortest option to navigate about Brooklyn is when you use a vehicle service.
Security first Brooklyn vehicle service to or from Newark
Travel with assurance, knowing that your safety is our first concern. A top-notch service gets completed with strict health and cleanliness requirements.
Seamless travel from Brooklyn to Newark
If you want to make your long-distance journey worth remembering, if you want to make your interstate travel seamless, comfortable, and lavish, or if you're going to have a relaxing trip, make sure you choose Netic Limo's car service from Newark airport to Brooklyn. We provide you with class with professionalism and guarantee your satisfaction. So, Enjoy a complimentary hour of wait time and flight monitoring. Please book now with our online booking system and get an instant quote!
Netic Limo Service Is Unrivaled In Its Excellence and Affordability
No hidden fees and no games at Netic Limo – just transparent pricing that fits your budget. Our customizable packages provide the ultimate luxury transportation car service Brooklyn to EWR tailored to your exact needs. Whether you're going on a one-way or round trip, you can count on us for a luxurious experience. For those special occasions like weddings and corporate events, we offer exclusive packages for an unforgettable journey. Get ready for the ride of your life!
Car Service Rates To/From Brooklyn to Newark
Netic Limo delivers the most excellent transportation to suit your requirements and price range.
Confirm all-inclusive rates—including all tolls, taxes, and tips—before making a reservation.
Travel in style with cheap car service from brooklyn to newark airport
It is the most significant and reliable source of private transportation services. From opulent sedans, vintage town cars, and stretch limousines to mini buses, vans, and Hummer limos, choose the ideal vehicle to travel from Brooklyn to EWR in style and comfort. For all your transportation requirements from Brooklyn to EWR, Netic Limo is a practical choice.
Whether you need a party bus to celebrate a birthday or wedding or an executive black sedan for transportation to and from the Brooklyn airport, we can help you discover the right vehicle. Choosing a limousine or chauffeured vehicle service in Brooklyn may skip the trouble of finding parking and following complicated directions. You may be driven to any area in Brooklyn by one of our kind drivers, who will pick you up on time. You can choose pickup and drop-off points or book a vehicle or limousine service by the hour.
Comfort and safety Travel from EWR to Brooklyn
Let us relieve your tension so you can easily make your flight. Regardless of how many people are traveling with you or how oversized your baggage may be. Our car service from Brooklyn to EWR is available if you require to go to EWR airport from Brooklyn. Our drivers will ensure that your journey is both safe and efficient. Pick up the phone and contact our devoted support team, and we'll arrange your upcoming car service to Newark airport from Brooklyn in a flash for you.
Our desired outcome
At Newark to Brooklyn car service, our passion is building a trustworthy company that clients can rely on and use repeatedly. Each driver is wholly qualified, registered, and controlled. It is to guarantee that we always provide faultless service. All our vehicles are GPS-tracked and kept up to a professional level for your safety and peace of mind. You will always arrive in Brooklyn or EWR on time since our cars never break down.
Every consumer approaching us will receive our utmost attention, and we want every customer to return. Because you already know that you cannot trust public transportation to bring you home securely. Keep our number on your phone if you are traveling anyplace in the Brooklyn region and anticipate the need to return to Brooklyn.
Our Purpose
Our mission is to offer our clients a car service from Newark to Brooklyn that is both competent and reasonable. That is why we are here. Because we value our customers, we ensure our services are customized to match their requirements. We take pleasure in our dedication to providing groundbreaking, reliable, and professional service for all your vehicle service trips from EWR to Brooklyn.
Brooklyn to Newark airport car service is the safest option
Our cars have the most up-to-date gadgets and GPS tracking systems, so our technical staff can continuously monitor them. Netic Limo never risks our clients' safety and security, even if you ask us to drive you at odd hours.
At car service from EWR to Brooklyn, our high-end vehicles are always in good shape, and our chauffeurs get regular training and checks on how to deal with customers and drive cars. We keep an eye on each state's rules and laws and ensure to keep providing excellent services the whole way.
So, don't forget to book from Brooklyn to EWR car service ahead to ensure you have the most enticing, exquisite, and magnificent experience. Our skilled and talented customer service reps will make a custom travel plan based on those. Netic Limo believes that the customer is the most important thing and gives them the best experience possible by providing them with a luxury car with a chauffeur.
OUR APP FEATURES
The Netic Limo passenger app has some famous and innovative features that make booking, tracking the driver, getting quotes, and making payments accessible, quick, and straightforward.
Book Right Away
With the Netic Limo app, you can find and book the nearest car service Newark to Brooklyn that will take you quickly from anywhere to anywhere.
Reserve For Later
You can travel later, and we will confirm your pickup time so that you can have a great trip.
Reservations for the Future
In this part of the app, you can see your future reservations for any vehicle service.
Reserving in the Past
You can look at a list of your past reservations, including the date, time, length, price, and driver name.
Simple step to book your Car at Netic Limo
Please check the fleet, enter the specifics of your trip, and click "Go." Choose the most suitable ride, and finish making your reservation online. Any passengers can ride in our cars, whether you require limo service for a single work trip, a romantic anniversary dinner, a group outing, or a tour of Brooklyn. With this ground transportation, have fun exploring Brooklyn!