RIDE IN COMFORT, RELIABLE, AND SAFE CAR SERVICE WILLIAMSBURG BROOKLYN, NY
Hassle-free Curbside & Inside Pickup
Courteous, Trained & Licensed Chauffeurs
All-Inclusive Rates with Instant Quote & Booking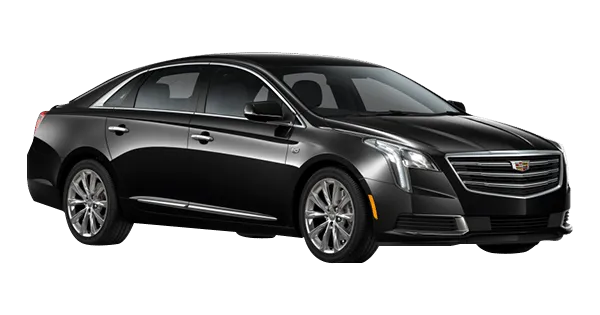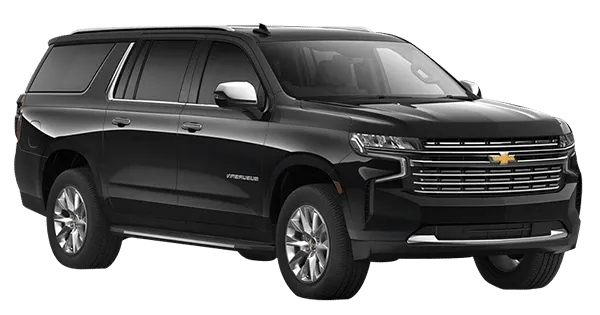 To/From Car Service Williamsburg Brooklyn, NY
While traveling with your family, you want to ensure everyone has a safe and comfortable ride. However, you also want to keep the costs down by getting the best deals on car service in and out of Williamsburg. We've put together an ultimate guide to Brooklyn car service Williamsburg that will walk you through everything you need to know to get the best rates. You will get the most secure transportation possible from and to Williamsburg so that your trip can be affordable and enjoyable.
Why should you use Williamsburg Brooklyn Car Service?
There are plenty of reasons to choose car service Brooklyn Williamsburg the next time you need a ride to or from Williamsburg. First and top-level, Netic Limo prioritize the safety and quality of our passengers above all else. Our trained drivers are professionals in Brooklyn who will get you to your destination quickly and safely. Plus, we offer child safety seats upon request so that you can rest assured knowing your little ones are taken care of.
Reasons to Choose a Williamsburg Car Service Brooklyn, NY
A professional car service can provide several benefits over other modes of transportation, especially when traveling with children. Here you can find some important reasons to choose a car service for your next trip:
A car service can be more convenient than flying, especially if you have children. You won't have to worry about making it to the airport on time or dealing with TSA lines.

A car service is a great way to relax before or after a long flight. Sit back and enjoy the ride while someone else handles the traffic.

A professional driver can help make sure you get to your destination safely, even if you're unfamiliar with the area.
JFK Car Service Offers Guaranteed Punctuality
JFK Car Service is committed to providing our customers with the highest quality of service. We know that your time is valuable. We guarantee that our drivers will arrive on time, every time. We also offer child safety seats and a luxurious fleet of vehicles to choose from. Our drivers are trained professionals dedicated to ensuring you have a safe and comfortable ride. Our company is dedicated to customer satisfaction, and we take great pride in fulfilling our commitments. In addition, we always provide high-quality service at affordable rates because we value all of our customers. All these factors make car service in Williamsburg, Brooklyn, the perfect choice for families looking for safe transportation when traveling To/From Williamsburg.
No Need To Worry About Driving
If you're moving into or out of Williamsburg, driving is the last thing you want to worry about. That's where our team comes in! We provide a reliable, safe, comfortable, and best luxurious experience from start to finish. With our trained drivers and top-of-the-line fleet, you can rest assured that your family will be in good hands. And if you have young children, we even offer child safety seats at no extra cost.
Better Fleet
Here at JFK car service, we take pride in our fleet. Our vehicles are well-maintained and luxurious, so you can sit back and relax on your ride to or from Williamsburg. We also offer child safety seats upon request, so you can be sure your little ones are taken care of. And of course, all our drivers are fully trained to get you to your destination safely and on time. So next time you're looking for a To/From car service in Williamsburg, Brooklyn, NY, be sure to call us!
Executive Car Service
Our team knows your ride value of minute for every business body in Williamsburg; that's why we offer our executive car services to corporations and businesses. Travel for pleasure with our executive fleet and professional chauffeurs. Or, travel for business with our capacity and equipment to provide business class. Do you have business trips or special events in Williamsburg, Brooklyn, for more than a hundred people? Our shuttle service can transport an unlimited number of guests.
Regarding car service, business class is the way to go. You'll be treated like royalty, with pickups and drop-offs at your convenience, a luxurious fleet of vehicles to choose from, and trained drivers who know the ins and outs of the city. Our top and 1st priority are always your ride safety, so you can rest assured that you and your family will be in good hands.
So what are you waiting for? Book your JFK car service today!
Availability 24/7
We know that life doesn't always follow a 9-5 schedule, which is why our JFK car service is available 24/7. We'll be there to pick you up or drop you off whether you're coming or going. And because we know that safety is a top priority for families, we only use the highest quality vehicles and trained drivers. A driving service's biggest competitive advantage is its reliability. Our goal is to have all our drivers prompt to start your experience on the right foot! A worst-case scenario could be a morning car service with no drivers in your area. And so, you will surely miss your flight. JFK Car Service does not guarantee a specified arrival time but ensures a punctual pickup, which relieves you of the responsibility of timeliness.
Do We Have Professional Drivers Who Speak English Fluent?
All our drivers are professionals with thorough background checks and training. They are also fluent in English, so you can feel confident that they will be able to communicate with you throughout your journey.