RIDE IN FIRST-CLASS, ON TIME, CLEAN CAR SERVICE FROM JFK TO BROOKLYN, NY
Hassle-free Curbside & Inside Pickup
Courteous, Trained & Licensed Chauffeurs
All-Inclusive Rates with Instant Quote & Booking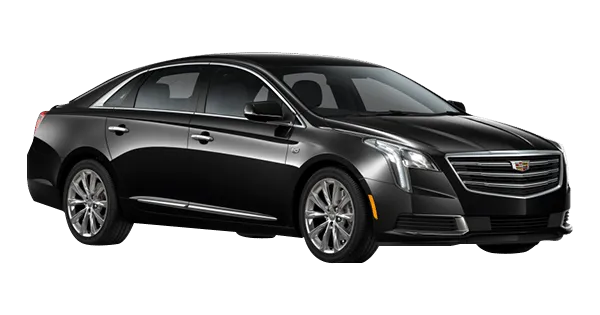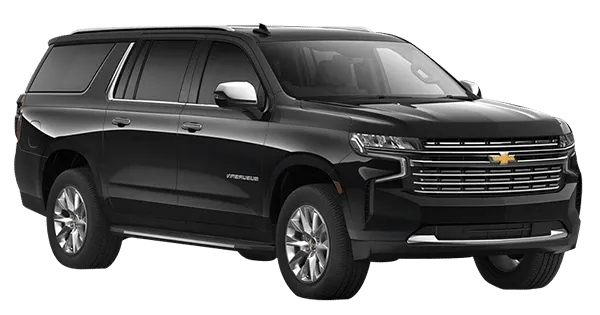 Need a Reliable and On-Time Car Service from JFK to Brooklyn?
You want to travel in NYC from JFK to Brooklyn with your friends, but you have not figured out how you are going to arrange transport. Do you want to book a reliable, on-time, and stress-free car service from Brooklyn to JFK airport? You don't have to worry about the quality of the airport NY car service because Netic Limo provides trustworthy and on-time car service JFK airport. Netic Limo takes its customer's safety as its top priority and makes no compromises regarding professionalism.
Our driver will wait for you at the gate even before you land. We offer punctual chauffeurs who know all routes to ensure you arrive at JFK airport on time. All our well chauffeurs are also licensed and thoroughly trained to ensure a smooth ride. Our good-natured chauffeurs will make sure that there is no room for disappointment from our side. So, Book a best car service Brooklyn to JFK and enjoy great service with Netic Limo.
JFK Transportation to Brooklyn that completely fits Your Ride Needs
Planning your JFK transportation to Brooklyn with families in advance. There are so many traveling options available for your best transportation to JFK from Brooklyn, but relaxed transportation may require help finding a luxury car service during high peak travel times. So, find the best private car service company to save money and family time.
Choose our fleet service at Netic Limo, which provides luxury cars and SUV options that fit your family's needs.
| | | | | |
| --- | --- | --- | --- | --- |
| Fleet | Passengers | Baggage | Seats Interior | Extra Amenities |
| Luxury Sedan Car | Max: 3-4 Capacity | 2-3 Small, or Large | Black Leather | ➤ On Board Wi-Fi |
| | | | | ➤ IPhone Charger |
| Luxury SUV | Max: 6-7 Capacity | 3-4 Small, or 3 Large | Black Leather | ➤ Coffee As Wanted |
| | | | | ➤ Trendy Magazines |
| | | | | ➤ Bottled Water |
| | | | | ➤ Packaged Mints |
| | | | | |
Luxury Sedan Car
Our Sedan cars are affordable, ideal, clean, and comfortable for 3-4 family members who want to travel in style. However, Book our Sedan car for weddings, birthday parties, and business meetings.
Luxury SUV
Choosing our SUV car is a convenient, ideal, quite spacious, and safe travel option for large families or groups from JFK to your Brooklyn destination quickly. Our SUV car service saves your families and groups time and money.
Best Car Service Company To/From JFK in Brooklyn, NY
Check our comparison table to book the best car service companies for transportation to and from JFK airport in Brooklyn, NY. Our comparison table is based according to prices, and ratings on their websites, & online reviews:
| | | | |
| --- | --- | --- | --- |
| Car Service Company | Price Range from JFK to Brooklyn (One Way) | Rating (out of 5) | Additional Hire Info |
| Netic Limo | $60-$70 | 4.5 | ➤ 24/7 Service & Support |
| | | | ➤ App available |
| Carmel | $45-$55 | 3.6 | ➤ 24/7 Service |
| | | | ➤ App available |
| Dial 7 | $45-$55 | 3.4 | ➤ 24/7 Service |
| | | | ➤ App available |
| Go Airlink NYC | $30-$50 | 3.9 | ➤ Shared Shuttle |
| | | | ➤ Private Car Options |
| | | | |
Please Note: Prices, & ratings are subject to change and may vary based on the time of day, day of the week, and other factors. It's an ideal method to check about top car service companies directly or do some research before booking to ensure that you're getting the best possible price and service.
Hire in Brooklyn Car Service to JFK
Do you have to hire an in-style, comfortable, sensibility, and reliability from car service from JFK to Brooklyn, NY? You don't have to worry about comfort rides because Netic Limo will cover these things. Travel Brooklyn to JFK car service with maximum luxury and comfort in Netic Limo's black car services NYC. We offer top-notch sedans and SUVs to ensure a smooth journey. At Netic Limo, we make sure that our clients don't have to worry about their traveling needs. We have established our company to understand our customers and accommodate them with the best. So, what are you waiting for? We are available 24/7 day and year. Hire our best, comfort, and reliable cheapest car service to JFK from Brooklyn. Book your reservation now/ get a free quote!
Stop & Non-stop Travel Solution JFK to Brooklyn Car Service
Do you have to go from one point to another with stop and nonstop car service solutions in NY? You won't have to worry about the stop. You can book a stop at a bit cost ($10) at Netic Limo.
Car Service from Brooklyn, NY OR Manhattan, NY to JFK at Affordable Rates
You are also traveling from Brooklyn, NY, to a different area, such as Manhattan, NY and now do you want to book the ride from Manhattan, NY, to JFK airport? You need the on-time car service Manhattan to JFK. So, Avail the best car from any Manhattan, NY area to JFK at Netic Limo.
Book a #1 Meet & Greet Service
Looking for #1 meet and greet service? Netic Limo offers additional airport services like meet and greeter. Our meet and greet service is highly professional where an escort attends you at the airport and ensures you are escorted to your booked car without having to do anything.
Complimentary Amenities for your Ride
Are you looking for the extra amenities in a car? On top of every vehicle comes extra amenities for you to have a great traveling experience. Every car has added amenities like fresh bottled water, mints, magazines/newspaper, and WIFI.
Book a Car Seat for Kids
Are you traveling with your kids? Do you want to feel comfortable travel experience in Brooklyn? Netic Limo makes traveling easier with your kids! Book a car seat for your baby at $20.
Benefits to hire a Car Service from Brooklyn to JFK
At Netic Limo, You can avail the different benefits if you hire a car service in Brooklyn from travel to/from JFK airport with safety and hassle-Free at Netic Limo.
You do not have to pay extra expenses because if you hire a professional and trained chauffeur, who will save your fuel, parking fees, and extra insurance.
Our drivers ensure reliability by monitoring your domestic and international flights and delays during pickups.
Brooklyn to JFK Car Service Cost
Rates of Brooklyn to JFK car service depend on your given distance and selected car. So, please fill out the form or call us for the best-fixed rate.
Time (23 min) and Distance of miles (8.5 mi) from Brooklyn to JFK airport
Time (29 min) and Distance of miles (8.4 mi) from JFK airport to Brooklyn
A luxury Sedan To/From Brooklyn to JFK cost is $150-$160.
A premium SUV To/From JFK to Brooklyn cost is $235-$260.
Please Note: All your additional tolls, with stops and tips, are included in the cost.
Book Car Service in Advance
Are you looking for a dedicated car company to book your ride in advance? Netic Limo easily reserves your advance ride online within a 1-minute, so you will feel relaxed before the ride.
Determine your travel To/from JFK to Brooklyn dates and times
Consider the number of passengers and luggage
Choose a car service provider
Get a quote
Book your ride
Confirm your booking
24/7 customer assistance with Professional & Luxury chauffeur service
At Netic Limo we know what our customers are looking for, and we are here to fulfill all your needs, from 24/7 customer assistance to highly professional & luxury chauffeur service. Our chauffeurs are remarkably smart when it comes to reading environments. They will talk if you want to talk, and stay quiet if you enjoy silence.
Get a Quote for Car Booking
If you don't know how to travel from JFK to Brooklyn?  Get a free quote now!
Reliable Car Company from Brooklyn Car Service to JFK
Netic Limo Limousine is a private travel firm that offers black-car services in the States. Book a reservation with us now to make core memories.
Why choose Netic Limo in Brooklyn, NY?
Netic Limo is a privately-owned black car service JFK to Brooklyn company that has earned a lot of respect and dignity in its market- all due to its consistent dedication towards hard work and delivering the best quality service to its valuable customers. Our dispatch team, customer care, and chauffeurs are always in sync, which is the core reason for our success. This trio coordination amongst Netic Limo teams ensures a smooth ride filled with comfort and luxury!
The Chauffeurs: We are highly selective with our hiring. Only the best get hired here at Netic Limo! Our chauffeurs are:
Courteous: They are very friendly and good-natured and will ensure that your ride goes exactly as you expected.
Trained: All our chauffeurs are licensed and extensively trained- your safety is our top priority.
Subtle: Our chauffeurs are extremely professional and adaptive- if you want to engage in conversations with them, they're great conversationalists, but at the same time, they're as great at keeping silent.
What does Netic Limo offer in Brooklyn, NY?
Airport Services: We offer dedicated airport car service to/from major airports nearby Brooklyn. Grab the opportunity to experience top-notch luxury cars.
24/7 flight-tracking system & complimentary wait-time
All-inclusive rates
No cancellation charges
100% safety guaranteed with our highly trained chauffeurs
Meet & Greet, Curbside pickup, & Greeter Service
Corporate Travel: Netic Limo recognizes the class a corporate client might need. Hence, our team aims to provide a service that makes jaw-dropping definite! Trust in Netic Limo for luxurious-most pickups and drop-offs to your corporate meetings/conferences/ private aviation with greeter service. Our corporate setup includes corporate limo service, executive black car service, or a customized deal for corporate setup.
Special Occasions: Brooklyn is a very happening city, and Netic Limo is here to be a catalyst for those happenings! Be it a birthday party, a wedding, an anniversary, a graduation ceremony, or an engagement party- book with Netic Limo and let go of the stress that traveling might otherwise bring.
Black Car Services: Ground transportation travel needs are Netic Limo's trademark. With our black car service, visit that art gallery story screen Brooklyn Theater in absolute style and class!
Group Travel: Brooklyn is situated in the heart of NYC- making it a major vacation destination with its numerous hiking trails and parks. Grant Netic Limo the opportunity to plan that vacation for you and your family/ friends. Our luxury coach buses offer group travel for up to 56 passengers. Apart from vacations, we are also available to arrange wine tours, bachelorette, celebrity tours, etc.
Travel with Kids: We believe in wishes coming true- have you long been planning a trip with your kids but haven't been able to because of the stress that travel brings? With our luxury travel fleet comes the luxury of utmost comfort.