RIDE IN Reliable, & highest-rated car service lax to hollywood
Hassle-free Curbside & Inside Pickup
Courteous, Trained & Licensed Chauffeurs
All-Inclusive Rates with Instant Quote & Booking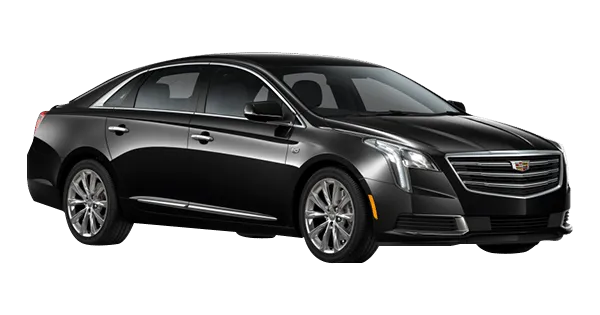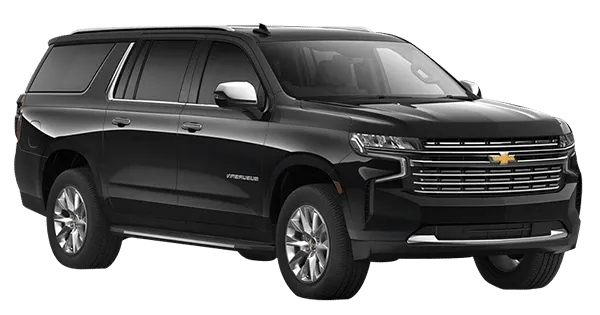 Car Service from LAX to West Hollywood
Genuinely Reliable Car Service from LAX Airport to Hollywood
The car service LAX to West Hollywood is the fastest, most efficient method to get to Hollywood. When you hire them for vehicle service, you know you can count on a professionally run, dependable, and safe transport. For transportation from the LAX to Hollywood, you may trust our private executive cars and SUVs. On the day of travel, we ensure every road warrior is as effective as possible.
We mix expertise, assets, technology, and affordable pricing to maintain a high-value equation. It is the most convenient and quickest method to follow.. Avoid the inconveniences of off-site parking, buses, and traffic. Forget about those long, exhausting bus rides. You may unwind, read your complimentary newspaper, or get ready for your upcoming appointment in the elegant setting of a vehicle service. Your time is better-spent thanks to this team airport transfer.
Due to the following benefits, this car service gets preferred by businesses and people for their transportation services:
Value
Dependability
Professionalism
Safety
Cutting-edge technology
The most dependable car service in Hollywood, Los Angeles, California offers transportation to the LAX airport
For contemporary tourists, this organization offers entire airport transfer options, not only an airport vehicle service. You can be confident you'll arrive at your destination on time, securely, and comfortably with a straightforward airport transfer booking and our specialized 24-hour assistance. Are you scheduling an executive or loved one's airport pick-up or drop-off? Don't be afraid of giving our team an email or call ; we offer a variety of pick-up and drop-off options to suit the requirements of travelers of all types.
Getting to the LAX Airport: Where to Find Your Driver
Meet your driver curbside in front of arrivals. Contact us today to learn more about us if you can't find your driver or vehicle to avoid paying a "no show" charge. The reservation will be treated as a "Late Cancel" if the customer does not get in touch with us after being unable to find their chauffeur or vehicle.
Additional benefits of using a car service LAX to travel to Hollywood, Los Angeles, California Include:
The Modern Fleet Has Amenities
Travel in elegance in a top-of-the-line, clean luxury automobile. We maintain our fleet as up-to-date and well-kept as a productive machine. For long-distance interstate automobile services that are trustworthy, safe, efficient, and relaxing, to name just a few words, our fleet of vehicles is available.
Professionally trained drivers who are insured and licensed
Our chauffeurs receive thorough training and possess a lot of real-world driving experience. In addition to selecting the top candidates, we greatly educate them on professionalism, safety, and customer service. Our chauffeurs ensure that your experience is one you will cherish forever, from discretion and privacy to meeting any specialized requirements you might have.
Flexible and individualized plans
We try to accommodate our customers since we know how unpredictable life can be. We frequently handle alterations to the itinerary, last-minute reservations, and other issues. We hoped you'd get the most out of life's unexpected turns and twists by helping you get back on track after them.
For a stress-free experience, let us manage the rest.
Our drivers take the time to learn about your itinerary and travel goals. Additionally, they are aware of upcoming weather predictions, the best routes, potential traffic issues, ongoing road work, and more. Let us help you have a less stressful long automobile ride. We've got you covered from the first mile to the end. No matter if you're planning cross-country breaks for food or lodging or making sure you have access to your preferred meals and entertainment.
Cheapest Car Service to Newark Airport Near Me
Are you planning a vacation to get the best car service from Newark airport? Netic Limo provides transportation to and from Newark Liberty International Airport (EWR) and other New York City airports.
Because of the crowded atmosphere of New Jersey airports, book your trip ahead of time to avoid the bustle. Excuser provides luxury car and SUV rides.
Meet & Welcome Service is available at Newark Liberty International Airport (EWR), where your driver will greet you in the baggage claim area with a sign displaying your name, assist with your luggage, and take you out to your curbside vehicle.
If you live in the Newark Or EWR, NJ region and just need a trip around town, Netic Limo EWR black Car service is available 24/7 and seven days per week.
Information about Best Newark Airport Car Service Near Me
Best car service Newark airport – Book a car and get around town in style!
Our airport car service to Newark provides the greatest cars in excellent condition, making travel a very pleasurable experience. Drive yourself around and enjoy first-rate service!
Newark Airport Car service in NY
Make an impression with our black car service New York to Newark airport and enjoy a great experience.
Whether it is a professional, corporate, or personal need, you can rely on our black car service Newark airport for the best transportation solutions.
Transportation from Newark airport
Our premium Limo Service adds value to special occasions by providing you with an unforgettable transportation experience in real luxury and comfort. Enjoy the experience and prepare for the adventure of a lifetime!
Best car services from newark airport in NYC
Why travel if you can go in style? Get your own Limousine and cruise around the city in style! Paint the town crimson in your own Limousine, regardless of whether it's for an excellent occasion or just another day.
Newark Airport Limo Service EWR in NYC
No matter if you're traveling on your own large party, Our
car service from NYC to Newark airport
will transport you to and from the airport to your selected location. We guarantee a pleasant and enjoyable experience!
will transport you to and from the airport to your selected location. We guarantee a pleasant and enjoyable experience!
Car service at Newark airport in Manhattan
Do you require transportation? Looking for the ideal transfer method? Hurry! Get the best price and schedule your service right away! We respond to individual demands and provide you with the best options!
EWR Newark airport shuttle in Manhattan
Newark Airport Transportation – Visiting or leaving the city? Do you require prompt and dependable airport transportation? We've thought of everything! Our dependable airport transportation car service from Newark airport to Manhattan ensures optimal comfort and on-time performance.
Newark, NJ Car Service in Brooklyn
Cheap Newark airport car service with car seats is a registered and regulated business that provides the greatest transportation options.
We operate on the basis of complete customer satisfaction and provide dependable solutions to our valued consumers.
Fast & Safe
You may experience quick and safe transportation with car service in Newark airport! We realize the importance of meeting deadlines and taking every precaution to keep our loyal clients safe.
Best Prices
We provide high-quality car service from Brooklyn to Newark airport at a reasonable price, adding value to your overall experience. We offer the best prices in CT, NY, PA, NJ, and Long Island to ensure that your experience is not only enjoyable but also affordable.
Best Service
We constantly strive to improve our limo services so that our customers receive only the best! We stay current on trends and market demands in order to provide the highest quality to our Westchester County customers.
Newark Business Travel Services in Long Island
We are a specialist in corporate and business transport for our customers who are visiting town to conduct business and want immediate transportation car service from Newark airport to Long Island.
We make every effort to maintain our service and luxury standards while keeping our clients' comfort in mind.
Travel with Your Kids
Newark Airport Car and Limo takes additional precautions to assure the comfort and safety of youngsters travelling with their families who have chosen us as their Newark Liberty International airport transportation service.
We have booster seats available for you so you don't have to travel with a bulky booster seat as extra luggage, which will cost you more money.
Travel Back To Newark Airport from Times Square
Getting to the airport on time is already stressful since you need to arrive early.
Newark Airport Car and Limo makes it simple to get to Newark Liberty International Airport since we ensure that you arrive with enough time to complete all of the necessary procedures.
Smoke-Free Zone!
Smoking is harmful to one's health, which is why all of our cars and limos at Newark Airport Car and Limo are smoke-free.
We discourage our clients and customers from smoking in cars because it creates a problem for future clients and damages the interior of the vehicle.
We want to provide a safe and fresh environment in our cars, which is why keeping it smoke-free is essential.
Transport service provider
Newark Airport Car and Limo is a transport service provider to and from Newark Liberty International Airport that seeks to deliver the best car service from Newark airport to Times Square to travelers so that they may relax as soon as they arrive at the airport and remain stress-free on their way back.
EWR First-Class Limousine Service in Queens
We worked hard to choose the most outstanding employees, and we only wanted to use limos that would give you a first-rate experience. You will always travel in total comfort and luxury. Whether you select a sedan for your solo business travel, an SUV for excursions with your family, or a van to carry your friends and coworkers doesn't matter. Our premium limos and car service from Queens to Newark airport provide several conveniences, including black leather seats, tinted windows, free WiFi and Bluetooth, air conditioning, and mobile chargers. You will have lots of room and immaculate cleanliness in whichever vehicle you select.
Newark Airport Car Services from NJ
A trip to Newark could be on your mind. Plan for transportation to reduce the commotion, especially with how congested NY and New Jersey airports are. Car service Newark NJ is available around-the-clock if you live in Newark, New Jersey, and need a ride inside the city.
The Newark Liberty International (EWR) Airport may be challenging to fly into and out of the airport. If you desire quality, comfort, and peace of mind, the cheap car service to Newark airport provides a reasonably priced luxury. It will meet all of your needs and goals. Modern black SUVs and cars offer the opulent flair you desire and the confidence you will get to your destination on time.
We monitor the status of the aircraft and adjust the pickup time if there are any delays. Following landing, you will have a free 60-minute grace period, allowing you to disembark the plane without fearing that your conveyance won't be there to meet you. You won't experience any difficulties traveling there. Whether it's to the most exclusive hotel in the city or a private apartment, the drivers are always adequately qualified, insured, and knowledgeable of the Newark area.
Meet and greet assistance
There is a demand for EWR vehicle service in the airports because most travelers fly for three hours or more, sometimes even up to twelve hours. The guests should travel from the airport to the location in comfort. We provide meet & greet service to make our customers feel more at ease and to enhance their overall experience. If you like to impress friends, family, or business associates, provide this service. Our driver will be identified near the luggage claim area by a name sign.
Fast and Secure
You may obtain a rapid journey in safety thanks to town car service Newark airport! We go above and beyond to ensure the safety of our beloved clients since we are conscious of the need to stick to deadlines.
Excellent Service
We constantly strive to improve to offer our clients the most satisfactory service possible. We keep up with trends and market expectations to provide our clients with high-quality items.
Cheap Car Service to EWR airport in Morristown
Let's say you want to make a good impression on your family or close friends by providing them with luxurious and beautiful transport to and from airport car service EWR. You can count on us to provide you with a stretch limo. It will enable you to start your vacation in style and with a blank canvas. A fleet of ultra-modern, exclusive stretch limousines is available for airport transfers to and from EWR Newark Airport.
The following are additional benefits of employing a car/limo service to go to and from EWR:
VIP transportation to and from the airport in sedans, SUVs, and vans
There are no price hikes.
Reliable and prompt.
The drivers are dependable, knowledgeable, and skilled.
Online booking is simple and safe around-the-clock.
Clean, comfy, and modern vehicles
You've made reservations well in advance. When it's time to depart, ensure your transportation is waiting for you.
Less stress since you won't have to cope with the hassles if someone else drives.
For bookings with the Best Car Service to Newark Airport from Hoboken
Online EWR car maintenance appointments are available.
We'll be prepared to pick you up as soon as your plane touches down.
Your driver will contact you via phone or text as you exit the airport.
If you don't have one by the time you get your bags, call our dispatch, and they'll put you in touch with one.
When you get to the car, we'll help you with your baggage so you can get in and let us do the rest.
During the time you have after your flight, we will take you to your destination
Be mindful of the following when you land at Newark (EWR) Airport:
Compile your baggage.
The dispatcher will provide instructions on where to meet the driver.
You may board only vehicles bearing the firm's name.
Only use cash or a credit card to tip the driver.
Traveling at car service from Newark airport to Hoboken with the company's Transportation Group requires reservations.
Car Service Rates to Newark Airport are as follows:
These estimates don't include tolls or gratuities.
$42 (for groups of two or more; admission to MetLife Stadium costs between $21 and $24 per person).
Bus terminals, short-term parking spaces, and stations cost $13.
All long-term parking is $15.
Terminal A to Port Newark: $18
$15 to $18 for Newark City
$20 to $25 for Elizabeth City
$56 to the Edison & Edison Township.
To Hackensack, $50
Hoboken costs $46.
$46 to reach Jersey City
59 dollars to New Brunswick
$50 to Tarboro
The suggested fares are $50 to Union City, $107 to LaGuardia Airport, and $85 to JFK International Airport.
Car Service EWR airport from Toms River
Are you considering a vacation car service from Toms River to Newark airport? Considering how busy New Jersey airports are, arrange for transportation in advance to minimize the chaos. If you're local to Newark, New Jersey, and only need a trip around Newark airport town car service, Netic Limo is accessible around-the-clock.
It might be challenging to fly into and out of Newark International Airport. The Newark vehicle service offers an inexpensive luxury that will satisfy all of your expectations and aspirations if you want quality, comfort, and peace of mind. Modern black SUVs and cars will give you the elegance you desire and the confidence that you will reach your final destination at time.
The airport car service Newark NJ keeps track of planes and changes the pickup time if any delays occur. After you land, you'll have a free 60-minute grace period, giving you time to leave the aircraft without worrying that your transport will not be waiting for you. You won't have any problems getting to your destination. Whether it's the most well-known hotel in the city or a private apartment, the drivers are always professionally certified and insured and are familiar with the Newark region.
Secure and Fast Newark Limo Service in Princeton
Thanks to Netic Limo, you may get a quick and secure ride! We are aware that deadlines must be adhered to, and we go above and beyond to protect the safety of our cherished clients.
The Best Service
We aim to provide our customers with the finest possible car service from Newark airport to Princeton NJ, we always try to improve! We stay updated with trends and market expectations to offer our clients products of the highest caliber.
From Newark airport car service rates, or approximative costs are as follows:
These approximations exclude tolls and gratuities.
$42 (for two or more people; prices range from $21 to $24 per person) to go to MetLife Stadium. Bus stations, temporary parking areas, and terminals: $13.
$15 for all long-term parking
Port Newark to Terminal A: $18
$15 to $18 to the City of Newark
$20 to $25 to the City of Elizabeth
$56 to the township of Edison & Edison.
$50 to Hackensack
$46 to Hoboken
$46 to Jersey City
$59 to New Brunswick
$50 to Teterboro
$50 to Union City
$107 to LaGuardia Airport
85 dollars to Newark town car services to Newark airport
Meet and greet service
As most passengers fly for three hours or more to as much as twelve hours, black car service to Newark airport is a need in the airports. The guests should have a comfortable journey from the airport to the destination. We ensured that all passengers, regardless of age, could easily use our service, including additional pickup steps from pickup zones.
To provide our clients with greater comfort and a positive experience, we provide meet & greet service. Make sure to include this service in your offerings if you enjoy impressing family members or business partners. Our driver will have a name sign near the luggage claim area.
For reservations with the Local Car Service to Newark Airport from Staten island:
You may schedule an online car service from Staten Island to Newark airport.
We'll be ready to take you up as soon as your airplane lands.
After you get off the airport, your driver will contact you via phone or text.
Call our dispatch, and they'll put you in touch with one if you haven't received one by the time you've received your luggage.
We will assist you with your bags when you arrive at the car, and then you can get in and leave the rest to us.
We will transport you to your location during your downtime following your flight.
Limo Service at EWR from CT
Suppose you're traveling with family or close friends and want to impress them with an elegant and upscale ride on the car service from Newark to CT. We'll be happy to offer you a stretch limousine. It will allow you to begin your holiday in style and with a clean slate.
For airport transfers to and from EWR Newark Airport, there is a fleet of highly contemporary and upscale stretch limos.
Other advantages of using a car service to get to and from EWR include:
Continuous shuttles.
Exclusive airport transportation in cars, SUVs, and vans.
No pricing increases.
Dependable and punctual.
There are safe, well-informed, and professionally trained drivers.
There is 24/7 easy and secure online booking.
Modern, comfortable, well-kept cars.
You have reserved bookings in advance. Make sure your transportation is waiting for you when it's time to leave.
Less stress—driving someone else instead of dealing with the inconveniences.
When you arrive at Newark (EWR) Airport, keep in mind:
Gather your luggage.
Where to meet the driver will be specified by the dispatcher.
Only cars with the firm name marked are to get boarded.
Only use a credit card or cash to pay the driver itself.
Reservations are necessary for transportation to and from Newark Airport with the company's Transportation Group.
Reliable Transportation To Philadelphia From Newark
Having dependable transportation that can get you from one airport to another on schedule might be necessary when scheduling a connecting stopover flight. Even when the flight gap is more significant than a few hours, you want to make the most of it by meeting people, seeing a new location, or even relaxing. These layovers frequently occur between the two busiest airports on the East Coast, JFK and Newark.
You will need someone always on time who knows the region like the back of their hand. Also, you will need someone who can always find a new, better route given the almost hour-long distance and the sometimes congested and route-block-filled road. Whether traveling for work or pleasure, you can depend on our car service from Philadelphia to Newark airport. Regardless of the number of people, we can transport your leaders, key business partners, and staff.
The staff of Car Service is Professional And Devoted
You can look around EWR, but we are confident you won't find a crew as competent and devoted as ours. They not only have a history of providing excellent customer service but are also outfitted with GPS navigational devices. There is also flight-tracking software that keeps them constantly updated on the whereabouts of our limos and the likelihood that the flight will arrive on time. In this manner, mistakes get readily prevented.
Our chauffeurs are courteous and skilled at providing transportation throughout the region. They have undergone the necessary background checks and have been a member of our team for many years. They always wear uniforms and are willing to help you with baggage or open doors. You may trust us to pick up and drop off your business visitors. Knowing they'll receive VIP treatment and first-rate service demonstrates their significance to your organization.
Now, reserve our limo and car service near me to Newark airport
You may reserve any of our automobiles whenever you want and travel to any nearby location. We will promptly pick you up at the Newark airport and drive you directly to JFK for your subsequent trip. We can also transport you to a restaurant or hotel if you have lots of time between flights. Booking our car service near Newark airport online only takes a few simple steps and is quite simple. Select a car, specify the number of passengers and the pick-up and drop-off locations, then relax while you wait for our confirmation.
All popular credit cards are also acceptable for immediate payment of your journey. All of our clients are shielded from any unforeseen costs thanks to our philosophy of openness. You may always call our number and contact our helpful staff for information. It is for if you have a convoluted itinerary and require some counsel from someone familiar with the region.
Reasonable EWR town car service rates from and to NJ from EWR.
Plan your journey ahead of time utilizing the latest technologies available in the limo business. Expert drivers can navigate traffic and give you the most outstanding experience.
The latest collection of buses, stretch limos, vans, and sedans.
Consistently ON-TIME service.
We have licensed TLC drivers and a fleet.
To give you information on NYC traffic and schedule, human advisors are available 24 hours a day, seven days a week.
Special rates for corporate accounts and groups.
To make a reservation, book online, chat, or email.
To book a car service:
Are you ready to reserve a smooth airport transfer? Get a quotation right away by calling or texting! Additionally, you may use our form to get a price or quickly book an online reservation. Our knowledgeable customer service staff will contact you or send you an email as a confirmation.
Please send us a text from baggage claim or after you disembark. Our car will drive up from the waiting area to pick you up as you depart the airport if you have a reservation with our trip transportation service. Imagine using our vehicle service to have a pleasant, comfortable journey. You'll feel calm and stress-free on your trip to Newark airport or any others. Our car service pick up from Newark airport consistently prioritizes our customers' safety while keeping costs down.